Who Are The Untouchable Prospects?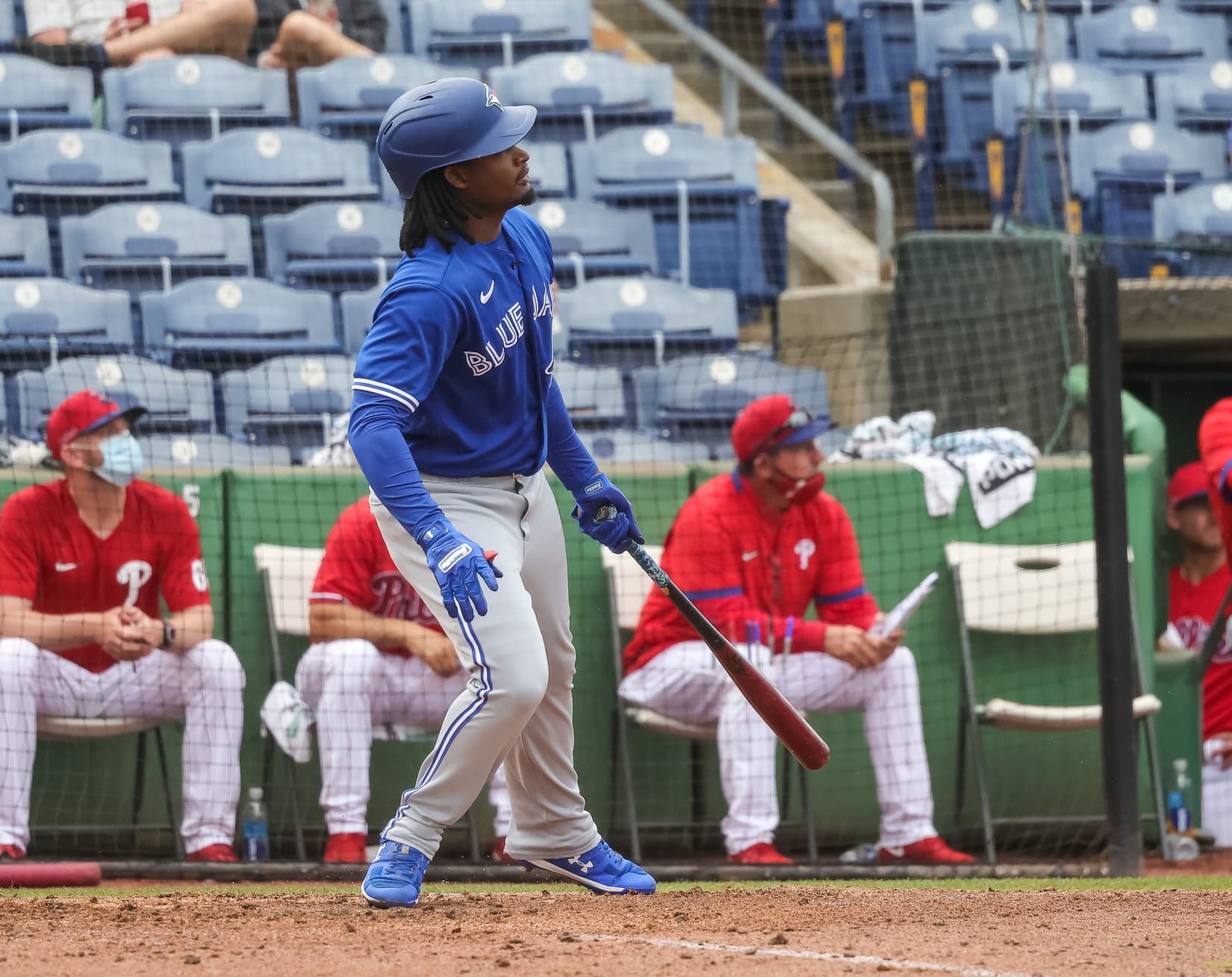 Photo credit:© Mike Watters-USA TODAY Sports
As the trade deadline looms large, the Toronto Blue Jays are on the cusp of a wildcard position with a fleeting chance of winning the AL East. This means that the Jays will be looking to add MLB players to their roster and as they have a surplus of prospects, so much so that Fangraphs ranks them second in the best farm systems. So with this article, I'll give you my list of untouchables and the higher prospects who could be on the move.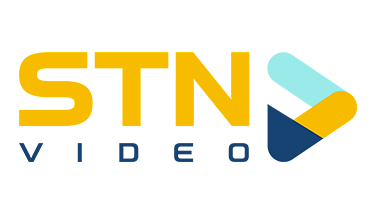 A small disclaimer here, I actually don't believe any of the Jays top prospects will be traded this deadline. If we've learned anything, they've made deals that usually surprise us, like the Liriano trade back in 2016. I could be wrong, but I think at most they trade only one top prospect.
The Untouchables
There is a difference between prospect hugging and holding onto players that have the potential to be all-stars, if not superstars. Prospect hugging means that you hold on to most of your prospects instead of trying to make your team better for the time being. There are a few prospects in the Jays' system that could be the next Vlad Jr, or are just too valuable to trade at the moment.
Note: Manoah won't be included in this article. Yes he is untouchable and a few sites still rank him as a prospect, but I believe that he's going to be a permanent member of the roster.
Orelvis Martinez:
19 year olds are usually far off from the big leagues, but not Orelvis Martinez.
In the past week, he had a slash line of .500/.563/1.357 with seven home runs. This led to him being Baseball America's hottest prospect of the week (Kevin Smith ranked 9th). Orelvis is on the brink of jumping to High A before his 20th birthday. His Pipeline grades rank him on a 20-80 scale: 55 hit, 50 run, 45 field, 60 power, 60 arm for an overall of 50. Did I mention that he's only 19?
His K% is a little on the high side at 26.3%, but quite frankly that is his only issue at the plate and as a 19-year-old, that will be fixed by the time he reaches the majors. 
Why should the Jays keep him:
Very seldom does a potential generational talent pass through the ranks of a team's farm. The Jays have already gotten lucky with Vladimir Guerroer Jr. According to Pipeline, his grades in 2017 (when he was 18) ranked as follows: 55 hit, 60 power, 45 run, 55 arm, 45 field for an overall of 60. It is without saying that Vlad surpassed these grades, but you could see the generational talent early in his professional career. The same could be said for Martinez.
Gabriel Moreno:
We're sticking with potential generation talents in Gabriel Moreno. Gabriel is absolutely mashing in Double A this season with the slash line of .373/.441/1.092. Not just that, but his BB% is 9.7% while his K% is 15.2%. This tells you that he is a rather patient hitter. Even though he is injured for at least a month, expect Moreno to climb the rankings of Pipeline, Baseball America and Fangraphs when they release their top 100 prospects.
Oh, we should talk about his defense as well. Out of 32 stolen base attempts, Moreno has caught 14, which is a 43.75 caught stealing percentage. Yes, Moreno is slashing .373/.441/1.092
AS A CATCHER.
Not just that, but his defense behind the plate has been great because he's incredibly athletic as he was a natural shortstop before the Blue Jays converted him to a catcher.
His grades according to Pipeline are 55 hit, 35 run (he's a catcher), 50 field, 50 power and 50 arm for an overall ranking of 55.
The Jays also signed him for $25,000. Insane.
Why the Jays should keep him:
While Alejandro Kirk is a fantastic hitter in his own right, there are questions about his defense. We'll get to him a little bit later. Moreno brings hitting, albeit not as good, but there are no questions about his defense. Moreno is the catcher of the future if he pans out, which I and likely the Jays front office will believe he will.
He can hit and he can defend. It would be insane to trade that kind of catching prospect unless the return will bring the Jays multiple World Series rings. Expect his arrival soon.
Austin Martin:
This will be the last player on the untouchable list. I have ranked the #6 prospect, the #5 prospect and now the #2 prospect. There'll be two top 10 prospects on the possibly traded list, but right now let's talk about Austin Martin.
In his first season in professional baseball, he owns a slash line of .273/.402/.774. While that doesn't scream "#2 prospect" to most, he's only played 47 professional games. Furthermore, he has been unlucky with injuries as he's missed time with a concussion. He hasn't hit for home runs this season as he only has two, but giving up on Austin Martin this early would be a poor decision.
Why should the Jays keep him:
This could be an argument for a potential tradeable prospect later on in the argument, but selling low almost never works out. Austin Martin was the fifth overall pick last season and although he's had some issues this season in Double-A, the potential is still there as it's reflected in his grades. 65 hit, 55 run, 50 field, 50 power, 50 arm for an overall of 55. Sometimes players take longer to adjust and giving up on Martin would just be silly.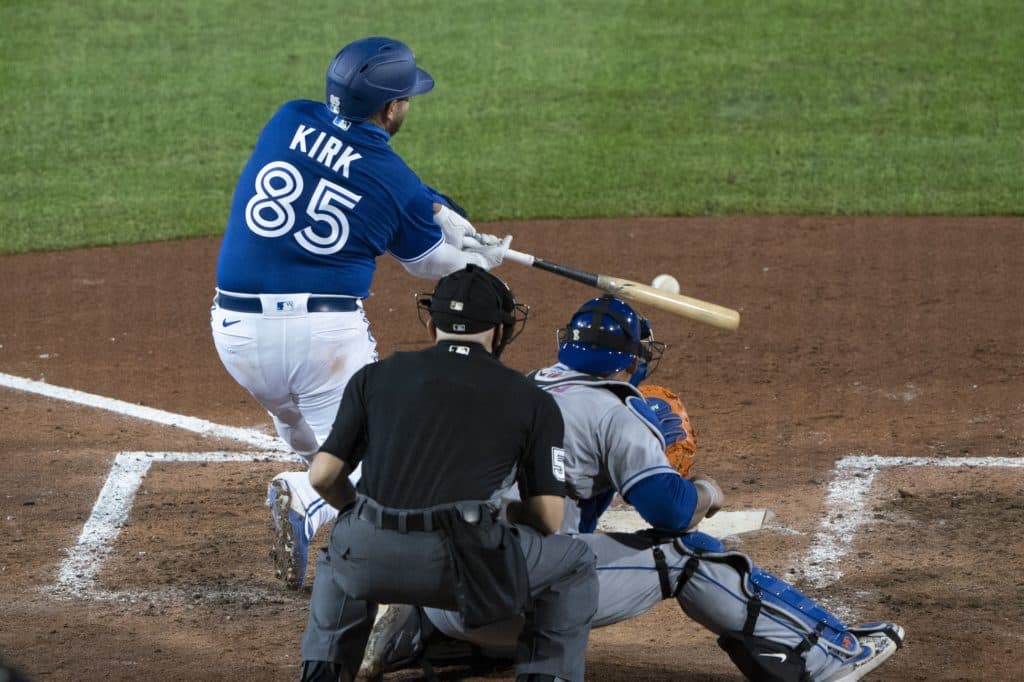 The tradeable prospects:
Again, I find it very unlikely that any of these players are moved during this trade deadline. If any of them are moved, it'll likely be during the off-season, if at all. I would also like to point out that I'm high on every single one of these players and they'll have fantastic careers, hopefully for the Jays.
Alejandro Kirk:
I would never trade Kirk. Just like me, Kirk is 5'8 and is a '98 baby. However, this is not the only reason why I like Kirk. I've been over what I like about him plenty of times like here
, or literally all over my Twitter. Long story short is that I think Kirk is a fantastic hitter and not nearly as bad defensively as people like to think.
There is a point to be made that Kirk could be traded. The Jays currently have 5 catchers on the forty-man roster (Jansen, McGuire, Adams, Kirk and Moreno). Jansen and McGuire won't fetch a lot, even with control. So unless they are packaged or moved for prospects, their value is diminished. 
Adams has shown power, but he struggled in the bigs when Jansen was down with an injury and his Triple-A numbers don't bolster his value.
That leaves the untouchable Moreno and Kirk in terms of catchers with high value. While I personally would like a Moreno/Kirk tandem for the future, if a team calls about Kirk and offers an ace with term, the Front Office may take that trade.
Jordan Groshans:
When the Toronto Blue Jays drafted Austin Martin, the depth of the left side of the infield increased. I like Groshans a lot, but with both Martinez and Martin as prospects and Bichette already in the bigs, there is a case to be made that Groshans could be moved at the deadline.
He's projected to be a 3B as his arm is graded at 60. His other stats include a 55 hit, 50 run, 50 field and 55 power for an overall of 55. Groshans will be an MLB player at some point, but if it's for the Jays is to be foreseen.
They have a need at third base, but the Front Office could fill that hole by either signing a player or trading for a player, in both cases that player will be more established. I think it's unlikely that he's traded during the season, but weirder things have happened.
Nate Pearson:
What? Nate Pearson? Their number one prospect?
Yep. Much like the other two players, I don't think it's likely Pearson gets moved during the season, but weirder things have happened. In fact, as I was writing this, Ross Atkins spoke to the media and mentioned Pearson, saying that he has been struggling with a sports hernia. They see him as a relief pitcher for the rest of the season and he'll be returning to the mound next week.
Even though his value has diminished significantly due to injury, Pearson still has the potential to be an ace. Remember how I said Pipeline's grades are from 20-80? Well, Pearson's 100 mph fastball is graded as an 80. His curve is a 50, his slider is a 60 and his changeup is a 55. He also can control those pitches as that grade is rated as a 55 for an overall of 60.
Injuries or not, Pearson is still regarded as a potential ace with a devastating fastball and quite frankly is their highest-valued prospect at this current time. 
As always, you can follow me on Twitter @Brennan_L_D. I plan to write a prospect article about Simeon Woods-Richardson in the near future, so look forward to that.