Wild Card Notebook: Phillies comeback, Bieber dominates, Jays' bats are stifled and more!
Photo credit:Bill Streicher-USA TODAY Sports
The first day of wildcard action didn't quite end the way Jays fans would've liked.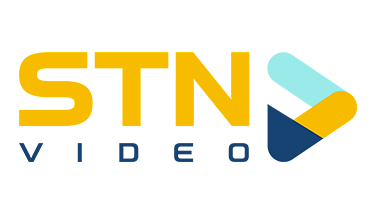 Before we look into the Jays game, we'll look at how the other American League Wildcard series started, as well as a miraculous comeback from the Phillies. As I write this, the Mets and Padres game is set to get underway soon, so I'll leave a section open for that as well.
Tampa Bay and Cleveland:
The first game featured the Cleveland Guardians and the Tampa Bay Rays. it was a pitcher's duel, which saw Cleveland's Bieber finish with a line of
7.2 IP, 3 H, 1 ER, 1 BB, and 8 K.
The only blemish came from a Jose Siri homer. 
To his credit, American League Cy Young candidate Shane McClanahan has a line of
7 IP, 7 H, 2 ER, 0 BB, and 5 K.
His only blemish came on a Jose Ramirez homer, which the Rays challenged due to the runner at first potentially missing second base. Thankfully, they lost the challenge, and the homer and score stood. This is
such
a Rays thing to do, stay petty, Kevin Cash.
Another note from this game is the fact that I said that I would have preferred that the Jays play the Guardians. After watching this game, I'm glad Toronto dodged that bullet. Are they better than Seattle? No idea, but I think those games would be even less fun, plus they'd be away in Cleveland.
Philadelphia and St. Louis:
I only watched a portion of this game before the Jays game was about to start. The Phillies were down 2-0 in the top of the ninth with an out. J.T Realmuto singled, Bryce Harper and Nick Castellanos walked, and then Alec Bohm was hit by the pitch, making it 2-1.
St. Louis' dominant closer Ryan Helsley was pulled, but the bleeding didn't stop, Jean Segura in his first playoff game, hit a two-run single. The Phillies scored another three runs, winning the game 6-3.
Another interesting note from this game was from Jose Quintana. With Pittsburgh and St. Louis, the 33-year lefty had a 2.93 ERA and 2.99 FIP in 165.2 innings pitched. His numbers with the Cardinals were even better, as he had a 2.01 ERA and 2.60 FIP in 62.2 innings pitched. Out of any starters available at the trade deadline, I was hoping he or Martin Perez of Texas would be the fifth starter they acquired.
Quintana was the only starter of the eight announced for Friday's four games that looked out of place. Despite that, he had a pretty darn good line of
5.1 IP, 2 H, 0 ER, 1 BB, and 3 K.
If Stripling signs with a different team, I'd be interested in Quintana filling the 5th starter role.
San Diego and New York (Mets):
It's a cop-out, sure, but they lost  7-1 Max Scherzer, the pitcher with the highest annual average salary in baseball didn't have a great game. Scherzer had a line of 4.2 IP, 7 H, 7 ER, 0 BB, 4 K, and 4 homers against. Oof.
Josh Bell, Trent Grisham, Jurickson Profar and Manny Machado went deep.
Seattle and Toronto:
This is the Moose in the room, what in the heck went wrong?
The Jays' loss on Friday evening was a pretty tough one. Manoah struggled in the first inning, putting the team in a hole they'd never get out of. The bats had multiple opportunities to put some runs on the board but failed to hit with runners in scoring position (which has been a trend all season). 
Most importantly though, Luis Castillo was just absolutely dominant. Now, one hot take that I've seen floating around is that "the Jays could have and should have traded for him". Both the could and should are incorrect.
"Could":
The Jays didn't have a package that could match what Seattle offered. Even if they did, that package likely would have included both Moreno and Tiedemann, which leads to the "should".
"Should":
I've said it before, and I'll say it again. Tiedemann, their 2021 third round pick, has a higher ceiling than Alek Manoah. Tiedemann is a lefty that sits 95-96 mph with great stuff. I can't think of a time when a 19-year-old pitcher dominated as well as Tiedemann did in his first pro season.
Not just that, but he did it at Low A, High A, and most impressively,
Double A
.  Again, this is a 19-year-old (who turned 20 in August) dominating wherever he went. We may literally see him pitch in the majors at some point next season  While prospects don't always pan out, there are just some that you know impact the MLB, just like Vladimir Guerrero Jr and Bo Bichette.
A popular phrase I see often as well is "banners fly forever". My response to that is that I want
multiple
banners. I can tell you right now that Washington National fans aren't happy with their situation
You don't get those trading prospects like Tiedemann (and Moreno) for a guy with a playoff run and another year left on his contract. A good model for this is what the Dodgers do, while they spend money, they draft well and trade players for MLB-ready prospects. 
More notes:
Just because the Jays are down, doesn't mean they're out. Not even close. Yes, reigning American League Cy Young winner Robbie Ray takes the mound tomorrow, but there are some startling signs.
Much like last season, Ray gives up his fair share of homers… like, a lot. Not just that, but he didn't have a dominant season like last season. He had a 3.71 ERA and 4.17 FIP in 189 innings this season. Not just that, but in big games, Ray hasn't done quite so well. Look at his last game in the past two seasons. It doesn't mean that the Jays should take him lightly, we've all seen how good he can be, but there's a shot.
Seattle's game-three starter if needed will be Logan Gilbert, who'd be making his first career playoff start. He has solid numbers, but Manoah had ace-like numbers, and we saw what jitters did to him.
It'll be tough, but winning two in a row certainly isn't impossible. Hell, they came back down 0-2 in the first battle with Texas in 2015. 
Game two starts tomorrow at 4:00 PM EST. The Jays must win to continue their season. Kevin Gausman will take the mound.
As always, you can follow me on Twitter @Brennan_L_D. I was more mad at a particular streaming service than the actual game.