Yankees shut out by Orioles in Aaron Judge's return from injury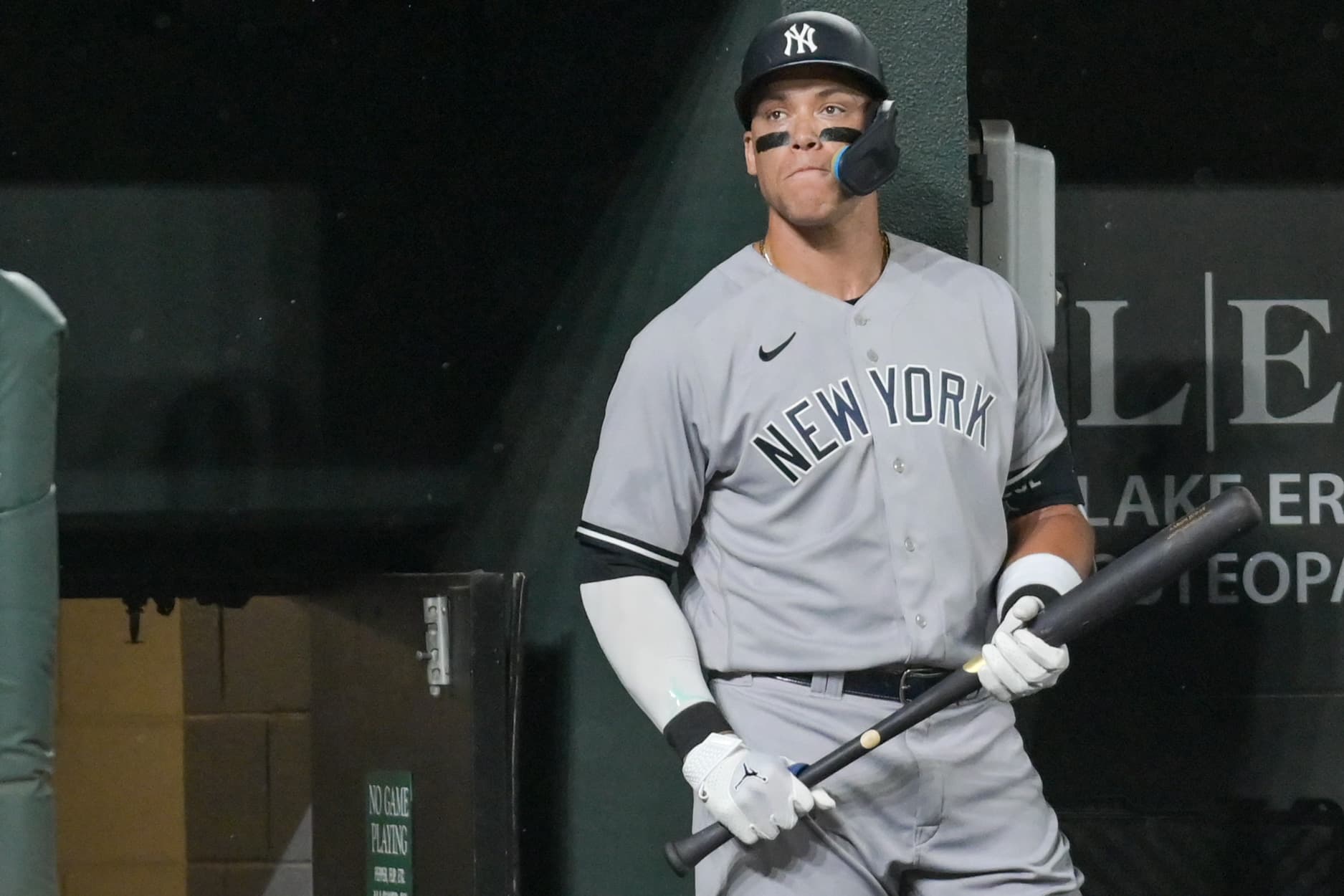 Photo credit:© Tommy Gilligan-USA TODAY Sports
For the first time in nearly two months, Aaron Judge suited up for the New York Yankees on Friday.
Despite having their captain back in the lineup, the Yankees still struggled offensively. Judge went 0-for-1 with three walks, Gerrit Cole threw seven shutout innings, and Anthony Santander hit a walk-off home run in the bottom of the ninth inning to give the Baltimore Orioles a 1-0 victory.
Back on June 3, Judge made a spectacular catch in the eighth inning of a tight game between the Yankees and L.A. Dodgers. He crashed through the wall in right field at Dodger Stadium and suffered a torn ligament in his right big toe and was placed on the Injured List shortly after.
The injury is a challenging one for Judge not only because of how it'll affect his running on the bases and in the outfield, but because he needs to be able to put 270 pounds of weight on his foot when he swings.
Judge acknowledged that he isn't back at 100 percent and that having surgery in the off-season is a possibility. He'll wear a protective shield over his shoe and he'll utilize orthotic inserts that the Yankees believe will reduce the chances of aggravating the injury.
"My biggest concern was that I didn't want to come back and make it worse, and then this is something that leads into next year and the following year,"

Judge said

. "We're at a point where, talking with a couple of doctors, the ligament is stable. The last couple of MRIs didn't really show much healing, but this one did. We're in a really good spot right now."
Many have suggested that the Yankees are taking a significant gamble by bringing Judge back sooner than they should. Manager Aaron Boone said that the team has managed its urgency to have Judge back in the lineup with his long-term health.
"As much as there's urgency for us, we've got to be smart," Boone said. "We're talking to Aaron and making sure that he's honest with his feedback about how he's recovering, how he's bounced back and obviously how the toe is doing."
At the time of Judge's injury, the Yankees boasted a 35-25 record and were two-and0-a-half games up on the third Wild Card spot in the American League. Without him, the Yankees went 19-23 and the team collectively posted a .670 OPS, which ranked fourth-worst in baseball during that span.
New York currently sits fifth in the American League East, nine games out of the division lead and three-and-a-half behind the Blue Jays for the third Wild Card spot.
---