Photo Credit: Dan Hamilton-USA TODAY Sports
Oh man, as a fan of the Toronto Blue Jays I hate this idea almost as much as I love it as somebody who follows the team and the conversation around it: Ken Rosenthal of Fox Sports reported on Saturday that the Cleveland baseball franchise, despite seemingly having already spent all they could possibly spend this winter on Edwin Encarnación, are still looking at the free agent market… including José Bautista.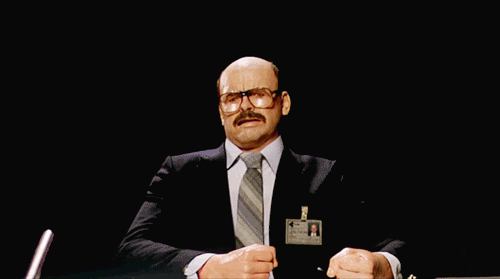 Y'know?
Or at least that's what's bound to happen if such a thing really were to come to fruition. I don't imagine it will, but… shit. That will not go over well.
But the thing is, Cleveland is, without a hint of doubt, a win-now team. A legitimate championship contender. And a couple wins to a team like that are worth the price of yet another draft pick.
The Blue Jays, on the other hand, are… what, exactly? Besides dicking around poor Michael "0-for-the-second-half" Saunders, who is ""waiting for the right deal for me and my family," and "hoping to stay in Toronto and hopefully finding out soon."
We feel that they should be a win-now team. We feel that they should have had enough budget to go out and fill holes via free agency to continue to be a win-now team. And yet here they are, half pregnant, with a roster that would be a safe bet to make .500 or a couple games above, but how many wins beyond that? And how much is left out there to get them over the hump? Especially if they let Bautista slip away, too.
You can follow the thread of every move the Blue Jays have made or chosen not to make this winter and find logic in it. But as a whole? When you no longer see the individual threads, just the garment itself? It's a little… well…
Sigh.
And though the winter has been an incredibly frustrating one already, to potentially have it capped off by the small market team your maligned president and GM left for supposedly greener pastures a year ago pip your team for the signature of two franchise icons mere months after savaging them in the ALCS? 
Ffffffffffffffffffffffffffffffff…
Shittier still, Cleveland would deserve every single guffaw they got out of a move like that. And, hoo boy, there'd be a lot of those.