2022 MLB Draft Primer: How does the draft work, where are the Blue Jays selecting, and some speculation!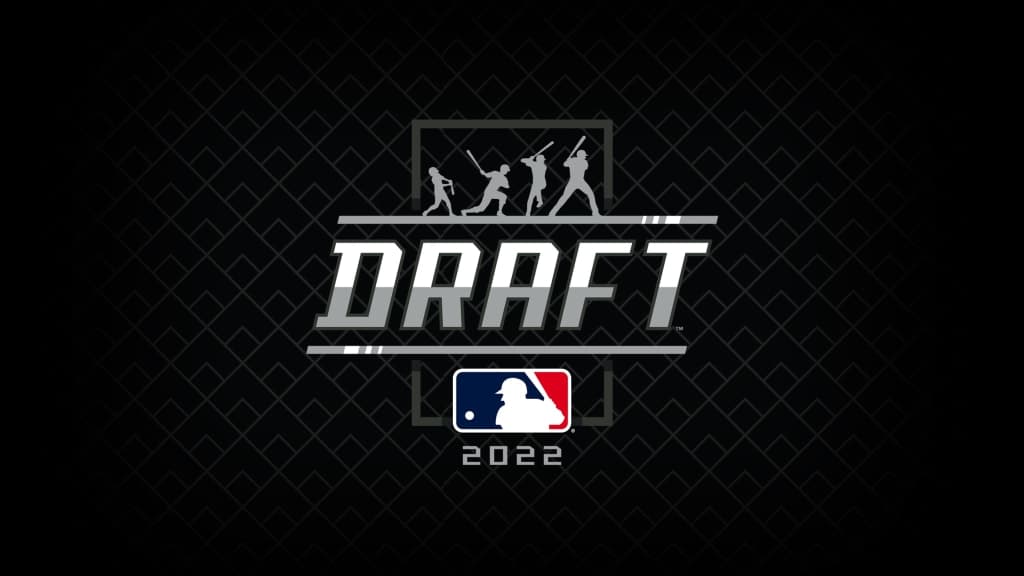 Photo credit:https://www.mlb.com/news/2022-mlb-draft-order
It's finally here. Tonight at 7:00 PM eastern time, the 2022 MLB draft officially kicks under way.
As far as I can tell, tonight will cover the first two rounds, which includes the Blue Jays compensatory #77 and #78 picks.
The MLB draft is a rather confusing process compared to other North American sports, so I'll explain it to the best of my capabilities.
How does the draft work:
In this section, we'll look at what type of player is available as well as how the bonus pool works.
Who's eligible:
The MLB draft has 20 rounds, but the Blue Jays will be able to draft 22 players due to those compensatory picks. The team got those picks when they extended a qualifying offer to both Robbie Ray and Marcus Semien at the end of the 2021 season. Since the two players signed elsewhere, the Jays got those two picks.
If you're drafted by an NHL or NBA team, you essentially don't have a choice in the matter but to play for that team. Yeah, you get weird instances like when Eric Lindros declined to play for the Quebec Nordiques or when Steve Francis refused to play for the Vancouver Grizzlies. However, most of the time once you apply to be drafted, you can't be drafted again.
This isn't the case with the MLB draft. The draft has a litany of pathways, such as being a recently graduated high school player, a third year university player or a junior college/community college player.
If you're a high school player and the team that drafts you doesn't offer enough money (we'll get to the bonuses), you don't have to sign as you can re-enter the draft as soon as next season. Most high school players are already committed to a university, which means they spend three seasons (sometimes two) before entering the draft.
However, sometimes a player will elect to go to a junior college, such as MLB Pipeline's #35 prospect, Ricky Tiedemann. Due to a weird COVID draft, he was undrafted, so he elected to cancel his commitment to San Diego and register to a junior college.
Draft bonus pool:
Now let's talk about another aspect that is unique to the MLB draft, the bonuses.
With the NHL, a player is drafted and eventually signs an entry level contract, which is the league minimum salary. For the NBA, you can technically lock up your draft pick immediately, sort of like the MLB, but again, an NBA player can't become eligible again if they are drafted.
Unlike the NBA draft, the MLB draft has a bunch of rounds, and each pick in the first 10 rounds has a slot value. The Jays sit in the middle of the pack with a bonus pool of
$8,370,000
, a surprisingly high bonus pool for where they finished.
This is because the higher the picks in the round, the more bonus pool money the team has. In the case of the Jays, they get an elevated bonus pool due to those two extra picks in the compensatory round.
Here is a table with the bonus slot for each of the Jays' first 12 picks.
| | |
| --- | --- |
| Round and overall pick | Slot value |
| 1, 23rd overall | $3,075,300 |
| 2, 60th overall | $1,216,100 |
| Comp, 77th overall | $846,500 |
| Comp, 78th overall | $833,200 |
| 3, 98th overall | $623,200 |
| 4, 128th overall | $465,400 |
| 5, 158th overall | $346,800 |
| 6, 188th overall | $268,300 |
| 7, 218th overall | $210,300 |
| 8, 248th overall | $173,800 |
| 9, 278th overall | $158,500 |
| 10, 308th overall | $150,300 |
A team could go over the bonus pool limit. Going 5% over the bonus pool limit leads to a 75% tax on the overage, according to MLB's official overview. In 5% increments, you'll lose a first round pick (and 75% tax on the overage), so on and so forth until you lose two first rounders and get taxed 100% on the overage when you hit 15%.
What is "over-slotting" and "under slotting":
Just because there's an allotted bonus, doesn't mean the team has to give that bonus to the player. The team can either "over slot" them or "under slot" them. Let's go focus on "over slotting" first.
Over slotting:
The Jays did this in the 2020 draft.
They signed Austin Martin to a bonus of $7,000,825, well over the allotted slot of $6,180,000 for that pick. They also went over to sign C.J Van Eyk (signed for $1,800,000, allotted bonus was $1,770,000) and Trent Palmer (signed for $847,500, allotted bonus of $805,600).
However, they signed Nick Frasso to a bonus of $459,000, below the allotted value of $549,000. Not just that, they saved a bunch of money (which allowed them to draft Martin in the first place) by signing fifth round Zach Britton to a bonus of $97,500. This was well below the allotted value of $410,100 for the pick.
To put it simply, the higher the bonus in the first few rounds, the lower the bonuses have to be in the later rounds. The only player I could see the Jays doing this for (at least to the extent of Martin) is with high school pitcher Dylan Lesko.
Under slotting:
Under slotting is when the team gives their first rounder, usually someone not expected to be picked that high, less money so that they can sign another player in a later round.
The best example of the Jays doing this can be found in the 2018 draft, when they under-slotted quite a few players for a third round pick.
Firstly, they drafted Jordan Groshans with the 12th overall pick, despite him being ranked as MLB Pipeline's 31st best available draft prospect. He signed for $3,400,000, despite the allotted value for this pick being at $4,200,000.
They did this so they could go well over the slot value on his high school teammate, Adam Kloffenstein, who signed for a bonus of $2,450,000 despite the 88th overall having an allotted value of only $652,900.
To compensate, they drafted three players and signed them to a bonus of only $5,000.
Chris Bec with the 146th overall (allotted value of 357,500), Jake Brodt with the 266th overall (allotted value of $149,400) and Cal Stevenson with the 296th overall (allotted value of $140,200).
They also drafted Nick Podkul with the 206th overall and signed him to a bonus of $175,000, despite the pick value of $211,900.
Essentially when you under slot, you can over slot another round. It goes both ways as well. Only, you
have
to under slot other late round picks unless you want to lose a first round pick and get taxed.
So who are the Blue Jays linked too?
If you already know the rules to the complex draft, you may have just skipped here, which is absolutely fine. Let's see who the Blue Jays are linked to.
ESPN's Kiley McDaniel has the team selecting high school third baseman Tucker Toman here, a switch hitter with a good work ethic and could end up anywhere on the diamond. It's also noted that they're linked to another high schooler, Zach Neto by McDaniel..  
McDaniel points out that the team is linked to Cameron Smith and Jordan Tyler for picks later in the draft (60th overall of comp pick).
Prospects Live have the Blue Jays picking Drew Gilbert with the 23rd overall, but note the team is linked to Tucker Toman and Chase DeLauter with this pick. For their 60th overall pick, Prospects Live have the Jays linked to right handed pitcher Jacob Miller. Prospects Live will have an updated mock draft at 5:30 EST.
In MLB Pipeline's mock draft, Jim Callis has the team linked to outfielder Chase DeLauter, while Jonathan Mayo has the team linked to high school shortstop, Jett Williams. Interestingly, both Baseball America and MLB Pipeline have Kumar Rocker going 24th to the Red Sox. The 22-year-old righty would be my choice if he's available.
Who would I select:
After learning about many of these players through my "Who could the Jays select…" series, here's who I would select with their first six picks (baring everyone is available.)
23rd overall: RHP Kumar Rocker
60th overall: RHP Jacob Miller
77th overall: OF Ryan Cermak
78th overall:  RHP Ben Joyce
98th overall: RHP/SS Nazier Mule
128th overall: Trey Dombroski
Now of course, all these players may not be available, so here are my secondary choices for each of those spots!
23rd overall: OF Drew Gilbert
60th overall: Jake Bennett
77th overall: Jacob Misiorowski
78th overall: Jordan Taylor
98th overall: Nolan McLean
128th overall: Pete Hansen
Stay tuned:
I'm not an insider (yet), so I genuinely have no idea who they'll go with. However, I can tell you this is going to be an exciting few days, as the Jays will bolster their farm system.
For each of the Jays picks tonight, I'll be writing an article about them. Tomorrow and Tuesday there will be a live article that will  be updated with every pick, so stay tuned!
As always, you can follow me on Twitter @Brennan_L_D. It's the best place to reach me and hear my opinions. My DM's are always open if you have questions!
---