2023 Rival Preview: Puzzling off-season decisions leave the Red Sox as a boom-or-bust candidate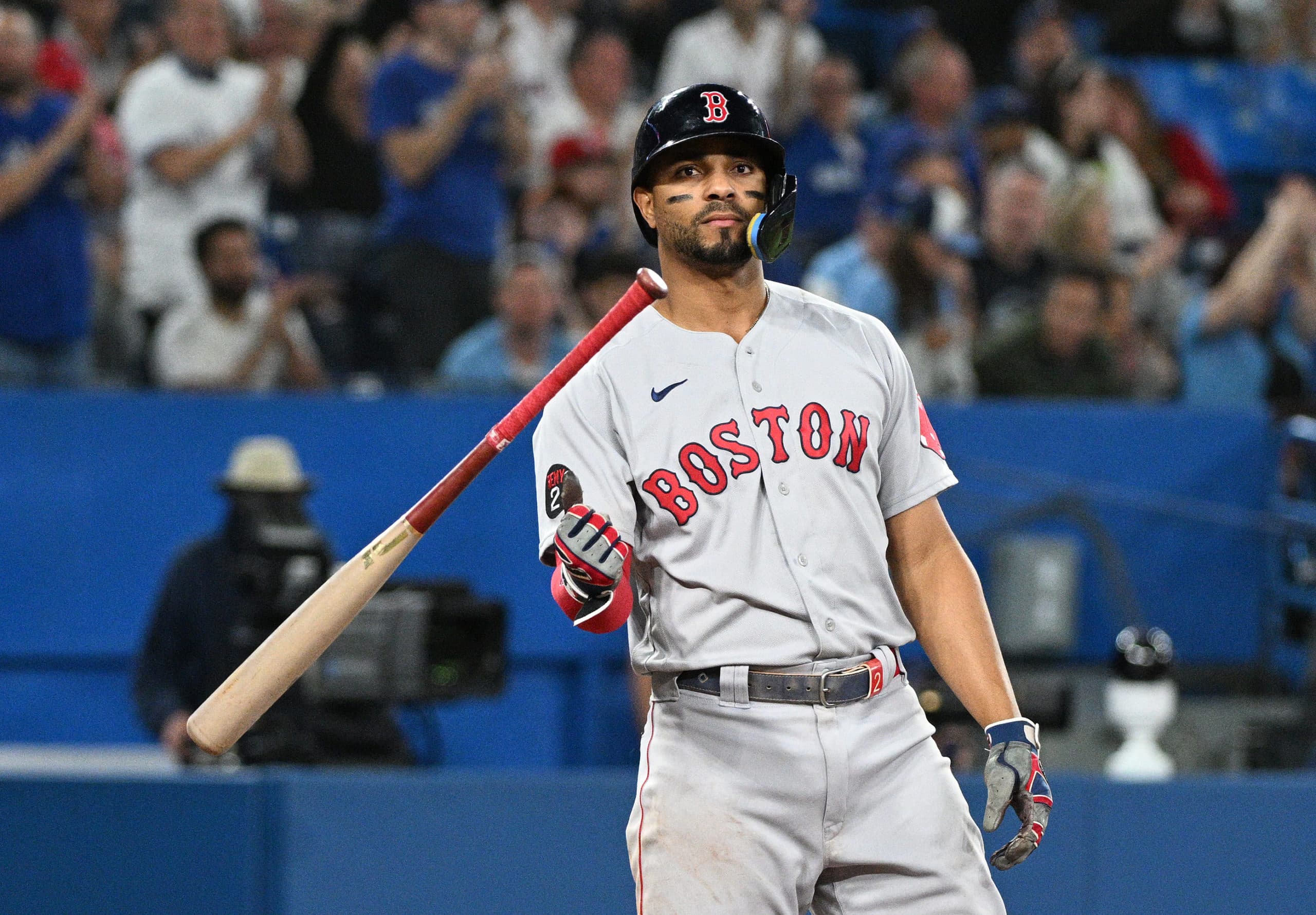 Photo credit:Dan Hamilton-USA TODAY Sports
Over the next few weeks, we'll look at each American League team and discuss their 2022 season, their offseason moves, and their 2023 outlook.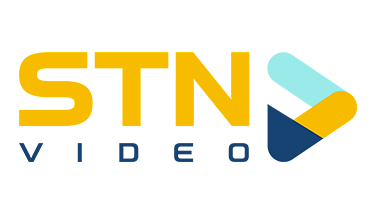 2022 Season Recap
Coming off of a surprise ALCS run in the 2021, the Red Sox brought back most of that very roster and was in a position to be a sleeper team in the American League once again in 2022.
Unfortunately for Boston, that was simply far from the case. Although staying relatively competitive through the first half of the season, the second half was a very disheartening. You can thank the Blue Jays for kickstarting that, as they opened the second half of the season with a 28-5 beatdown of the Red Sox at Fenway Park. Including that game, Boston went 2-7 through their first 9 games of the second half, and would go on to finish the season at 78-84.
On offense, Boston was led by their trio of All-Stars in SS Xander Bogaerts, 3B Rafael Devers, and DH JD Martinez. Devers hit .295 with 27 home runs and 88 RBIs, with Bogaerts flashing a .307/15/73 stat line. Martinez saw a dip in his power numbers with only 16 home runs and a .790 OPS, but he still cranked a career-best in doubles with 43.
Despite placing second on the team in hits, OF Alex Verdugo took a step back offensively last year. His OBP, SLG, and OPS were all the lowest they had been since he joined Boston in 2020. Furthermore, his -1.1 dWAR leaves a lot to be desired in his outfield play.
A major deterrent to Boston's 2022 was the injury bug hitting a couple of their stars, mainly SP Chris Sale. Sale made a full recovery from Tommy John during the 2021 season, but has since dealt with other miscellaneous injuries such as a right rib stress fracture and an injury to his pinky on his pitching hand last July.
To make matters worse, during his recovery from the finger, Sale needed surgery to repair his right wrist, a setback he suffered during a biking accident. Sale has not started more than 10 games in a season since 2019.
2B Trevor Story, Boston's biggest offseason addition last year, only played in 94 games in 2022 due to injuries to his right hand and left heel. Enrique Hernandez, one of the key cogs in their aforementioned 2021 playoff run, fought hip injuries most of last year.
Boston's rotation was even more of a mess. Nick Pivetta was the only starter who qualified for MLB statistic standings. Arms such as Nathan Eovaldi, Rich Hill, and youngsters Garrett Whitlock and Tanner Houck all missed time due to injury. Heck, we have even yet to see James Paxton pitch in a Red Sox uniform; Paxton sat out all of 2022 due to Tommy John surgery.
The Red Sox did have a couple of bright spots in their pitching. Michael Wacha finished with his lowest ERA since 2018, and they might've found a gem in RP John Schreiber. Schreiber had the best season of his young career, posting a 2.22 ERA in 64 games, while also tying the team lead in saves with 8.
Off-season Moves
The Red Sox got busy this offseason, both on gaining and losing players. Let's start with who they lost.
Since the Red Sox were figuring to be out of the playoffs for the entire second half of the season, the big question mark around the franchise was what to do with Bogaerts, who was inevitably bound to opt out of his contract after the season concluded. Bogaerts would move on and sign an 11-year deal with the San Diego Padres, leaving Boston with a need at shortstop for the first time since 2012.
They also lost Martinez to free agency, ultimately landing in Los Angeles with the Dodgers.
Pitching-wise, Boston watched Eovaldi and Hill walk in free agency. Wacha still remains a free agent, so I don't think it'd be a terrible idea of Boston found a way to keep him around for some rotation depth.
More recently, Boston dealt their closer of the last couple seasons, Matt Barnes, to the Marlins in exchange for RP Richard Bleier.
With those losses, the Red Sox got to work. To improve the bullpen, Boston signed RPs Chris Martin and Kenley Jansen just a few days apart in December. Martin ended his 2022 strong after being dealt to the Dodgers at the trade deadline. He pitched to the tune of a 1.46 ERA with a dazzling 12.4 K/9 versus a 0.4 BB/9. With that being said, Martin could pair with Schreiber as elite set-up men for Jansen if he can continue the successes he had at the backend of last year.
Jansen is coming off of a 41-save season with the Braves, and, especially with the loss of Barnes, he is the clear 9th inning man for Boston. In his first season not as a Dodger, Jansen led the NL in saves and in games finished. Although the ERA was a tad high for a closer, Jansen is an excellent pickup for a team who dealt with inconsistency at the closer position a year ago.
Two days after they inked Jansen, Boston made an international splash by signing OF Masataka Yoshida to a 5-year $90 million contract, the largest deal ever to a player coming from Japan to the United States (yes, more than Shohei Ohtani). Yoshida, who hit 21 home runs and 28 doubles with a .336 average last season with the Orix Buffaloes, should factor in as an every-day player right off the bat for the Red Sox.
In the rotation, the Red Sox signed SP Corey Kluber, who continues his AL East tour; Kluber has played for the Yankees and Rays between the last two seasons. Kluber started 31 games last season in Tampa Bay, and there was a significant drop-off in his numbers relative to his past seasons. For instance, his 7.6 K/9 was the lowest of his career, and his 4.34 ERA was the highest in a season of at least 10 starts since 2012.
The biggest move that Boston made, however, was on January 11, when they re-signed Devers to a 10-year, $313.5 million contract extension officially. This deal won't kick into effect until 2024, but nonetheless, this had to get done if Boston wasn't going to hang onto Bogaerts. Although only 26 years of age, Devers has already been a two-time All-Star, a one-time Silver Slugger Award winner, and has finished in the top 15 AL MVP voting three times.
Later in January, the Red Sox acquired a pair of veteran right-handed bats in 3B Justin Turner and OF Adam Duvall. The acquisition of Turner will give Devers plenty of chances to DH alongside his normal third base role. There is no better option defensively, however, as both Devers and Turner owned a -0.3 dWAR last season.
Duvall was a name that the Blue Jays had been linked to this winter, as they continue (we think and we hope) the search for a right-handed OF bat. Alongside Yoshida, Hernandez, and Verdugo, Duvall gives Boston sufficient outfield depth.
To conclude this wild summary of Boston's offseason, they dealt RP Josh Taylor to the Kansas City Royals in exchange for SS Adalberto Mondesi. With his experience at the position, the Red Sox may go ahead and roll with Mondesi as the shortstop for the season, although he does have experience at second base too, so he could alternate between those positions.
However, with Story's injury (as I'll allude to later), Mondesi will almost certainly get daily playing time off the bat, unless Boston wants to platoon with Christian Arroyo or Hernandez at shortstop.
My take on Boston's 2023 outlook…
Boston was dealt some bad news injury-wise during the offseason, announcing that Story would miss at least the first couple of months of the season after having a "bracing procedure" done on the UCL in his right elbow. While it wasn't literally Tommy John, the timeline could very well be extended for this injury with Story batting and throwing in the field right-handed.
The absence of Story stacked on the loss of Bogaerts calls for some slack to be picked up from some unlikely names. 1B Triston Casas will more than likely get the nod at first base for Boston to start the season, and he serves as a perfect candidate for the one to rise to the occasion. Casas is currently #23 in MLB Pipeline's Top 100 prospect rankings, but he made his MLB debut last season.
The Red Sox addressed several needs in the offseason. However, this roster has tremendous boom or bust potential. How good will Yoshida be? How much are we going to see of Chris Sale and Trevor Story? Are Duvall/Turner difference makers enough to replace the losses of Martinez and Bogaerts? The questions for this roster are aplenty.
I do believe that Boston's bullpen is severely underrated, and it would be nice if they could complement a somewhat consistent rotation. All of that falls on the shoulders of their starters' health. I also believe that SP Brayan Bello is a name to watch out for in terms of having a breakout season. Bello pitched 83 innings last season, and, although the numbers weren't very pretty, his devastating changeup (.158 BAA and 44.2% whiff%) is a stepping stone for a young, breakout pitcher.
The 5-9 of Boston's batting order are currently the butt of many jokes amongst MLB Twitter. If most of their additions fall into the bust category, the Red Sox could find themselves in the basement of the AL East again, especially with the division being as competitive as it is. If they boom, it'll make for some fascinating division and Wild Card races.
Previously…
---