2023 Rival Preview: The Astros are showing no signs of slowing down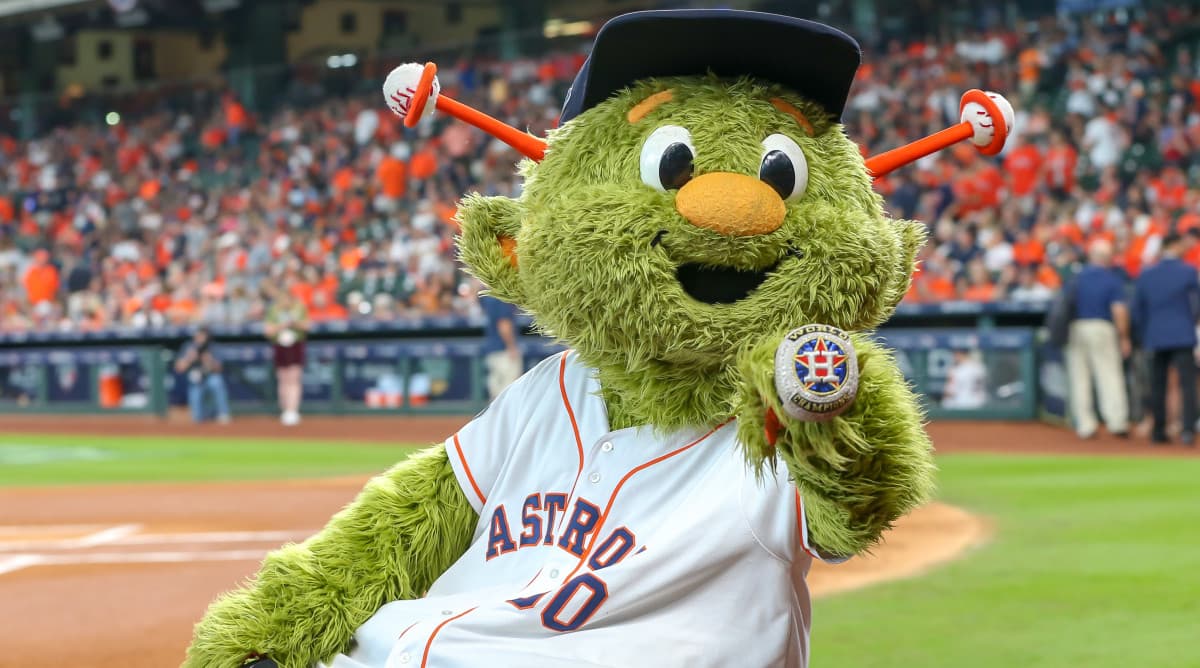 Over the next few weeks, we'll look at each American League team and discuss their 2022 season, their offseason moves, and their 2023 outlook. 
2022 Season Recap…
Love them or hate them, the Astros were once again relevant in October and wound up winning their second World Series title in six seasons. While they've been successful for almost an entire decade, the 2022 Astros may have a case for being the best team out of that bunch.
The Astros finished an AL-best 106-56.  They ranked 4th in the AL in runs per game and committed the second-fewest errors in the AL last season. Furthermore, they were second in the MLB in team ERA. Pure dominance. Even with the Mariners and Rangers spending big last offseason, Houston continued to push forward and take care of business.
The most important thing they've done, however, is keeping the Yankees from winning a World Series title. I mean, seriously, how many teams can get another fanbase to boo someone who hit 62 home runs in a season? It's impressive.
The Astros were as complete a team as any, making it hard to single out one of their players as the true MVP; they had legitimate All-Stars at almost every position. Even in the rotation, they had five different starters win 11 games or more.
I guess the rotation would be a good place to start, as Justin Verlander won his third career Cy Young Award in his 17th season in the MLB. Verlander led the majors in ERA, as well as finishing second in wins. Verlander posted an 18-4 record with a 1.75 ERA and a 0.829 WHIP (disgustingly good) which also led the majors. He allowed only 12 home runs on the season, and it's still mind-blowing to me that one of those belongs to Bradley Zimmer.
Verlander was spectacular, but he had a fellow starter in the rotation that was almost just as good. Framber Valdez had a career season in 2022 that culminated in his first All-Star game appearance and a fifth-place finish in the AL Cy Young voting. Valdez had a 17-6 record with a 2.82 ERA. The 17 wins were tied for third in the MLB, and he led the majors in quality starts with 26.
Valdez' most impressive quality this season was his durability. He pitched a total of 201.1 innings with three complete games (both 1st in the MLB). Stack those numbers on top of his 26 quality starts, and this man was a machine for the Astros last year.
While not having the outstanding accolades and statistics that Verlander and Valdez had, Christian Javier, Jose Urquidy, and Luis Garcia all pitched at least 148 innings last year and had an ERA of 3.94 or lower. It's easy to win 106 games in a season when a rotation like that will give you quality start after quality start.
Offensively, Houston had production all around. The most popular is probably DH Yordan Alvarez. Alvarez hit 37 home runs and 97 RBIs with a 1.019 OPS. While the name of his game is hitting the long ball, Alvarez rewrote the narrative on the typical power hitter this season; he brought his strikeout total down from 145 to 106 between '21 and '22. Alvarez won his first Silver Slugger Award and finished third in MVP voting.
RF Kyle Tucker proved that his success at the plate can be sustainable, as he posted his second consecutive season with 30 home runs. Tucker earned his first Gold Glove as well, as it seems he is living up to the hype that he was given when he was a prospect.
3B Alex Bregman, 2B Jose Altuve, and rookie SS Jeremy Pena were among other players who had solid seasons for Houston. Pena was especially impressive, needing only one season to win a Gold Glove and the World Series MVP (the first rookie position player to win that award). It was the first season without SS Carlos Correa since 2014, but the Astros look like they have their future star at short.
At the trade deadline, the Astros took a team that was already great, and made it even better. They dealt for 1B/DH Trey Mancini, C Christian Vazquez, and RP Will Smith. While all three walked in free agency, these were formidable short-term options that contributed to Houston's late-season success.
Once Houston got to the playoffs, their performance was symbolic of their regular season. They won their first seven playoff games, sweeping the Mariners and Yankees in the process. They took care of the Phillies in six games, making their 2022 playoff record 11-2.
Valdez was phenomenal throughout the playoffs, allowing only four runs in 25 total innings, including six fabulous frames in the championship-clinching game. In Game 4, with the Phillies leading the series 2-1, Javier and three relievers threw a combined no-hitter, the second no-hitter in World Series history.
With the World Series win, Dusty Baker finally got his first title as a manager. It had been a long career without one for Baker after several gut-wrenching playoff losses with the Reds and Astros.
Off-season Moves…
Houston retained much of their core between the pitchers and hitters. As I mentioned previously, Mancini, Vazquez, and Smith all walked in free agency. Smith has yet to sign with a team, so I wouldn't be surprised if Houston made an offer to retain him. It did surprise me, though, that they couldn't find a way to keep Vazquez. No offense to Martin Maldonado, but Vazquez offers more at the plate.
Unfortunately, the Astros saw Verlander part ways with the club in free agency, signing a two-year, $86.6 million deal with the Mets. It's tough to see a sure-fire Hall of Famer walk like that, but the five years he spent in Houston were nothing short of exceptional.
While Houston didn't capture many headlines, they did sign one of the better bats on the free agent market in 1B Jose Abreu. Abreu had spent his first nine years in Chicago with the White Sox, and has become one of the most durable and reliable players in the game outside of his talents with the bat. Abreu is only three years removed from winning an MVP and has played at least 128 games in every season of his career (except 2020, of course, but he still played in all 60 games then).
Abreu is a three-time Silver Slugger Award winner and All-Star. He saw a dip in his power numbers last year with only 15 home runs, but he still proved efficient with a .304 batting average and 40 doubles. His contract is for three years, and he likely replaces Yuli Gurriel at first, who is currently a free agent after spending seven seasons in Houston.
The Astros re-signed a few other players this offseason. Jaiver, Michael Brantley, and Rafael Montero were all inked to new deals. Montero's deal is for 3 years and $34.5 million, making him the 7th highest-paid reliever in the majors.
My take on Houston's 2023 outlook…
It really carries a lot of weight to say that a team will still be okay despite losing someone like Justin Verlander. But that's exactly the deal with the Houston Astros. They should easily be the World Series favourites once again heading into 2023.
There are very few holes on this team. With Lance McCullers Jr. healthy, the rotation of Valdez-Javier-McCullers-Urquidy-Garcia is an elite group that will present nightmares for the league. Furthermore, they complement a stellar bullpen that features Montero, Bryan Abreu, and Ryan Pressly.
One weakness that I do potentially see is depth. We certainly don't wish any injuries on someone, but if someone were to go down, the depth chart doesn't offer too much insurance. With that being said, the role of utility player David Hensley increases drastically, especially with Aledmys Diaz no longer with the team. Diaz was a guy that the Astros could plug in across several different positions.
Hensley only saw action in 16 games last year, but his defensive flexibility will become important right off the bat. Looking at Houston's depth chart, Hensley is the backup for several different spots.
I referenced earlier that the Astros could use an upgrade at the catcher position. Maldonado seems to have a great relationship with the pitching staff, so keeping him around makes sense. However, the Astros do have a couple of prospects that could work their way into regular catching time. C/1B Yainer Diaz and C Korey Lee both made their debuts last season, and I can realistically see at least one of them taking the torch from Maldonado at some point.
Nonetheless, the firepower that this offense has is remarkable. Whether it be the young guns like Tucker, Bregman, Pena, and Alvarez, or the vets like Brantley, Altuve, and Abreu, the Astros should be more than OK if they were to run into any setbacks.
After some rough seasons in the early 2010s, Houston has proved that winning can be sustainable. Signing Jose Abreu was an A+ acquisition for an already talented roster. They are showing zero signs of slowing down, and the road to the World Series rightfully runs through H-Town.
---