2023 Rival Preview: The Oakland A's have no interest in winning baseball games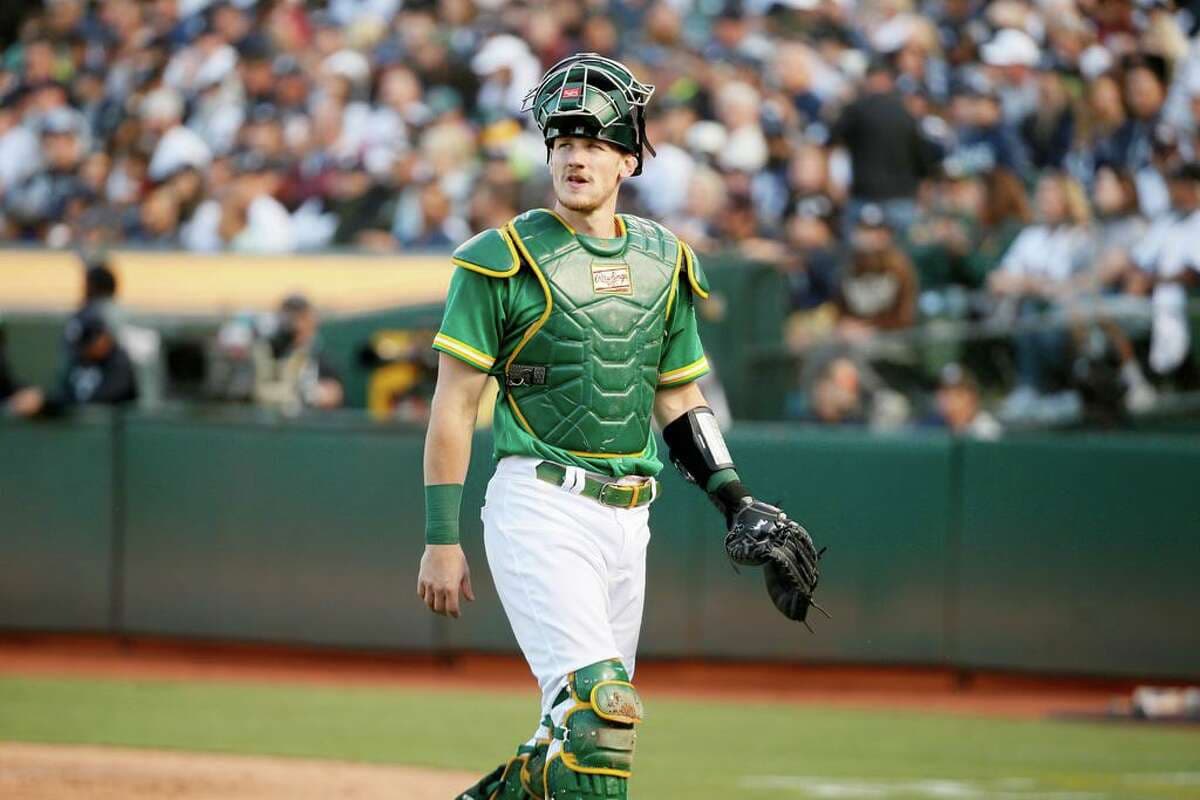 Over the next few weeks, we'll look at each American League team and discuss their 2022 season, their offseason moves, and their 2023 outlook. 
2022 Season Recap…
It was a very forgettable year for the Oakland Athletics, who were the lone American League team to lose over 100 games during the 2022 season. The notoriously cheap franchise has traded away some notable names over the past two seasons in an effort to build a competitive roster from the ground up. Can we call it the ground, though? Should we say the roots? Or the Earth's core?
Since March of 2022, the A's have traded away 3B Matt Chapman, 1B Matt Olson, C Sean Murphy, and SP Frankie Montas. Even before that, the A's have watched SS Marcus Semien, SP Sean Manaea, and SP Chris Bassitt walk in free agency. Looking back at all of the names that have been filtered through Oakland's organization from the past decade, it's a star-studded list that makes you wonder how this front office gets away with such management.
But that's how the Oakland A's do business.
Last season, the A's did not have a single batter to hit over .250 (min. 20 games played). Yikes. Murphy, 1B Seth Brown, and 2B Tony Kemp were their "best" hitters last season, with Brown hitting a career-high 25 home runs and 73 RBIs in his fourth MLB season. Murphy had quite the productive season, hitting 18 home runs, 66 RBIs, and 37 doubles, making him a likely candidate to be traded at any time.
Oakland was impacted by the absence of OF Ramon Laureano, who is still one of the longest-tenured A's left. He only played in 94 games in 2022, missing time due to injury, as well as spending the first month or so on the restricted list serving the backend of an 80-game PED suspension.
Oakland's lone All-Star was SP Paul Blackburn, who was actually set to fly commercial to Los Angeles for the All-Star break. Fortunately, the Houston Astros found out and offered to have him fly on their charter plane. Very nice to see the Astros save the A's a few hundred bucks.
Blackburn took a sub-3.00 ERA into July, but an injury to his middle finger on his pitching hand in August kept him out for the rest of the season. We can't confirm or deny that this injury happened as a reaction to the A's making him fly Southwest Airlines to LA. Blackburn's ERA finished at 4.28, but this was highly inflated due to an unfortunate 10-earned run outing against the Rangers shortly before his season exodus.
The A's did not have a 10-game winner in their rotation, but the man closest to that was Cole Irvin, who was 9-13 with a career-best 3.98 ERA. While the 6.4 K/9 doesn't jump off the page, Irvin limited his baserunners as reflected in his drop-off in WHIP between '21 and '22. Montas had a solid run before being dealt to the Yankees at the trade deadline, owning a 3.18 ERA through 19 starts.
With the trades that did occur last year, the A's had a chance to see what they had in some of the young pieces that they received in return. Most of the players acquired in these deals left a lot to be desired, but they're young guys who the A's are hoping can tap into their potential in the coming years. More specifically, OF Christian Pache (.166 BA, .459 OPS) and C/DH Shea Langeliers (.218 BA, .691 OPS), both acquired in the Matt Olson deal, were both Top 100 prospects recently.
All of this culminated to a 60-102 record for the A's, and it certainly showed in their attendance numbers. Oakland was last in the American League in attendance, with an average of less than 10K fans at each game. Sometimes, it truly felt like the total number of fans were in the hundreds.
It's disheartening to note that despite all the negative things I wrote above, the A's went 3-3 against the Blue Jays last year.
Off-season Moves…
The A's were very active this offseason, signing a few veteran players to, you guessed it, team-friendly contracts. 2B Jace Peterson (2-year, $9.5 mil), SS Aledmys Diaz (2-year, $14.5 mil), and 1B Jesus Aguilar (1-year, $3 mil) are not game changers by any means, but with young players scattered throughout the major league roster, the A's see value in their veteran presences.
While the A's don't expect to be competitive this season, another hope is that one or multiple of these guys have stellar seasons and turn into trade chips at the trade deadline. Diaz is an interesting name for me; a utility man with a serviceable bat who can play multiple positions seems to always be a need for someone come mid-summer.
The most notable deal of this offseason for Oakland was the Murphy trade, which turned into a three-team deal between the A's, Braves, and Brewers. The Braves got Murphy, and sent C Manny Pina and four prospects back to Oakland, while the Brewers took C William Contreras from Atlanta, RP Joel Payamps, and a pitching prospect.
Among the prospects that Oakland received is OF Esteury Ruiz, SP Kyle Muller, RP Freddy Tarnok, and SP/RP Royber Salinas. Each of the players should be thrown into major league roles immediately with the exception of Salinas, who is still working his way through the minors. Muller was Atlanta's top prospect at the time of the trade, but MLB media felt that Oakland could have received a more quality return in this deal.
Oakland did some work to their pitching depth, as they added Trevor May to an already decent bullpen. May is earning $7 million during the only year of his contract in Oakland, but it makes him the second-highest-paid player on the roster, only behind Diaz. They also added RP Drew Steckenrider on a minor league deal, who is only two seasons removed from owning a 2.00 ERA with the Mariners across 62 games.
The A's also hit the foreign market by signing SP/RP Drew Rucinski (South Korea) and SP Shintaro Fujinami (Japan). Rucinski has pitched in the MLB prior to his signing with the A's, but this will be his first action since 2018 with the Marlins. Fujinami, however, will be seeing his first MLB action.
With the additions also came subtractions, as Oakland dealt both Irvin and RP AJ Puk. Puk and Irvin were both young guys coming off of career years, causing these deals to be somewhat of head-scratchers. But once again, this is what the A's do. The Puk deal could pay dividends for Oakland, as they received a former Top-5 draft pick in OF JJ Bleday.
The A's got back INF prospect Darell Hernaiz from Baltimore in the Irvin trade. Hernaiz was one of several infield prospects for the Orioles, so giving him up to Oakland was not that big of a risk for them.
My take on Oakland's 2023 outlook…
Oakland's 2023 is pretty clear cut: they're staring down the barrel of another 100-loss season. Because of this, the rumors of the team moving to Las Vegas (or another more prominent location) might really come to fruition in the coming years.
The A's seem to be following a pattern of competitive windows; they were in the playoffs from 2012-14, rebuilding from '15-'17, competitive again from '18-'21, and are now back in the rebuilding phase. Perhaps some of the names we're seeing as returns in these trades come back down the line to be the next Matt Olson's and Matt Chapman's. Let's not forget Gunnar Hoglund, who was drafted in the 1st round of the 2021 MLB draft by the Blue Jays, but was part of the Chapman deal. Maybe we see him as an impact arm in the coming years.
The A's aren't completely helpless; they have 8-9 legitimate starting pitcher options. While the quality of those arms may not take anyone's breath away, depth is a good problem to have. Oakland's bullpen is quality as well. Despite trading away Puk, Dany Jimenez, Domingo Acevedo, May, and Zach Jackson are a handful of quality relievers that the A's have to offer.
Oakland can only go as far as their young talent can take them, and any improvements they have from last year to this year start with Pache, Waldichuk, Langeliers, etc. Seeing a full season from those players will give fans a good idea of what they bring to the table. Until the A's are competitive again, they will be stuck in the basement of an increasingly competitive AL West.
Previously…
---