2023 Rival Preview: The Yankees need to do a better job at taking the pressure off of Aaron Judge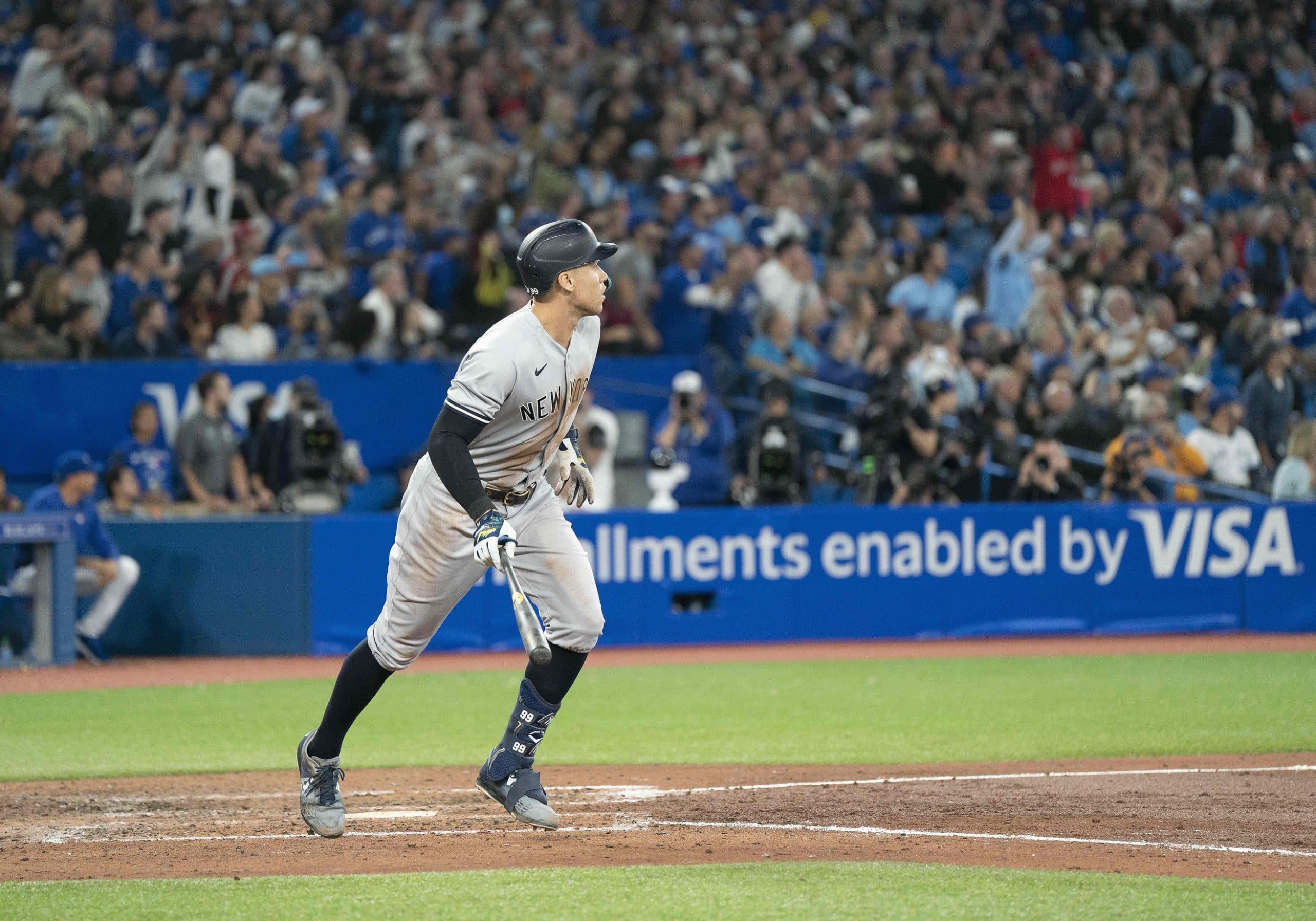 Photo credit:© Nick Turchiaro-USA TODAY Sports
Over the next few weeks, we'll look at each American League team and discuss their 2022 season, their offseason moves, and their 2023 outlook.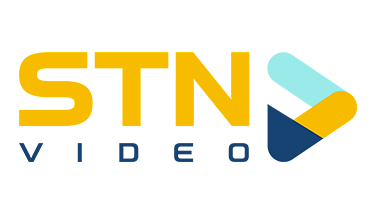 2022 Season Recap…
It'd be hard not to start this out with the obvious: Aaron Judge had a legendary 2022. He smashed 62 home runs (a single-season record for the non-steroid folk) and 131 RBIs. If it wasn't for Luis Arraez, Judge would've earned himself an AL Triple Crown title.
Judge seemingly carried the Yankees at times last year. I mean, with those numbers, how could you not? After a late-June four-game series with the Astros in which Judge walked off Houston in two of those games, Astros manager Dusty Baker said, "It was Judge 2 Us 2."
What made his stellar season even more impressive was that 2022 was a "prove it" year for Judge, he became a free agent following last season after turning down a contract extension before the 2022 season began, believing he is worth more than what GM Brian Cashman originally offered.
While Judge stole most of the headlines (as he rightfully should), the Yankees fell benefit to a historical first half of the season. The Yankees went into the All-Star break with an MLB-best 64-28 record. Their 58 wins through 81 games was tied for 8th all-time.
In early June, all five of their starting pitchers ranked in the top 15 in ERA. The bats were getting a significant boost from guys like DH Matt Carpenter (15 home runs through 47 games) and C Jose Trevino, who turned out to be an All-Star this past year. The stars were aligning for New York to win their 28th World Series championship in franchise history.
The Yankees bolstered an already thriving roster with a few trade deadline additions. One of the first names they acquired was LF Andrew Benintendi, a name that was linked to the Blue Jays for several weeks, but never came to fruition due to his COVID-19 vaccination status. They also brought in RP Scott Effross from the Cubs, a young arm with several years of team control.
Their most notable move was trading for Oakland A's starting pitcher Frankie Montas, a name that fluttered around trade rumors for several months. In the same deal, they collected an established reliever in Lou Trivino, who was still under team control and will be until 2025.
Unfortunately, despite all of the "win now" moves, the Yankees came back down to reality in the second half of the season. Carpenter and Luis Severino got hurt, they dealt Jordan Montgomery (for some reason…he was having a career year), and the run production decreased heavily. They went 35-35 in the second half of the season, but due to their extraordinary first half, won the AL East.
What was very disappointing was the lack of production from their trade deadline adds. Montas was placed on the IL due to inflammation in his pitching shoulder. Before then, he was 1-3 with a 6.35 ERA. Although he recovered in time for the ALCS, he only pitched an inning as a reliever. Not the ideal scenario for one of the biggest trade deadline adds.
Benintendi was a solid piece after being acquired, but he suffered a right wrist injury in early September that kept him out of the rest of the season, including the playoffs. Trevino (1.66 ERA) and Effross (2.13 ERA) were nice options out of the bullpen down the stretch, but the latter unfortunately hurt his shoulder in late August. Effross returned in September, but did not pitch in the playoffs.
The Yankees won an entertaining ALDS series against the Cleveland Guardians, but they ultimately met their oh-so-frequent doom in the next round. For the third time in six seasons, the Yankees fell to the Astros in the ALCS, this time by way of a dominant four-game sweep.
Outside of Judge's productivity, 1B Anthony Rizzo matched his career high in homers (32), and also posted a solid 131 OPS+, but still left a lot to be desired at the plate with a .224 average. Rizzo was one of several regulars who had batting averages under .230; 3B Josh Donaldson, OF Aaron Hicks, DH Giancarlo Stanton, and pre-trade LF Joey Gallo all left Yankees fans wanting more of this "Bronx Bombers or bust" lineup.
Pitching-wise, it was another high-strikeout season for Gerrit Cole. Cole led the MLB in strikeouts for the second time in four seasons, and was also named to his fourth All-Star game in five seasons. An encouraging story for the Yankees was Nestor Cortes Jr. breaking onto the scene, posting career-bests in almost all categories. Cortes was 12-4 with a 2.44 ERA and a 9.3 K/9. He was named to his first All-Star game and finished 8th in Cy Young voting.
Off-season Moves…
The first item on the Yankees' checklist was really simple: eat crow on the last contract offer and sign Aaron Judge long-term.
Check. Despite reports that Arson Judge had agreed to a deal with the Giants, Aaron and the Yankees came to terms on a 9-year, $360 million deal. He was also named the 16th Captain of the Yankees, which any baseball fan should be able to agree is a very prestigious honor considering his predecessors that have donned the pinstripes.
With Judge back, the Yankees also re-signed Rizzo to a two-year, $40 million deal. As far as the free agents from last year's Yankees team go, those two were priorities A and B to bring back.
While bringing those two back were important, you really couldn't look at New York's roster and answer the question, "How did they get better?" Well, Cashman reached a little deeper in the Yankees' pockets and acquired one of the most significant names on the free agent market – Carlos Rodon.
Rodon signed a 6-year, $162 million deal with the Yankees, making an already good rotation dramatically better. 2021 and 2022 were good to Rodon; after fighting injuries and high ERAs for most of his career, Rodon has been an All-Star each of the last two seasons, and has also finished in the top six of the Cy Young voting. Last year, he was third in the MLB in strikeouts and posted a 2.88 ERA. With Rodon and Cole, other teams will have to get used to hearing that damn whistling noise in Yankee Stadium.
The Yankees lost multiple bullpen arms after the season; longtime Yanks such as Chad Green and Aroldis Chapman found new homes. Miguel Castro walked and they dealt Lucas Luetge to the Braves in exchange for a couple of minor league prospects. To mend that wound some, Michael King will be back after missing most of last year due to injury, and they reunited with Tommy Kahnle.
Many Yankees fans have shown their displeasure with the failure to move Hicks and/or Donaldson after disappointing seasons, but the question almost answers itself as to how they couldn't get many quality returns.
In their search for outfield depth, the Yankees signed both Willie Calhoun and Rafael Ortega to minor league deals. While they aren't All-Stars, the Yankees now have some experience waiting in AAA in case the need presents itself.
My take on New York's 2023 outlook…
It's time to be real about the Yankees. In 2022, Aaron Judge had a season we probably won't see again in many years, they had a historic start to the year, and they won the AL East. But what did it get them? Not even a 100-win season, and a playoff exit that showed everyone who owns the American League right now.
Don't get me wrong, New York is a clear contender for a championship this season. They're the defending division champs until they're dethroned. A rotation of Cole-Rodon-Cortes-Severino is a star-studded lineup with a ton of strikeouts. Their batting order features a plethora of talent that we've seen glimpses of before. I haven't even mentioned names like 2B Gleyber Torres or 2B/3B DJ LeMahieu yet – two established guys with All-Star potential.
However, you'll notice that as I listed the rotation in the previous paragraph, I only named four guys. That's because an issue that the Yankees seem to always fight is the reason why Frankie Montas is not mentioned as the fifth starter: injuries.
Montas is projected to miss at least the first month of the season with shoulder inflammation. And it's not just Montas. Severino hasn't made over 20 starts since 2018, and Rodon has an injury history too. The ceiling to this rotation is so high, but the floor becomes relatively low if injuries become a problem.
It's unsure as to who the center fielder or shortstop is, and both positions feature a battle of veterans vs. young talent. In center, it's a tough decision. Hicks is coming off one of the worst seasons of his career (.216 BA, .642 OPS, 90 wRC+). Bader was an offensive juggernaut in their playoff run last year, but he wasn't much better than Hicks was (.250 BA, .650 OPS, 86 wRC+ a year ago) during the regular season. Do they continue to give Hicks starter innings? Or do they see some truth in Bader's hot October?
At short, the Yankees honestly have a good problem here. While they did bring fan favorite Isiah Kiner-Falefa back, they have plenty of options behind him. Oswald Peraza, Oswaldo Cabrera, and Anthony Volpe are all young up-and-comers who the Yankees will likely give chances to this season. They rightfully should; Volpe is currently the 5th overall prospect in MLB Pipeline's Top 100, and in only 44 games last year, Cabrera logged innings in RF, LF, and all infield positions. That kid is a baller.
On paper, the Yankees have a great team. But as our own Brennan Delaney wrote in his article yesterday, the great thing about baseball is that it's not played on paper. When the Dodgers acquired Max Scherzer in 2021, how good did that make the Dodgers rotation with Kershaw, Buehler, and Urias? In 2019, the Astros had a rotation consisting of Verlander, Cole, and Greinke. Looks stellar on paper, right? Sure, but the 2021 Dodgers and the 2019 Astros have the same amount of rings as I do.
The Yankees are an elite team, and fans should look forward to the duels that they'll have with the Jays this season. Their success lies on the shoulders of their pitchers' durability, and for someone other than Judge to be impactful in the batting order. If those work out, the Yankees can easily repeat as AL East champs, and maybe even make it back to the World Series.
---