A disappointing weekend in Kansas City is capped off by limp bats and some "WTF, Charlie?" moments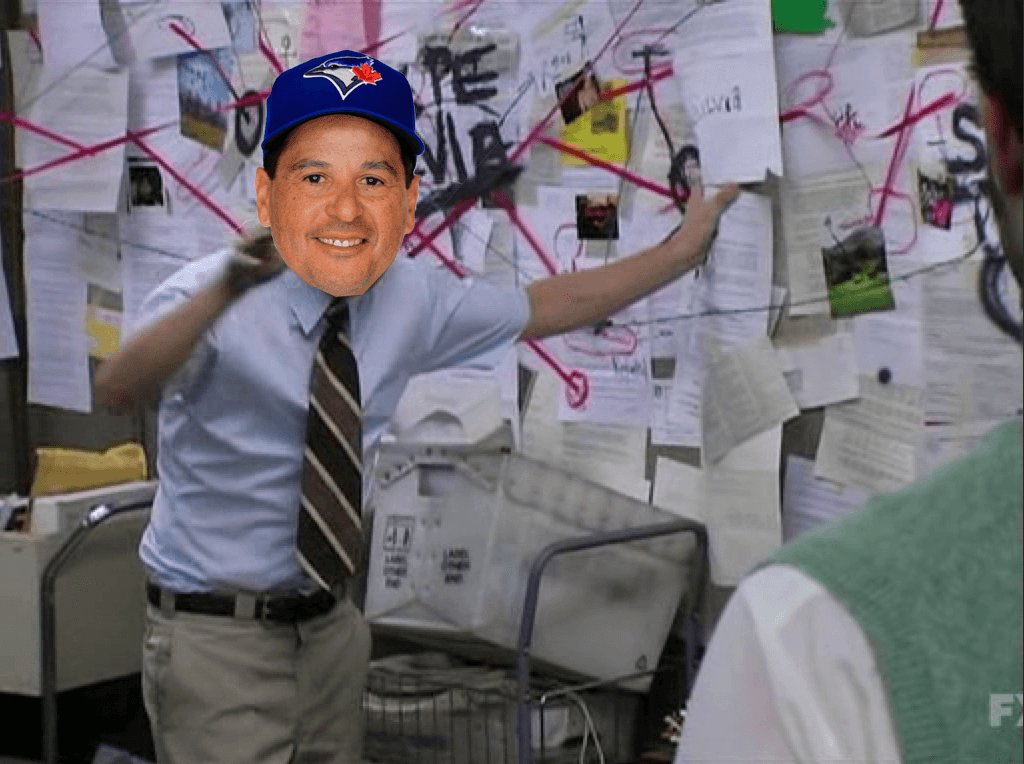 Yet again, the Blue Jays came out of an impressive series win against the Yankees and gave it all back by underperforming against a mediocre opponent. The Royals win the finale by a score of 2-0, the Blue Jays drop the series 3-1, and they now sit at 7-9 for the season.
Things worth mentioning…
Robbie Ray made his second start of the season and it was a really weird one. Despite walking six batters, Ray managed to walk the tightrope and not allow a single run over five innings of work. Out of 92 pitches thrown, he only generated 41 swings, and only 13 whiffs, which is pretty unusual for a strikeout guy like Ray. Even when he's walking a lot of guys, as he was today, Ray generally still gets more whiffs than that.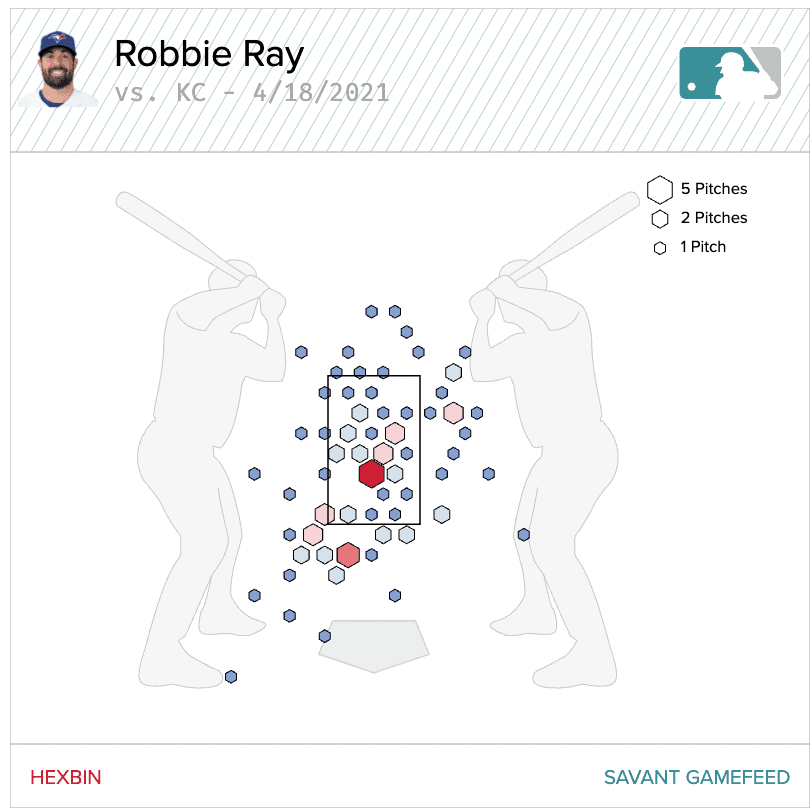 After Ray came out of the game, we got a big-time "what the fuck, Charlie?" moment. Tim Mayza came out and pitched a scoreless sixth, and then Montoyo opted to bring in T.J. Zeuch to face the middle of Kansas City's order in the seventh. Zeuch allowed a double on his first pitch and then allowed Sal Perez to smash a two-run bomb to give Kansas City a 2-0 lead. The frustration over this bullpen management goes back to yesterday's game when Montoyo opted to warm up David Phelps and bring in Rafael Dolis in what appeared to be a game that Steven Matz could have finished on his own. Matz had only thrown 82 pitches through six innings of sparkling work yesterday afternoon, so it was odd he wasn't kept in to finish it off. Ultimately, that might have resulted in Dolis not being available today in a key point that mattered.
Of course, you aren't going to win many games where you don't score a single run. The Blue Jays bats were limited to just a couple of hits, a single by Bo Bichette and a single by Joe Panik, on Sunday afternoon, so, as odd as Charlie's choices were, it was the bats who let the team down.
One performance, in particular, today that stood out was Randal Grichuk, who went 0-for-4 with four strikeouts. He did have a great play in the field and nobody else was hitting either so I don't really want to single him out, but Grichuk is now down to a .754 OPS after a very hot start to the season. This team badly needs George Springer and Teoscar Hernandez in its lineup.