A Fortnight on the Farm – Vol. 2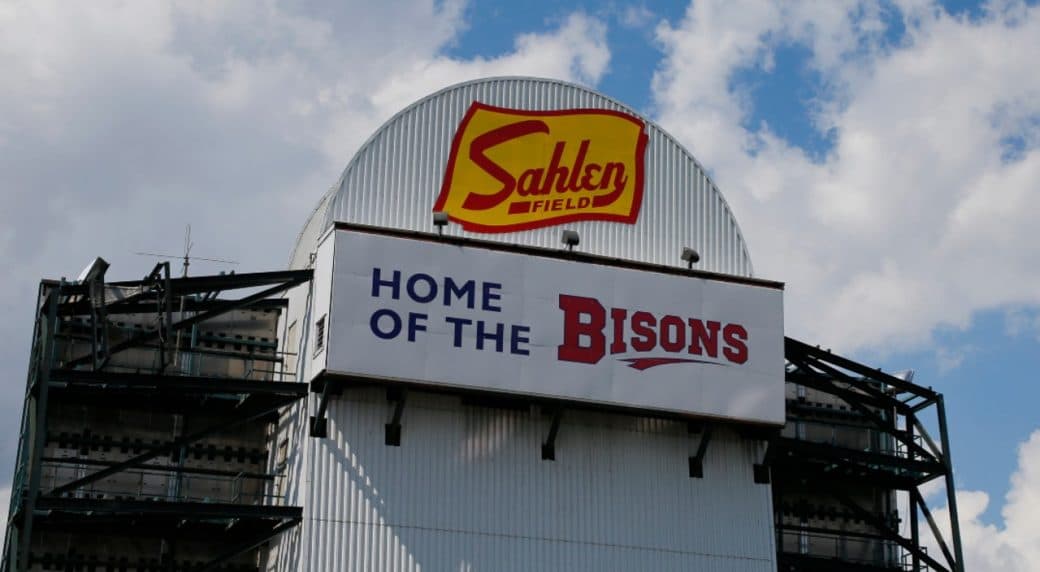 As expected, some threads are picking up on the farm as all the teams got in 11 or more games and we begin to see the storylines flesh out just a bit. You have lots of outlets to read about individual game performances so, as usual, I tend to look for trend lines insofar as that's possible, but my first observation will be about one game … because I have no choice.
Low-A Dunedin
As had been expected here and elsewhere, the Blue Jays' #2 pitching prospect and last year's first-round choice Brandon Barriera began his pro career with the D-Jays last week and, well, wow. He struck out six and walked one in 4 no-hit innings and all reports were that he was just as dominating as that stat line would suggest. There's a lot to be excited about with him.
Among the guys who've been here all along, I've got to mention Rafael Sánchez again. He's sporting a 1.52 ERA over five starts and he's walked just 3 while striking out 37. He's said to be working off of an average fastball that sits in the low 90's, and he's old for the level (23). There's no obvious reason to expect that the first wave of promotions will take him to Vancouver. Fellow Cuban Kendry Rojas (who's just 20) is also off to an impressive start with a 1.56 ERA and more than a strikeout per inning. Last year's fourth-round choice, Ryan Jennings, didn't receive heaps of praise on draft day but he's been starting here this year and showing well. He's also 23 and a college pick and would presumably be near the front of the line for promotion as long as this keeps up. Relievers worth your attention include Lazaro Estrada and Kevin Miranda, who are both pitching well and old enough to be likely promotions sometime in the first half of the season.
Offensively this squad started slow but a few guys seem to be gathering momentum. A couple at the top of the list are guys the prospect scouts never mention, which is not unusual with a one-month sample, but Angel Del Rosario (3b) and Glenn Santiago (1b/OF) deserve a hat tip for their nice OPS so far (.866 and .834 respectively). They're followed closely by top-20 SS prospect Manuel Beltre who seems to like hitting in the FSL. He's hitting .314 with a .829 OPS fueled by a .429 OBP. Last year's 7th-round pick, first baseman Peyton Williams is playing well, but not putting up eye-popping results. Top prospect Tucker Toman struggled through most of April but over his last eight games he's hitting .367 and a .500 OBP.
High-A Vancouver
As I mentioned above, there are a couple of names who might be setting themselves up for promotion, so too here we have a pair of older prospects (relative to their teammates) who have to be in this conversation – Chad Dallas (23) and Trenton Wallace (24). Dallas, the 4th round choice in 2021 hindered himself last year with far too many walks and inconsistency in addressing the issue. It's early but in three of his four outings so far he seems to have made real progress. In those three games, he recorded 15.2 IP, struck out 26 and walked just 3. That other start looked more like last year but he bares watching. Wallace Had the same issue after being promoted in mid-July last year. In his first five starts for the C's he walked 19 in 17.1 innings despite having not shown such difficulties before in his career. Then he just… fixed it. In his last 4 starts in 22, he threw 21.2 IP and walked only 7 (strikeouts were never an issue, over his professional career he's accumulated 108.1 IP and struck out 144 while allowing a stingy 58 hits.
The youngest pitcher here is another highly ranked prospect, Dahian Santos, who's having marginally more issues with control but overall getting good results and at 20, has plenty of time to polish. You'll likely also want to know about Adam Macko, who did fine work twice and got completely shellacked once so there's no way to spot a trend there. CJ Van Eyk got a rehab outing at Dunedin over the weekend and should join this rotation before I write about it again. In the bullpen, early on, the names to know are Connor Cooke, T.J. Brock, and Mason Fluharty. In seven appearances Cooke hasn't allowed a run and struck out 17 against 2 walks. Brock has 9.2 IP and has struck out 18 and generating buzz as a rising star. Fluharty Has one run allowed in 10.1 IP with 15 strikeouts.
The hitter that's elbowed his way into the spotlight is 1B/3B Riley Tirotta. In 2021 he had a very nice result (.818 OPS) in 30 games with the D-Jays after being selected in the 12th round of that summer's draft, but in 2022 he was simply awful and most folks, myself included, cooled out expectations. He didn't. So far this season he's hitting .340 and has a 1.011 OPS.  Second baseman Michael Turconi also hasn't been described as having a place on top prospect lists is off to a good start (.861 OPS) and last year's breakout hitter Devonte Brown is at .849 and OF Alan Roden has cooled a bit after a hot start. Rainer Núñez struggled through April, but this week he's hit .476 so maybe that's behind him. Gabby Martinez also started slow but over the last 55 at bats he's hitting .345.
Double-A New Hampshire
The guy you'd expect me to start off with here is #1 prospect Rickey Tiedemann but he's on the IL so we don't have much to update here. The surprising success story early on is Adam Kloffenstein. The 22-year-old Very Big Guy had been so disappointing since the Lost Year that he had slid right out of prospect discussions. Famously he could string together 2-4 quite nice innings but somewhere in the start, not always at the end, he would totally lose his location and get hammered. He kinda did that in his first start in 2023, Four walks in four innings involved in allowing four earned runs, very familiar stuff. But he's run off four starts since amounting to 21 IP allowing just three runs with a very atypical (for him) BB/K ratio of 6/26 so something is happening here. Top 10 prospect Sem Robberse seems to have accomplished the goal of adding a couple of tics to his fastball and the early results are an improved strikeout rate and a lower contact rate. Things seem to be going well. In the bullpen, there are guys to watch but with a tiny sample, notably recently activated Hagen Danner, but do watch ST invitee Jimmy Burnette who has 18 K (and 6 BB) in 9.2 IP.
OF/C Zach Britton is still on fire picking up what he left off in the AFL. He has a .491 OBP thanks to having walked 14 times in 12 games so far. Meanwhile, CF Stewart Berroa who'd been recognized as basically an org guy somehow has 15 walks in 22 games and a .900 OPS along with nine steals. I'm not sure what to make of this except to say "It's early." Also worth your notice is Damiano Palmegiani (3B/1B) who as a .430 OBP but is otherwise still seeking his groove (given his reputation last year as a power hitter). Orelvis Martinez? Um… still Orelvising.
Triple-A Buffalo
Most of what I could say about pitchers here would be about veterans who are not really within the description "prospects" and to be honest, not all that much of that is news I want to report anyway. I cannot neglect to mention top 5 prospect Yosver Zulueta who, disappointingly (to me at least) hasn't exploded out of the gates. He's only been really knocked around once in five starts but he's struggled with too many walks in every start since that beating. On the other hand, highly regarded Hayden Juenger has 5 walks and 28 strikeouts in 18.2 IP (10 appearances) which is just about what was expected.
The guy you want to hear about here is Addison Barger, of course, but he was struggling when he went on the IL in late April. Otto López has been mildly better this week but that's mostly because he was completely lost in April. The one guy from the prospect lists who's shining early is 1B/LF Spencer Horwitz who's leading the team with an .873 OPS (carried mostly by a .444 OBP). Tip your hat also to infielders Rafael Lantigua and Davis Schneider who had .865 and .798 respectively in the OPS column.
---