A Fortnight on the Farm – Vol. 3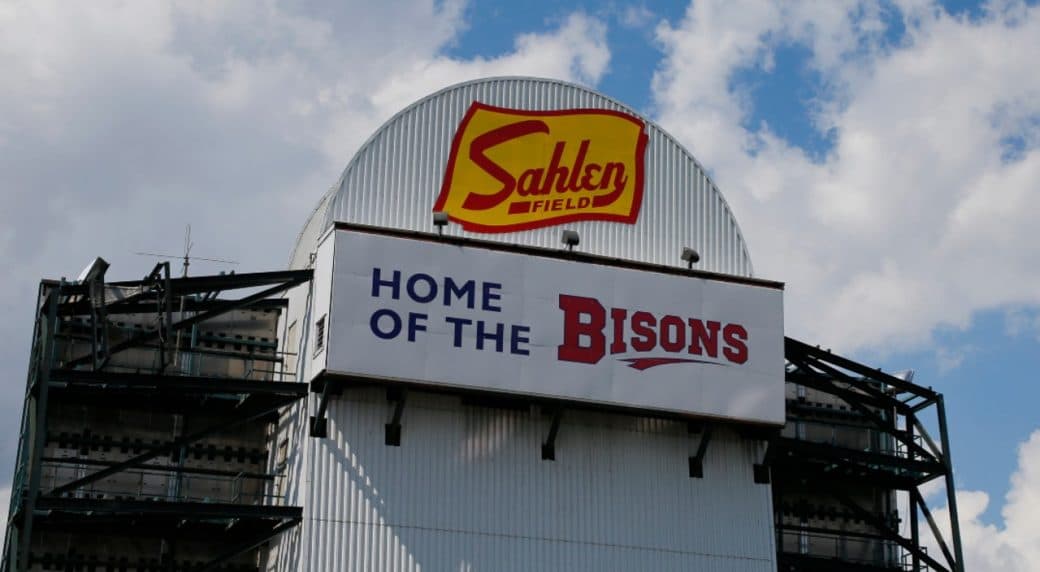 It occurred to me this week that in some sense I get away from the implications of the title of this column in the content.
One might assume that I'd mention how the team as a whole fared, or be tightly focused on the individual players who had a really good two-week stretch in isolation. That's not really what I've been doing, obviously.
Instead, I look at the purpose here as a review of the cumulative progress of the most interesting players. Listed prospect, former prospects who'd fallen off but are still known names, and "non-prospects" (as determined by top prospect reviews) who are elbowing their way into the discussion. It's also worth mentioning that if you read all my posts, then you probably find it tedious that I often explain all over again who, say, Kendry Rojas is when his name comes up. I've been trying to find a balance between "regular readers who already know these details" and "first-time reader who's literally never heard of TJ Brock before today."
This week, in addition to that, I want to briefly mention a few veterans who are pitching in Buffalo given the ongoing anxiety over Alek Manoah.
Triple-A Buffalo
The Bisons started the season with three veteran starters who might have been assumed to be front-line depth if the major league rotation had a need, two with significant major league experience and another who's at least a veteran coming off of a very good AAA season. It was a perfectly reasonable assumption, but so far it has failed spectacularly. Zach Thompson has the worst ERA on the team (not counting rehabbing Mitch White which… something is VERY wrong there but this column can only be so long) and it's broad spectrum failure. Too many baserunners, too many homers, and not nearly enough swing-and-miss to kind of capitalize. Drew Hutchinson has a two-run better ERA and….it still sucks. His problem is walks.  You can't award 29 free passes in 35 IP at any level. Casey Lawrence has a nice K/BB/IP ratio…and nothing else. Again, hits and homers are too high.
Ah! But what about Top 5 prospect Yosver Zulueta? Weeeeellll…. um, yeah, about that. I love the guy, was high on him basically from the day he signed. But something is quite wrong here. Twenty walks in 23.2 IP won't play. He lost his spot in the rotation but that hasn't helped so far. Hayden Juenger is struggling too. The one glimmer in the darkness (at least so far) is Bowden Francis who came off of the IL since my last writing and in two starts has seven innings of 2-hit shutout ball with one walk and 10 K. He hasn't pitched into the fifth yet (he was supposed to be basically going for a bulk relief model according to Scott Mitchell) but given the failure all around him, if they absolutely had to bring a starter to Toronto he's earning it. Meanwhile, Thomas Hatch is in a groove since May 9. Six appearances, 8 IP, 1 ER, 1 BB, 12 K.
There's a lot to say about the hitters on this team that's more positive. First things first, y'all – it's time we were all talking more about Rafael Lantigua. As far as I know, he's never appeared on any Top Prospect list of any length. I mean he was on my spreadsheet usually around #70 or so but that's not actual prospect territory, that's "kinda interesting guy" range. Most of his defensive reps have been at 2B but he's played everywhere but 1B and catcher. You're still waiting for the interesting part? Try this: as of this writing, he's slashing .326/.472/.533 with 38 walks against 26 strikeouts. That's a walk rate over twice what it was last season and a dramatically better strikeout rate. And he was never a bad hitter before, just not eye-catching. His career OPS is now at .771 and he has good speed too. Keep an eye out for him. Another guy who just keeps insisting on respect is Davis Schnieder. He did get some noise in the off-season after a big step up last season, when he got more than part-time at-bats for the first time and hit 16 homers in 383 at-bats. So far this season he has 11 homers in 145 at-bats, from one every 24 at-bats to one every 13.  He has played more 2B than anything but has reps at 3B and LF. He doesn't have the on-base skills of Lantigua but the boy has POP. I'm already closing on 700 words but I've got to respect Spencer Horwitz as well.  The lowest OPS he's ever had in pro ball was .843 and that was only because he was just okay in his post-promotion work in AAA last year. But his over-the-fence power, which was already marginal for a 1B, is really absent so far.
Double-A New Hampshire
Notwithstanding the injured Ricky Tiedemann, the top-rated prospect in this rotation is Sem Robersse so I'll start with him. We were told that the Jays had wanted him to build strength and velocity to boost his strikeout rate over the winter and that project seems to have gone well. He tripped a bit in two mid-April starts and in those his K-rate was way down, but April was a weather-affected month. Since then he's had five starts, in four of them the combined line was 22.2 IP, 13 H 8 ER, 5 BB and 23 K for a 3.18 ERA. Good, right? In the other, he gave up 6 ER in 3 IP. So his overall season results are really skewed by that one game, but consistency needs to be regained.
The best guy in the rotation so far is once highly regarded Adam Kloffenstein who is reclaiming his former status. He got knocked around on Sunday (for the first time since his first start) but his season ERA is still just 3.13, which is back to his 2019 range which is much better than his last two seasons. Even though he's still just 22, Rule 5 considerations would argue that he'll be moving up to AAA at some point soon.  Speaking of promotions, I'd guess few outside the organization saw Chad Dallas coming this year. In 12 IP over two starts since his promotion, he hasn't given up an earned run and he has 13 Ks with a crisp TWO walks. Why is that worth a mention? Because last year at Vancouver he was wildly inconsistent with control, walking an unacceptable 51 in 88 IP in 2022. This year, including his time in Vancouver, it's 14 in 38.2 IP and the K rate is up as well. It's just seven starts but it's a BIG jump in statistical performance. Tip your hat also to "non-prospect" Paxton Schultz who's doing well enough that if the Jays decide to cut bait on the older guys at AAA he could get his chance. At a minimum, he could be the second coming of Casey Lawrence. Out of the 'pen, Jimmy Burnette earned the move to AAA since I wrote, almost twice the strikeouts as IP and a 2.63 ERA will often do that. Hagen Danner is back from the IL and killing it (16 K in 9IP) and Luis Quinones as a full-time reliever has taken the expected lead in keeping runners off the bases. I'll say more about him next time because this is getting LONG.
Let's acknowledge the obvious, the first question is eternally "Has Orelvis Martinez sorted it out yet?" Well, MAYBE. At the end of play on May 9 he was hitting all of .089, and while he had four homers, that was in only SEVEN hits (79 AB). Since then, in 58 at-bats he has 17 hits (.293) and NINE more homers. Before this run his OPS was .435, since May 9 ended it's 1.207 and perhaps most impressively, twelve walks in 17 games. We've known all along he could crush it but his weakness has been chasing everything. if he's figured THAT out, buckle up. Another prospect here who's been accumulating a lot of questions is Leo Jimenez. Caution is necessary here as he's been streaky his whole career. But he's hitting .356 in May so …maybe? There's another guy here that used to be considered a top prospect. Seems like forever ago. I speak of 2B Miguel Hiraldo. In 2018-2019 he seemed to have something going on, but he got steadily worse the last couple of years and I, for one, and many others judging by the lists, considered him a flop. He's not setting the Eastern League on fire now, but he seems to have broken the slide so we'll see if he can sustain the progress. Also worth remembering, Damiano Palmegiani and Steward Berroa (another "non-prospect" that's doing better than he has previously but not "Wow!" numbers).
High-A Vancouver
There are several bullpen names to respect here that I just don't have space to expand on. Connor Cooke was great and got a promotion to AA on the 18th, a week later Mason Fluerty followed him. Both were dominant at this level. TJ Brock is living up to the buzz and I hope to take a closer look next time. Though he's very possibly going to be in AA before then. I may have to do a whole segment just on high-performing relievers at some point. Turning to starters, with Dallas having moved up the leader of the staff is little heralded, Trent Wallace. It's said that there's some question about him staying in the starter role long term, which is often the case for high-performing A-ball starters, but even so, doesn't mean that he won't make some noise in the upper levels in some role. Wallace you may remember had a short spell where his control escaped him last season after he moved up from Dunedin, but he fixed that and finished strong. So far this season he has an ERA of 2.10 and he has 44 K's in 34.1 IP over seven starts. The more highly praised starter here is young Dahian Santos (Wallace is 24, Santos is 20) whom, if you've been reading this column all along you've heard a lot about. His hits allowed are better than last year, the K rate is still quality but down from last year's ridiculous level, but the main thing is the walk rate is largely unchanged and it needs to get better.
Among hitters, kudos to Riley Tirrota (largely unmentioned in prospect discussions over the winter) on his promotion to AA. The 2021 12th-round pick is 24 but he absolutely forced the issue by hitting .303 with a .950 OPS before the promotion. Sticking with the "Who is this guy again?" list we find 2022 15th-rounder Michael Turconi. The 23-year-old second baseman has a .949 OPS in 24 games. Then there's OF Garrett Spain, about whom NO ONE was buzzing coming into the season. Remember I mentioned the long spreadsheet list? I had him way WAY down, maybe not in the top 100 (yes, I'm obsessive, what about it?). Not anymore. I'm not predicting the top 20 or anything but the 2021 15th-round choice went from being filler to sporting a .918 OPS so far this season. I'm frankly not sure what to make of that but sometimes it's a hot streak, sometimes it's a real development. 1B Rainer Nunez put himself on the prospect lists last year and he struggled through April, but he's found every bit of his groove in May. He's hitting .368 this month with a .971 OPS. His walk rate and strikeouts are improved, but his power stroke is lagging some so far. On this team are three of last year's choices, round 2, 2A, and 3. SS Josh Kasevich is the highest of the three, coming in with the report that he was a defensive wizard with a light bat. It's true that he seriously lacks pop but he's hitting .319 so far with a .399 OBP. Behind him is 3B/2B Cade Doughty who was kind of the opposite in the evaluations. both of them were generally ranked top 20 but Doughty's game is somewhat more power oriented. The strikeouts are too high right now.
Finally, there's OF Alan Roden who was considerably further down the prospect lists. But he's outperforming both infielders, with more walks than strikeouts for a .4438 OPS and a .912 OPS. I'm suspecting that if this continues he'll be in AA by mid-season and as a LH hitter, that might add some HR power to his line.
Low-A Dunedin
Here I'll limit myself to just a few names. Cuban Kendry Rojas is just 20 but all indicators point to a promotion by mid-season. He's sporting 37 K against 9 walks and has a 2.08 ERA. The "big name" is Brandon Barriera of course but in four appearances he hasn't hit his groove yet. The third name is reliever Lazaro Estrada who's old for the level and needs to be challenged but in the meantime, he's staying focused and doing the work. In 21.1 IP he's running a 28/5 K/BB ratio.
Another hitter from the 2022 draft, big 1B Payton Williams (7th round) is kinda carrying the offence right now with his .842 OPS. You could kinda maybe see glimpses of Rowdy Telez here if he develops on course. SS Manuel Beltre suffered through a 2/20 skid recently but he had a good weekend, apart from that slump he's hitting .338 on the year.
Did I intend to drop almost 40 names this week? Not really. But as I noted, I'm obsessive.
---
Recent articles from Tammy Rainey