A Fortnight on the Farm, Vol. 6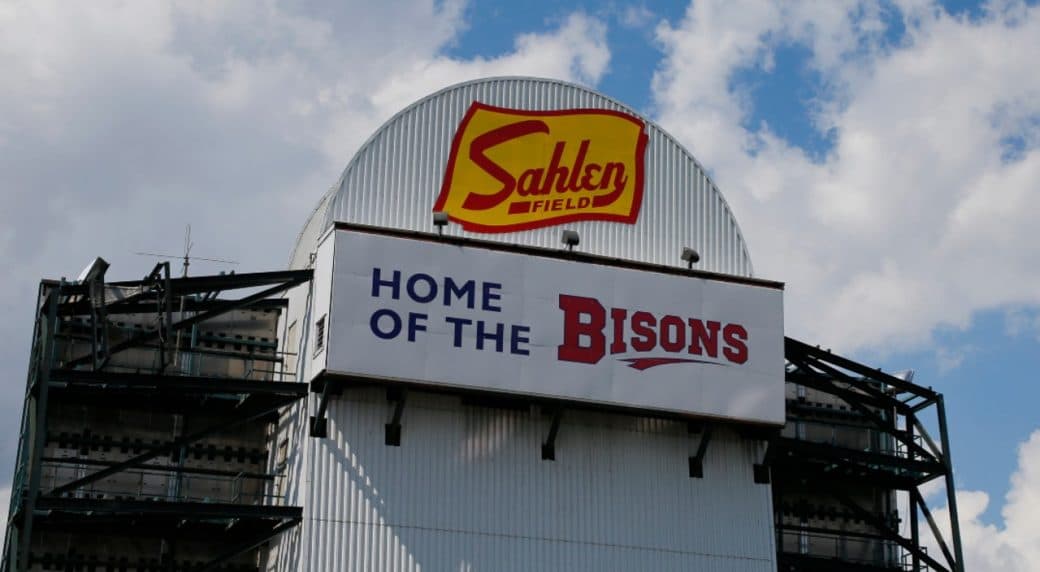 With both the big league squad and all the full-season minor league teams beyond the halfway point and everyone in the midst of the All-Star Break, it seems like a good time to break the format a bit and revisit the
Aggregate Top Prospect list
and see how the ranked players are fairing, after which I'll note some unranked (at the time) players who are drawing notice.
1. Ricky Tiedemann – The team's plan to manage his innings was somewhat helped but may ultimately be harmed by Tiedemann's extended stint in the IL. He hasn't thrown an inning in a game that counts (or otherwise as far as we've been told) since May 4 and Word comes via Shi Davidi just this week that the 20-year-old likely is on track to return to game action around the first of August. That would mean he wouldn't even match last year's inning total.
2. Brandon Barriera – Four appearances in May, now approaching seven weeks on the IL. Like Tiedemann, there's not much news along the way which is typical, but Davidi's piece mentions a similar 2-3 week expectation for his return. That would give him time for about 7 starts by the end of the season.
3. Yosver Zulueta – if you're a regular reader you know what I'm going to say: Dude has GOT to figure out how to stay in or around the zone. Really, there's nothing else to add. Reportedly it's a mechanical issue. He can't advance without it.
4. Orelvis Martinez – As late in the season as May 9, you couldn't put too much energy into arguing if someone told you they were thinking "bust" – no one is whispering about THAT anymore. Since then he's slashed .322/.447/.651/1.098 in 179 plate appearances. I imagine he's recovered all of his lost status and then some. It's not impossible he could end up at #1 in the off-season if this continues. Shi suggests that he's on the cusp of promotion to Buffalo, where eyes will be not just on his at-bats but his defence at 3B.
5. Addison Barger – Got off to the worst start of his career, then went on the IL at the end of April and lost over seven weeks before he got back to Buffalo. Afterward, it took a bit to get some momentum going but in his last 8 games, he has an .800 OPS so he may have a foundation for a bounce-back second half. If Orelvis moves up, look for the two of them to rotate between SS and 3B.
6. Tucker Toman – Went through the first couple of months of the season floating around an OPS of .700, then had a nice heater through most of June putting up an .819 OPS over 21 games but has slumped since. No one close to the action is disappointed though.
7. Sem Robersse – Still just 21, despite closing in on 300 professional innings, the team seems satisfied with his progress. He was told to build more strength in the offseason to boost his velocity and he has, but that in turn means other adjustments are necessary. In terms of outcomes in the boxscore, it's been mixed but his status seems not to have dimmed.
8. Adam Macko – Pretty disappointing in almost every way. It's a good thing Swanson has been invaluable because the major accomplishment here is staying off of the IL. He needed to bring his walk rate down, and he has (4.7/9 down to 3.7/9) but at the same time, his K rate dropped as well (14.1/9 down to 9.6/9). He'll drop significantly on every list.
9. Dahian Santos – Has marginally improved in most categories, but he needed to improve his walk rate and hasn't yet, and his strikeout rate is down a bit. Still very young and probably not likely to move either up or down a great deal.
10. Hayden Juenger – Definitely a discouraging experience that will hurt his status as a prospect. There are good stretches mixed in with runs like his mid-June streak of giving up runs in six consecutive outings.
11. Cade Doughty – Let's do the "arbitrary" endpoint thing again (it's not really arbitrary, it's always from some event – such as returning from an injury – or it's from a high/low point in the season). Doughty hit his low point on May 26 when his BA hit .189, since then he's slashing .297/.343/.477/.820 which is closer to what we might have expected after his debut season in Dunedin last year. Not a breakout but no lost status either.
12. Josh Kasavich – On the IL since June 25, he's been basically as advertised, strong glove and power-free bat. It's not just homers, he only has five doubles in 189 at-bats. A lot of (potential) good came out of last year's draft but I might never not be mystified how they thought this guy was a second-round talent. When your ceiling is, say, John McDonald, you don't go in the 2nd round.
13. Gabriel Martinez -It's been a frustrating season for him and it will no doubt hurt his standing unless he gets back on track, but he was so promising the last couple of years that there's more reason to think he'll sort it out than to think he won't.
14. Otto Lopez – After proving skeptics wrong his entire career, Lopez is slogging through what has largely been a lost season where he's been worse by every (offensive) measure. He's been better since early May than his overall line but better isn't good. Expect him to drop down the lists until (unless) he establishes himself again. Worse, from his point of view, if your parcelling infield at-bats between Martinez, Barger, upstart Davis Schneider, Spencer Horwitz, and Lopez – odds are Otto is going to spend a lot of time in the outfield where the bat, even when he's going well, doesn't play as much. It's a strong possibility he's in some trade this month (speaking here of something similar to the Merrifield deal last year).
15. Leo Jimenez – In the shadow of Orelvis, here's another guy who has rebuilt a lot of lost status this summer. He too started slow (but not nearly as bad as Martinez) but since May 1 his line is .306/.378/.497/.875 which approaches the 2021 OPS that put him on the map – but THAT line was dominated by an insane OBP carrying underwhelming power. Not anymore. Guessing he'll be back in the top 10 on most lists coming up. He's making a sound case for moving up to AAA, especially as '24 is his last option year, but if/when Orelvis moves up the IF at-bats are too scary to have so many prospects in the AAA infield.
16. Dasan Brown – His history is somewhat the opposite of Martinez above, he made great strides last year but had previously provoked a lot of questions about his offensive output. So when he fell back this year it was more worrisome because we'd seen it before. By the end of the first game in June his BA was down to .192 with a .502 OPS – BUT since then he's hitting .314/.381/.500 in 102 at bats. If this holds up the slow start can be overlooked. Also, he has 22 steals and more times on base equals more opportunities in theory but he's only had seven of those since his bat turned around.
17. Adrian Pinto – Having a year similar to Leo Jimenez a few years back in which his stats are carried by a mildly ridiculous walk total (22 in 28 games). But this isn't an outlier, he's had a great eye his whole career – but he's still not making as much contact as you want from a low-power, high-speed guy.
18. Emanuel Bonilla – Took a few games to get going but seems to be in a groove with the bat since. Tiny samples in the DSL hold only a minuscule bit of info but a .750 OPS in your first 100 professional PAs ain't nothing.
19. Manuel Beltre -Started off really hot, got hurt, and came back ice cold for a bit which normalized the initial hot streak. His current slash lines are a fair representation of his season overall. Competent, but more is expected.
20. Spencer Horwitz – When he came up to Toronto he was hitting .300 with a .421 OBP but, as expected, unremarkable power. Since coming back here he's hitting .238 in 42 at-bats. I'm sure that's basically a slump but if he can't figure out the power stroke the best they can hope for is sliding him into a minor trade.
21. Hagen Danner – Struggled a bit when he was promoted to Buffalo at the end of May, but in his last nine appearances, all but one were encouraging. Over this period he has a 2.77 ERA even with the rough outing. Still, a good chance he gets major league innings at some point, depending on everyone's health.
22. Alex De Jesus -I've noted quite a bit that Orelvis Martinez had a complete reversal of results beginning on May 10. Still, the guy who might be the second hottest hitter in the system has a similarly dramatic change of direction and around a similar time. On May 14 he was slashing .175/.252/.351, and since that time it's .313/.406/.592/.998 which, given his work in the Dodgers system, is quite probably for real. He's as close to getting a promotion as anyone on this list. I'd be pretty surprised if he doesn't move up in parallel with Martinez.
23. Adrian Hernandez – All the buzz has evaporated here. Being pushed out of AAA due to depth, he's basically floundered at AA. largely due to his control having left him. He has struck out and also walked 27 in 32.2 IP. That said, the ERA has gotten much better in the last six weeks or so, but not the control. You won't find him on any mid-season lists.
24. Alejandro Melean – Struggled through May, particularly with control, and spent all of June on the IL. it's difficult to draw any conclusions.
25. Rainer Nunez – Returned to Vancouver for the first couple of months, he kept doing more or less what he did last year, but after his promotion to AA at the end of May, he was pretty lost for the first three weeks or so, and he seems to have pulled out of that in terms of contact. Still no power and no walks, but it's not unusual to have an uncertain transition to AA.
26. CJ Van Eck – This wasn't supposed to be a high-performance year, in that he's coming back from Tommy John surgery. But even on that scale, two appearances in May, then sidelined for another four weeks before his third appearance and now more than a month since that one. This isn't how they drew it up.
27. Estevan Machado – Looking very much like another Kevin Vicuna… never gonna figure out the hitting.
28. Davis Schneider – He snuck into the lower ranks of this list with 16 HR in 383 at-bats last year over three levels combined. As of the break, he has 16 this year, in 251 at-bats in AAA. He has, also, a much better walk rate and a better K rate and he demands to be taken seriously. It's worth asking if he wouldn't be a better addition to the Toronto bench than a lot of guys who'll get discussed in trades this month. Plays 2B too. Counterpoint: despite being a RH hitter he's struggled badly against LH pitching which would possibly answer the foregoing question.
29. Bowden Francis – Buzz in the spring was that adjustments refined in winter ball had the potential to change his trajectory and so far, that's bourn out. He's held his own in the majors which is more important than his 15 IP in Buffalo. But this isn't an outlier, before he was horrible in Buffalo for most of the year in 2022 (July and August excepted) he was getting good results in his two previous seasons.
30. Chad Dallas – Came into the season with the task of improving his control, and he did so more over 5 starts at Vancouver and earned a promotion to AA. And while the rates are a bit more modest mostly thanks to an occasional clunker, on the whole, he's certainly improved his stock. So, speculation: Jimenez and the new first-rounder Arjun Nimmala are likely to be in the top 10 of new lists and Juenger will drop a bit while Macko will be down a good bit. the 12 to 20 range doesn't have big movers other than Jimenez and will maybe shuffle some (Brown up a bit? maybe Lopez down some?) and will largely be the same. De Jesus will move into the teens, Schneider will push for the top 20, Dallas will climb, Machado probably falls out of this group, and likely Hernandez too. Van Eck? Melean? Depends on who's earned a spot on the list who wasn't there in the spring. So let's briefly mention those: In New Hampshire, Adam Kloffenstien has made a good case, Connor Cooke has turned heads but it's hard to break the list as a reliever, and Damiano Palmegiani has been good and consistent. The VanC's have been stacked and another player Davidi predicted an impending promotion for is LF Alan Roden who I think has a shot at the top 30, and while he didn't mention RF Garrett Spain I suspect he might be on the same plane. Then there's second baseman Michael Turconi has out-hit both of them and is already 24 so even though he may not make the top 30 he's probably in AA very soon also. Likewise, Steward Berroa won't be on a top 30 list but may move up to AAA, particularly if these other promotions happen. Finally, Dunedin has at least a couple of pitchers with a shot. The more well-regarded is SP Kendry Rojas who might sneak onto the lists, and the older more experienced guy is RP Lazaro Estrada who honestly I thought would move up a month ago or more. They will also have to provide some players to Vancouver if they do lose three key hitters to AA. My guess is Ryan McCarthy (an infielder signed as an undrafted free agent last year) will move up as well as the newly arrived Jeffry Wehler. WHO? The 24-year-old infielder was signed out of the Indy League five weeks ago and has been absolutely pounding Florida State League pitching ever since. Could be a fluke, or he could be too good for this level. He's old enough to be challenged. He'll be a fun sleeper story for a while at least. Back to the normal format next time. By then we should know how many of these promotion predictions came to pass.
---
Recent articles from Tammy Rainey