A Fortnight on the Farm, Vol. 9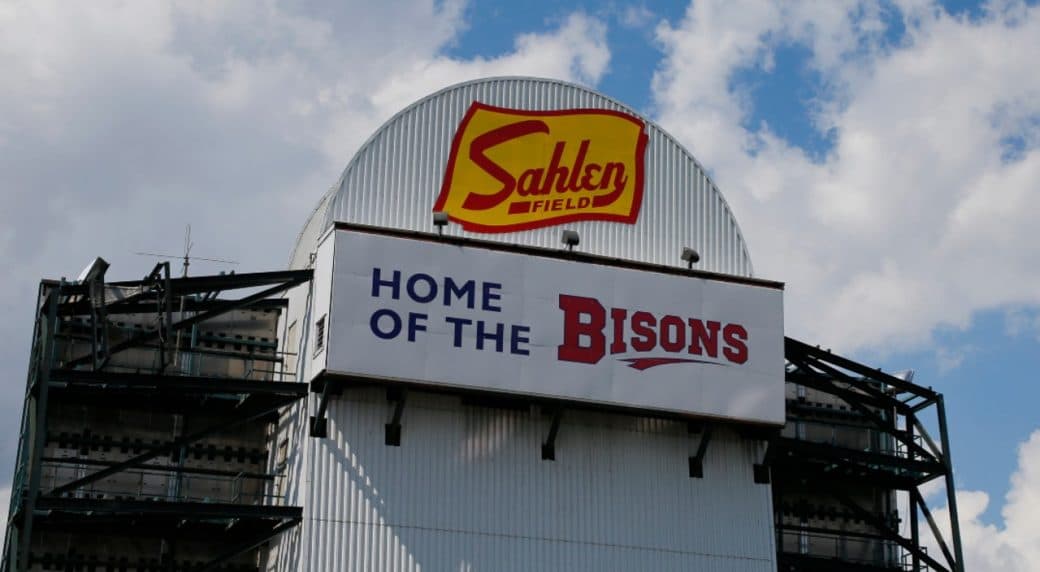 Buffalo has four weeks, New Hampshire has three, and the A-Ball teams have two, though Vancouver is set for the post-season so they'll have unfinished business. Short season teams wrapped up last Tuesday.
Likely all the significant earned promotions are almost done. But there will be a few who just need to keep building innings and can credibly handle moving to the team that's still playing. I have a hunch Chad Dallas will at least get a cup of coffee in AAA. Maybe Leo Jimenez.
All to say that we have most of the data we're going to have on where these guys are, insofar as "data" mostly consists of looking at statistical trends. As noted before, you can't REALLY scout stats but sometimes you can think about trends and identify someone doing particularly good, or badly.
Triple-A Buffalo
It's difficult to get you excited about this pitching staff. Yosver Zulueta has been reassigned to the complex team (where he didn't pitch) for two weeks for reasons unknown, Jimmy Robbins went completely off the rails after being promoted and was placed on the development list, a lot of the pitchers here are veteran journeymen and so forth. I suppose I can note that Hayden Juenger is having a nice August after a previously difficult season. Sample size caveats apply. Swingman Andrew Bash has been pressed into the rotation, first as a sort of opener, and building up to now 4 innings in each of his last two starts and has done surprisingly well. Can't tell you to get excited but might as well take notice.
We're going to have to talk about the AAA offensive environment. I can't find a lot of discussion of why, other than the introduction of the ABS system, but fully 20 players in the International League have a .900 or better OPS. That's not normal. If you filter for 100 ABs the list grows to 57. So while there's a lot of Bisons to talk about here, note that all this is within that crazy context. For example, both Ernie Clement and Nathan Lukes are sporting an OPS over .900 and while, you know, good on them, it's a frame for what we think these other guys have accomplished.
The biggest name is Orelvis Martinez and in it's own way, the most clear-cut case because you can get a lot of reporting on how he's progressing on the tangible things that indicate real success and not just the environment. If you combine all his stats across both AA and AAA since May 10 you have a very good line of .286/.394/.562/.955 over 276 AB. In AAA at bats only, his OPS is .872 and climbing steadily. Addison Barger found his stroke since July 1 (after his first half was interrupted by an extensive IL stay), but especially in August for which he has a .930 OPS.
Spencer Horwitz has been absolutely insane since July 1, hitting .400/.500/.658/1.158 and all of these are legit prospects. Then there's Tanner Morris. An infielder largely seen as a "tweener" his whole career, he's suddenly barging into the spotlight. The 25 year old 3B/2B has not played in a game and failed to reach base since June 29 (in a game where he only had one at bat). Since that game he's hit .376/.486/.547/1.033 (overall on the season his OPS is .816) and frankly I'm not sure what to do with that.
Double-A New Hampshire
No place to start here like the top. After missing 11 weeks with injury, and another two on rehab, #1 prospect Ricky Tiedemann has made three appearances (each on a strict pitch limit) since his return and the rust (one presumes and hopes that's all it is) is in evidence. A combined six innings have yielded 10 hits and seven earned runs, but also nine strikeouts. There's time for four more turns before their season ends, hopefully it's time to get some polish back by then.
The second highest ranked pitching prospect here is Chad Dallas. Cheese, as he's called, was having his best month as a pro with a 1.96 ERA with 27 strikeouts and just four walks in 23 innings over four starts. But… Saturday night happened. Twelve hits and seven runs in 4.2 innings will kinda spoil the line. Still, five total walks in 27.2 IP on the month still indicates progress on his biggest challenge. After the Hicks trade, the organization promoted Michael Dominguez and Abdiel Mendoza. Both have done fine work, almost identical in fact, in four turns each.
When MLB Pipeline's mid-season update ranked the Jays' 2022 3rd rounder Alan Roden at #7 I was pretty shocked.  Sure he was having a breakout year but that seemed bold. Yet as it was going to press he was promoted to AA and has spent the past six weeks proving his case. He has a .988 OPS so far for August and not only does he have steadily improving power, a great batting eye and At least acceptable corner outfield defense, he's also stolen 19 bases in 23 tries. Seems legit.
In his healthiest season, Leo Jimenez has now passed his previous career high in games played and his pace at the plate has slowed a bit, but that's a step from "quite good" to "fine" not something to ding him for. I'm obliged to mention Miguel Hiraldo for the second time this season (no one is more shocked than I) as he has been ridiculously hot in August hitting .354/.432/.707/1.139 on the month. The squat switch hitter would have more value if he had a defensive position though.
Here's someone else I had kinda given up on: OF Will Robertson. When he was drafted in the 4th round in 2019 I immediately developed a soft spot for him based almost entirely on the fact that he shared a name with a local high school star that once seemed to be going places. But this Robertson has been, for the most part, entirely ordinary. Not BAD, but also not remarkable. Maybe he still is. But still, somethings going on right now. Since July 1 he's hitting .304/.356/.533/.889 which is unlike any previous run. Still, he strikes out quite a lot.
High-A Vancouver
With various promotions and some lingering injuries, as well as a few inconsistent performances, there's really not a lot to say about the current VanC's pitching staff. The ranked prospect here (who's not on the IL) is Adam Macko. He bounced back from his worst start since April to throw five shutout innings last Tuesday with 11 strikeouts. Beyond him, I'll keep the spotlight on last year's 11th round selection Pat Gallagher. I mentioned a month or so ago that when the Canadians had to let go of a couple of guys to fill the AA rotation that Gallagher was deserving of being moved up to replace one of them. He's only had three turns in Vancouver but there's no sign that he lost any momentum. Except he is hurt now and on the IL. Devereaux Harrison got knocked around on the 17th but he still has a tidy 3.14 ERA since moving into the rotation.
This offense has been humming all year, even as individual hitters come and go. The current hot hand is 1B Payton Williams. Since coming back from rehab at the start of the month he's hitting .310/.379/.552 and drawn six of his nine walks this season at this level. Another name deserving a shoutout is unheralded utilityman Ryan McCarthy who came up from Dunedin in mid-July and has been hitting even better than he did in Florida. He has an OPS of .855 in August and while he's on no one's prospect list, a team this good needs those "keep the line moving" guys.
Low-A Dunedin
Even I feel like this bit is getting repetitive. Stop me if you've heard this before, Lazaro Estrada is good. I mentioned on Twitter my bewilderment that he hadn't been promoted months ago and someone speculated maybe there was a visa issue getting into Canada. I don't know but at this point I'd let the 24 year old close out in AA before I'd let him keep dominating the same guys in Florida. In seven starts since moving back into the rotation he has a 1.95 ERA.
Another song I've sung before: fellow Cuban Kendry Rojas – also good. But at 20, it's not such a question why he's still here. He had a mid-summer slump but over his last three outings he has recovered nicely with a 1.88 ERA over a combined 14.1 IP. Speaking of "why is he still here?" rehabbing CJ Van Eck has appeared three times since he got back here and pitched quite well in two of them. He's due for another turn early in the week and given the incoming rain that will probably cancel some D-Jay games Tuesday and maybe Wednesday, I have a hunch they should just go ahead and fly Van Eck out to Vancouver.
Small sample size caveats engage but…y'all been seeing this year's sixth round pick Jace Bohrofen? I mean, yeah, 19 games and 59 at bats but dude is out of his mind to start his pro-career. Six homers in those 59 AB, 17 walks in those 19 games, leading to an eye-popping 1.159 OPS. I hope he at least gets to ride along when the Canadians sail into the playoffs. Fellow draftee Brennan Orf has been making a ton of contact but you can tell the eye is there because of 29 walks in 24 games, which looks a lot like what Alan Roden did in his pro-deput last summer.
Still waiting to see if Arjun Nimnala and Fernando Perez will cross over from the Complex. I would have expected it by now. That's all I've got for this week.
---
Recent articles from Tammy Rainey