A Fortnight on the Farm: Volume Two
As is the nature of such things, players get hot, and they get cold, they have a horrendous game or a magnificent one, but even as we know one or two games do not a trend make, even a couple of weeks can create an intriguing illusion which can fade just as quickly.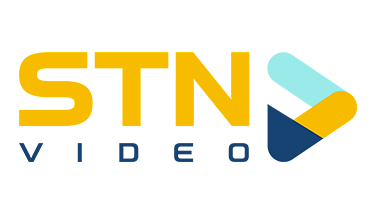 So I'm looking for trends over the last two weeks, grooves having been found (or lost) but also letting this be informed by the ongoing accumulation of a larger sample where appropriate (this is inescapable for pitchers where samples are still tiny). You'll see why as we go along.
Dunedin Blue Jays
As I mentioned, it's my custom to reverse order each time so I'm starting at the bottom this time. The temptation here, and for all these teams, will be to report on the top prospects first and who am I to resist temptation? The most highly touted player on this roster is unquestionably SS Orelvis Martinez. When last we checked, the Top 100 (per Pipeline and others) prospect was off to a slow but not embarrassing start, sporting an OPS of .705 13 strikeouts in 12 games.
Over the last two weeks, he's seemingly started to heat up. He's hit .304 with an OPS of .838 so… groove found? Stay tuned. The other prospect here that's in the Jays Top 10 is Miguel Hiraldo. He had an OPS of .720 at least report and it's .737 overall now over the last two weeks but maybe the interesting thing here is, say what you will about the weakness of batting average as a stat worth analyzing, two relatively young Dominicans who run off a couple of weeks hitting around .300 is not nothing.
We can't move on without sparing a thought for a couple of other hot hitters who might push their name into some top 30 lists if they keep this up: 2B Addison Barger and catcher Zach Britton. The former was a 6th round pick in 2018  that got some praise on draft day as a sleeper, but right now he's wide awake. There's really no point in splitting up his short season so far, he has been hitting from the jump. But he took his game to another level Friday night when he went 5 for 5, hit for the cycle, homered twice and drove in seven. On the strength of that his slash lines over the last two weeks are .355/.408/.711 (should I be suing plurals  in this sentence? Anyway…) I suspect you'll be hearing more of his name in the future. Britton was their fifth and last pick in the 2020 draft. He's cooled a bit since we last looked in, but he's walked 21 times in 20 games which is a great skill to have in the low minors.
As I referenced last time, early-season pitching samples are so small that they are especially vulnerable to skewed ERAs so I'm leaning pretty hard on xFIP to level that out so (not that this is completely immune to SSS either). Still, by either measure Roither Hernandez, often cited as having ability but not really putting together particularly interesting stats until now, is having himself a start. Among the team leaders in IP, his ERA is a crisp 1.76 and the xFIP is a similarly tidy 2.53, as you might expect given a 13.5 K/9 and 1.8 BB/9. Maybe he's beginning to capitalize on that talent we were told about. You might be wondering about the unconventional heritage boys. Both Sem Robersse (Netherlands) and Rafael Ohashi (Brazil) have inflated ERAs, a product of too many walks, but both have pitched better overall than those would make you think, piling up strikeouts (good!) and walks(ugly). Still looking to find a rhythm and consistency.
Vancouver Canadians
Offensively, the C's roster doesn't feature any prominent prospect names. The one guy on all the top 30 lists – Will Robertson – has spent most of the season on the IL, but there are some guys trying to put their name on more radars. Thing is, it's still basically the same four guys I mentioned last time. Of the four, CF Cameron Eden has slacked off some due to a one-for-seventeen slump this week, and catcher Ryan Gold is down a bit as well,  thanks to an ongoing 2 for 20 slump that's seen him go hitless in five of his last six starts. Meanwhile, LF Tanner Kirwer and 1B Spencer Horwitz continue to carry a big part of the offense, the latter with a noticeable 27 walks in 22 games started for an eye-popping .521 OBP.
The pitching has hit a rough patch in an unexpected spot. Highly regarded youngster Adam Kloffenstein came out smoking, giving up but one earned run in 12.2 IP over three outings. In two turns sense he's accumulated 4.2 IP and …brace yourselves… !13! earned runs. In other quarters the picture is brighter. When ordered by ERA 13 of the 19 active pitchers who've thrown for the VanC's have an ERA of 3.00 or less. No one, probably, has been more striking than newly acquired (from the Brewers) Paxton Schultz. A 14th rounder in the 2019 draft, he's been nothing but aces for Vancouver. The righty is sporting a 27-4 K/BB ratio in 20 IP (2.25 ERA).
Another unexpected success story is Nick "Just going through a" Fraze. Another 2019 draftee, 22nd round, He has 24 strikeouts in 23 IP and only 3 walks, on his way to a 1.57 ERA. Highly regarded CJ Van Eck continues to run hot and cold, but it will take him some time to erase the effects of his first appearance (4 ER in less than an inning) on his stat line. Still, 2 of his 3 starts since were impressive. The other pitcher I'll likely come back to regularly is closer Hagen Danner, whom the stat sheets continue to hilariously list as a catcher. Having shed the gear after failing to stay on the right side of the Mendoza Line over 500+ at-bats, the one-time two-way star is looking to make his way to the majors via the mound. It's a tiny sample so far but they might be onto something here.
New Hampshire Fisher Cats
It's just 16 games still, but the whispers are no doubt already circulating – at what point do we decide Gabby Moreno is too good of a hitter for this league? A month into the season the catcher is still hitting .400 with an 1.105 OPS and the 21-year-old has failed to reach base in only one game this season. The other guy writing his own headlines here is infielder Otto Lopez, who's run off a 17 game hitting streak and accumulated 10 doubles already. You can't discuss this team without checking in on the hitters ranked 2nd and 3rd in the organization. Last we looked, Austin Martin was just getting his feet under him, hitting .222 with a .697 OPS, since then he's slashing .313/.405/.375/.780 – a nice step up but the power isn't there yet. As for Jordan Groshans, he sat with lower-body soreness for, save for one start, almost two weeks. He's only been back for two games so what am I supposed to say about that?
The staff here is in a weird spot. Ace and top 5 prospect Simeon Woods Richardson is playing with Team USA right now, familiar face Elvis Luciano is sidelined with an undisclosed injury, and seeming breakout starter Kyle Johnston seems like he might largely be a mirage. While he has a 1.47 ERA, the xFIP is a less impressive 5.11. How did that happen? Nine strikeout and nine walks in 18.1 innings pitched. The real story here is lefty Zach Logue. On Saturday he absolutely mowed through the Somerset patriots, striking out 12 in 6 IP without a walk. But this was no fluke, on the season he's K'd 39 against only 3 walks in 27.1 IP. There's roster crowding in the AAA rotation but at some point, they'll need to find a way to challenge him there.
Buffalo-Trenton ThunderBisons
It's really the veterans driving the underwhelming offense here. Longtime major leaguers Christian Colon and Juan Graterol, both 32, are on fire but not prospects. There's a steep drop from them to the two top 30 prospects here, Riley Adams (.798 OPS) and Kevin Smith (.810) – but the latter is showing some spark with five homers and 16 RBI, 4/10 of those since the last report.
On the mound, in the absence of Alek Manoah the rotation is in flux. Nate Pearson continues to swing through on again-off again inconsistency, albeit his xFIP is a not ugly 3.36 but it's clear the team wants a string of consistent performance. For that, though, look no further than obscure free agent signing Connor Overton who just keeps putting up outs. In seven appearances, three of them spot starts, he's allowed an opponent to score in only one.
Meanwhile, he's struck out 21 and walked but three in 19 IP. Pretty nice start for a guy we never heard of before. Thomas Hatch got one outing, a good one, but needed extra days for a non-arm-related bit of soreness, and was further delayed by the effects of the awful weather in the Northeast over the weekend. My early pet-prospect, lefty Nick Allgeyer, lost his groove after spending a day or two on the major league bench. Since returning he's allowed 11 earned runs in 10.1 innings pitched. But he went through a similar stretch in 2019 at AA. When July arrived he lost the thread for three weeks and gave up 21 runs over 19 IP, but then he righted the ship, posting a 3.12 ERA over his final five starts. Time will tell how this setback resolves.
The Bisons are still waiting on Joey Murray to get healthy, Patrick Murphy is on a rehab assignment in Dunedin and should be back with the Bisons before long, though in what role remains to be seen. We'll talk about it again in a couple of weeks.