A look at which former Blue Jays are still in the playoffs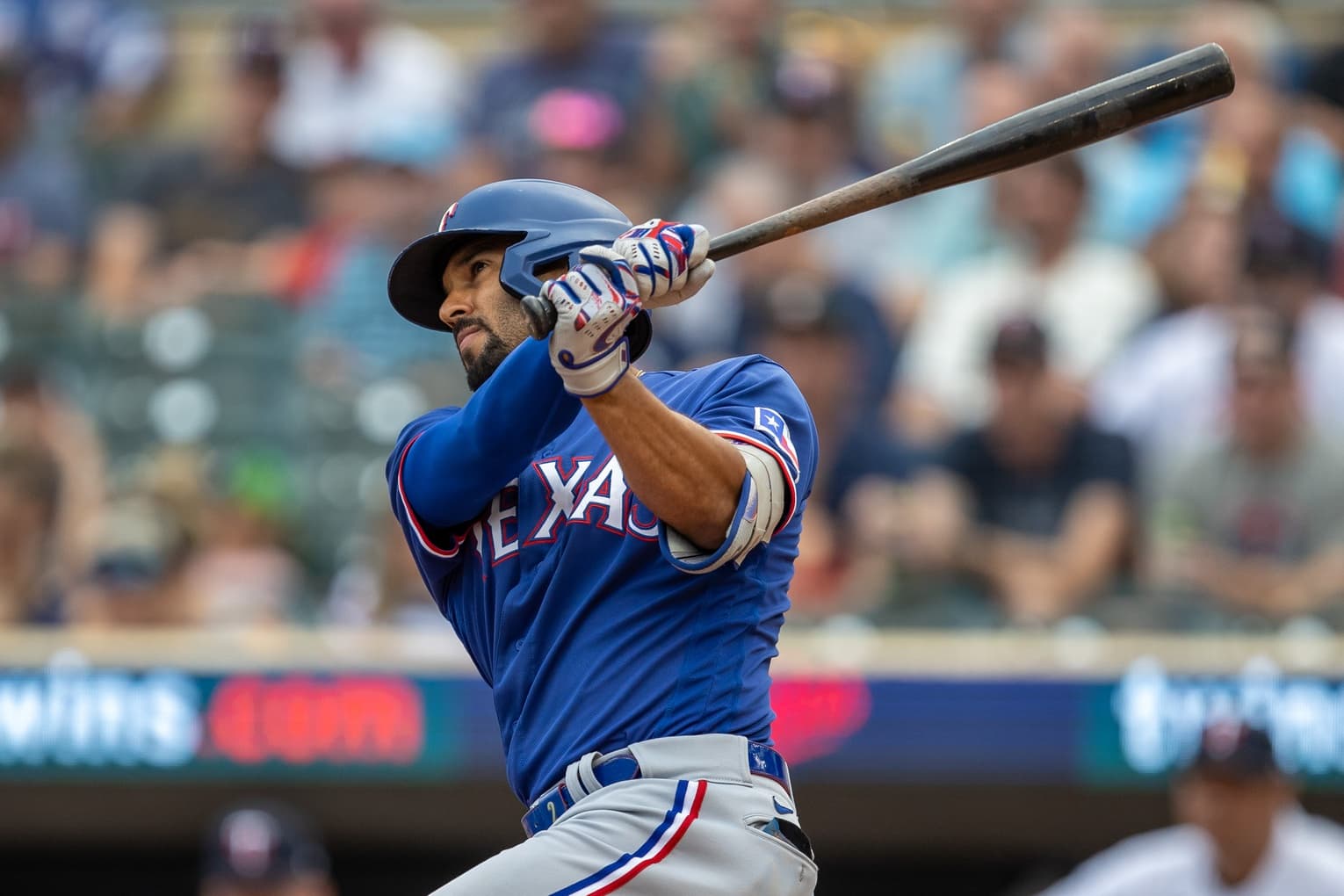 Photo credit:© Jesse Johnson-USA TODAY Sports
Well, writing this kind of article is happening earlier than I was hoping.
We've reached the Division Series rounds in the 2023 MLB postseason, and if you're still willing to watch baseball this month, there are some players/teams that are easy to root for. Player movement is no stranger to the MLB, so select guys have made their way to Toronto's roster at one point or another. Let's explore which former Jays are still in the mix to win a World Series.
The Daulton Varsho trade return
This will probably be the easiest team to root for during the playoffs for Jays fans. Of course, anti-Atkins extremists would love to see Lourdes Gurriel Jr. and Gabriel Moreno thrive on the big stage so that they can further slander the trade made last December. In all seriousness, though, Gurriel Jr. was a fan favourite in Toronto (for those who liked his playful antics, that is), and he is certainly a valuable piece to Arizona's lineup.
This season, Gurriel slashed .261/.309/.463 with 24 home runs and 82 RBIs, as well as making his first All-Star team. After being dealt to Arizona, Gurriel figured to be a potential trade chip at the mid-season trade deadline given his free-agent status following this year. However, his individual success on top of the team's winning ways solidified his spot in the Diamondbacks' lineup for the entirety of the season.
Then there's Moreno, who was the answer to the question of which catcher Toronto was going to move last offseason. Moreno is/was the primary return to Arizona in that deal, and he had a spectacular season to kick off his campaign with the Diamondbacks. Moreno hit .284/.339/.408 with 7 home runs and 50 RBIs this season, and he's already made his mark in their playoff run with a tie-breaking solo home run on Tuesday night's win over the Brewers.
Unfortunately, Moreno suffered a head injury during Wednesday night's game, but Arizona manager Torey Lovullo stated last night that Moreno has been monitored since that game and will be the team's starting catcher on Saturday barring anything else that may come up.
One last thing about the Diamondbacks – Miguel Castro, a piece in the Troy Tulowitzki trade, is on the playoff roster for Arizona.
Kevin Pillar (!) and the AA-run Braves
Since his departure from Toronto in 2019, did you know that Kevin Pillar has played for six different teams? That's no slight to Pillar at all, as making a postseason roster on a loaded team like this is no small feat. It's just making me feel old as his time in Toronto seems like forever ago.
Pillar signed with the Braves in January and appeared in 81 games, hitting .228 with a .664 OPS, 9 homers and 32 RBIs. Playing in the same outfield as Ronald Acuna Jr., Michael Harris II, and Eddie Rosario speaks to how good this Atlanta team is, but they have a solid defensive option to go to late in games in Pillar, even if his defensive metrics aren't what they were when he was a Blue Jay.
Whether it's by way of envy or respect, pulling for Alex Anthopoulos to win his second World Series crown in Atlanta is a perfectly acceptable thing to do. AA has undoubtedly built an offensive juggernaut with this year's team, and given the team-friendly contracts he has been able to sign his players to, we may need to be OK with the Braves being really good for a while.
The Braves have a few other players who have dabbled in Blue Jays baseball during their careers in Brad Hand, Travis d'Arnaud, Kirby Yates, and long-time prospect Forrest Wall. Oddly enough, the latter three of those players never played a major league game with the Blue Jays, but it's very fitting that Anthopoulos has found a niche for them.
Marcus Semien – the one that got away?
I miss the 2021 Blue Jays so much. I mean, that team was so good. A big reason for that success was getting a career season (and I mean career season) from Marcus Semien. 45 home runs, 102 RBIs, 7.1 WAR, Silver Slugger and Gold Glove awards, and a 3rd place finish for AL MVP – that was Semien's one season in Toronto.
Okay, enough reflecting. Semien is in the second year of a seven-year, $175 million deal with the Texas Rangers serving as part of a formidable 1-2 at the top of the order with shortstop Corey Seager. This season, Semien has posted a .276 batting average with 29 homers, and 100 RBIs. He led the American League in hits and runs while playing in every single game this season.
Semien has gotten off to a rough start during this postseason, posting a 1-for-9 series in the Wild Card round in Tampa Bay. However, those numbers are foreign to what he put up during his first nine postseason games with the Oakland A's.
Although only spending one season in Toronto, Semien gave it everything he had and played all 162 games. Much like Gurriel Jr. and Moreno in Arizona, Semien is an easy guy to cheer on this October.
Others
Jeff Hoffman (PHI) – Also a part of the Troy Tulowitzki trade in 2015.
Taijuan Walker (PHI) – Started six games for the Blue Jays in 2020.
Kendall Graveman (HOU) – Pitched in five games for Toronto in 2014 and was a part of the Josh Donaldson trade later that calendar year.
Brock Stewart (MIN) – Pitched in 10 games with the Blue Jays in 2019.
---