Adding swing-and-miss element to Blue Jays' bullpen is crucial this off-season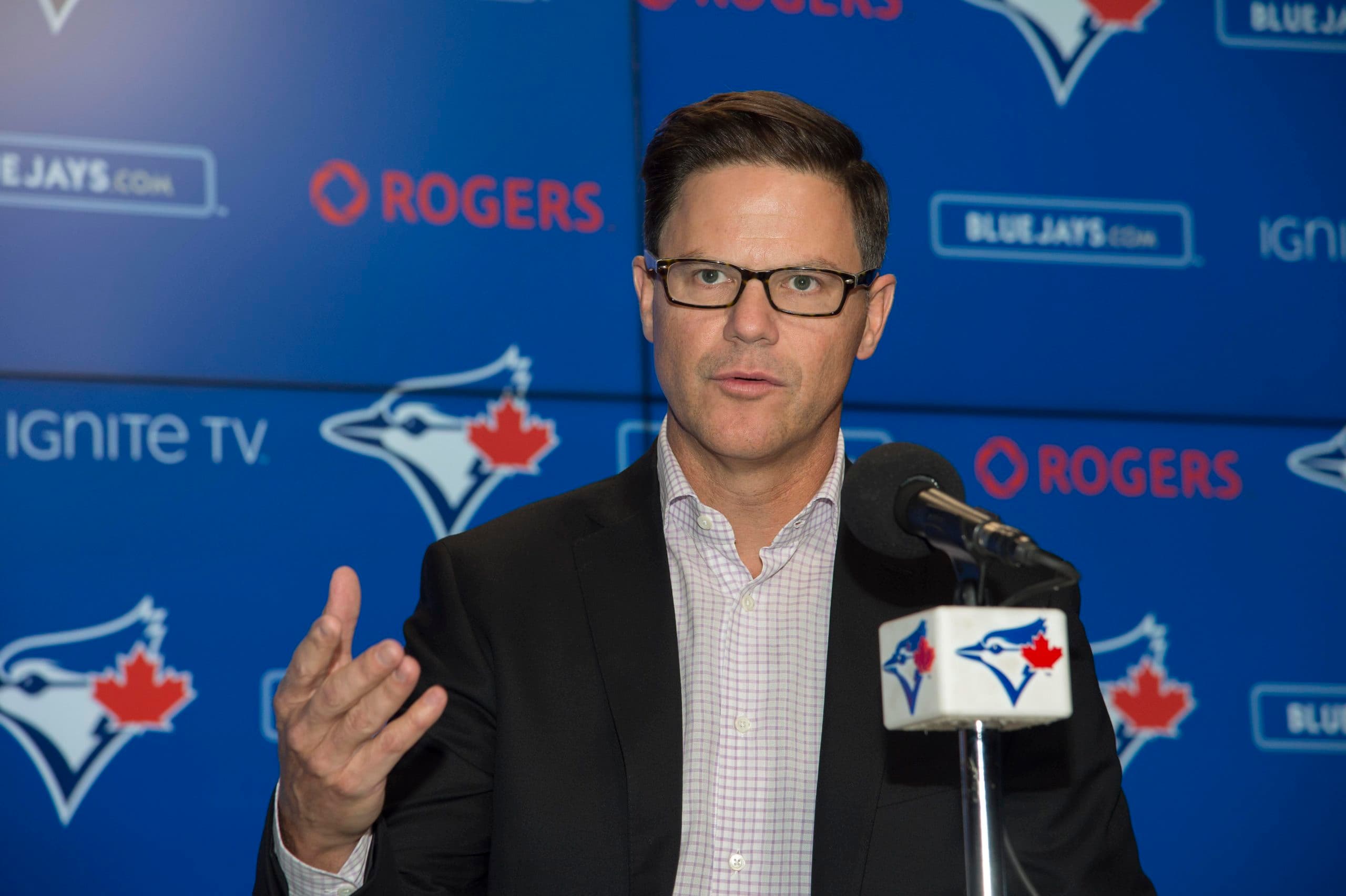 Photo credit:Nick Turchiaro-USA TODAY Sports
In any era of baseball, it's vital to feature a talented bullpen, especially come playoff time. These days, however, nothing is more important than generating strikeouts late in games, which the Toronto Blue Jays lacked this past season.
Strikeouts have increased dramatically over the last few years because pitchers, particularly relievers, are throwing harder than ever. Spin rates and pitch movements have also become much more prominent, too. But while most teams across the majors have bought into this strategy, featuring at least a few relief pitchers who throw 99 m.p.h. or harder, the Blue Jays have not. At least, not yet.
Last off-season, the team knew it desperately needed to provide better support for closer Jordan Romano, who was their most effective – and only reliable – swing-and-miss weapon in 2021. The front office did just that by acquiring right-hander Yimi García in free agency, adding another high-leverage arm capable of generating strikeouts.
García was Toronto's only notable bullpen acquisition, though, failing to address one of their biggest deficiencies. That proved costly at times during the regular season. Of course, the mid-season addition of Anthony Bass – who posted a 27.5 per cent strikeout rate post-trade – helped alleviate some of those issues and should do so next season as well, but it still wasn't enough.
Overall, the club's relievers ranked 13th in strikeout-to-walk-rate difference (15.4 per cent) and tied for 14th in called-strike-plus-swinging-strike rate (28.2 per cent) among all 30 big-league franchises, according to 
FanGraphs
. That was respectable, but not elite. In terms of inducing swings and misses, however, they weren't nearly as effective.
The bullpen produced a 25.8 per cent whiff rate in 2022, good for fifth-lowest in the majors, according to 
Baseball Savant
. For context, Trevor Richards (35.1 per cent) and Romano (30.3 per cent) led the way, with Trent Thornton (20.6 per cent) finishing last among qualified relievers (min. 500 pitches).
Rather than allocating resources to high-priced, swing-and-miss relievers, general manager Ross Atkins opted for more of a contact-oriented approach, hoping to induce weak contact and ground balls. That game plan was effective at times, although it blew up in their faces, especially during the wild-card round.
In Game 2, specifically, the Blue Jays were in dire need of a strikeout with the bases loaded and two outs in the top of the sixth inning. Instead, with Kevin Gausman pulled for Tim Mayza, the left-hander surrendered a grand slam off Carlos Santana's bat. Granted, Mayza struck out the next batter (Dylan Moore) to end the inning, but the damage was already done.
Toronto simply can't afford to endure a third straight season without addressing its bullpen over the winter. While improving the starting rotation remains the top priority, acquiring at least one high-leverage reliever that is capable of inducing high amounts of swings and misses should be a close second.
With that in mind, the front office could scour through the free-agent market as several quality relievers are expected to be available when it opens next month. Though the organization has historically avoided that method, it may be well worth breaking that trend this time around.
Atkins will likely avoid veteran hurlers like Kenley Jansen and Craig Kimbrel, as he should. But if there's one player the franchise might break its rule for, it could be Edwin Díaz.
Credit: Brad Penner-USA TODAY Sports
The Blue Jays haven't shied away from pursuing top relievers in the past, as they hosted Liam Hendriks at their Florida training complex before he signed a three-year deal with the Chicago White Sox in 2021. Could they do the same with Díaz? Absolutely. Signing him wouldn't be cheap, though.
Díaz was one of the most dominant closers in baseball this past season, leading the pack with his 3.0 fWAR. The 28-year-old also struck out over half the batters he faced, resulting in a major-league leading 50.2 per cent strikeout rate. His 42.6 per cent K-BB rate difference also led the majors.
Paired with his 32 saves, which the right-hander has registered each season since 2021, virtually no other reliever has been more effective than him over the last two campaigns. Because of that, the 6-foot-3 hurler should receive a lucrative multi-year contract this off-season that could be worth at least $20 million per season.
Would Toronto be willing to pay that much for a reliever? Probably not. But if they were, Díaz would pair perfectly with Romano, Bass and García, proving the team with one of the top units in the majors – if not the best.
The next tier of free agents could also include a few intriguing swing-and-miss arms, particularly Robert Suarez. The 31-year-old – who hasn't allowed a run across six innings this post-season – has a $5 million player option for 2023, but since he's enjoying a breakout performance, chances are he'll be hitting the open market this winter.
If available, the hard-throwing righty, whose fastball averages 97.9 m.p.h., would likely be very appealing to the Blue Jays. The 6-foot-2 reliever posted a 2.27 ERA, 3.27 xERA, 3.22 FIP, .175 OPP AVG and a 20.9 per cent K-BB rate difference over 47.2 innings with the San Diego Padres during the regular season. He was also worth 0.7 fWAR.
Rafael Montero could also be of interest if the Houston Astros don't re-sign him after the playoffs. The 32-year-old made a career-high 71 appearances in the regular season, logging 68.1 innings with 14 saves. He also set new career bests in ERA (2.37), xERA (2.70), FIP (2.64) and fWAR (1.5).
The right-hander would check multiple boxes for Toronto as he records tons of strikeouts (27.0 per cent rate in 2022), pitches to soft contact (32.6 per cent hard-hit rate against) and induces ground balls (52.9 per cent rate). These favourable traits, however, will likely make him highly coveted in free agency. On the other hand, the Blue Jays may be hard-pressed to find someone else less expensive that matches all their needs.
Credit: Troy Taormina-USA TODAY Sports
If they decide to take that route, David Roberston could be atop their shopping list. The 37-year-old remains a premier swing-and-miss pitcher late into his career, producing a 30.7 per cent strikeout rate over 63.2 innings between the Chicago Cubs and Philadelphia Phillies in 2022.
Roberston has struggled with his command at times, though, resulting in a 13.3 per cent walk rate. The veteran righty still came away with a respectable 17.4 per cent K-BB rate difference. He was also worth 0.7 fWAR, the highest rating of his career since 2018 (1.4).
Toronto's front office could also explore the trade market if their impending payroll crunch prevents them from spending freely on the open market. While that would slightly weaken their prospect system, it'd allow them to acquire an impact reliever or two who's still arbitration-eligible for at least a few more seasons. In that case, they'd likely be focused on pitchers like David Bednar, Joe Jiménez, Joe Mantiply and Scott Barlow. 
Another way to improve the Blue Jays' bullpen is by stocking it with quality internal options for 2023. The organization has struggled to develop high-end pitchers in recent years, but there are a few in the pipeline who could make a strong impact rather soon. 
Prospect Yosver Zulueta was finally healthy this past season, allowing him to pitch across four levels (low-A, high-A, double-A, triple-A). Collectively, the 24-year-old struck out 84 batters over 55.2 innings, earning a 33.9 per cent strikeout rate. Since he's Rule 5 eligible this winter, the youngster would first need to be added to the 40-man roster. 
Management is also very high on prospect Hagen Danner, who's a catcher-turned-pitcher, now throwing in the high-90s with his fastball. An elbow injury cost him most of 2022, but the 24-year-old could be a candidate to make his major-league debut next season if he stays on the field. The same goes for Nate Pearson, too, as he looks to rebound from his injury-riddled campaign. 
There also might be more swing-and-miss in Zach Pop's arsenal, particularly with his mid-80s slider, which registered a 25.9 per cent strikeout rate and 20.8 per cent whiff rate in 2022. He only threw his breaking ball 22.9 per cent of the time, though. A slightly higher usage might lead to more whiffs next season. 
It needs to be a group effort, though, one individual can't drastically improve the bullpen's strikeout ability. The key will be addressing that area with both external and internal pieces, not one or the other, and that certainly appears within reach for this franchise. Now it comes down to executing that plan. 
But if Atkins is unsuccessful, this off-season could – and probably should – be considered a huge disappointment regardless of what other changes are made to the roster. 
---