Addison Barger has become one of the Blue Jays top prospects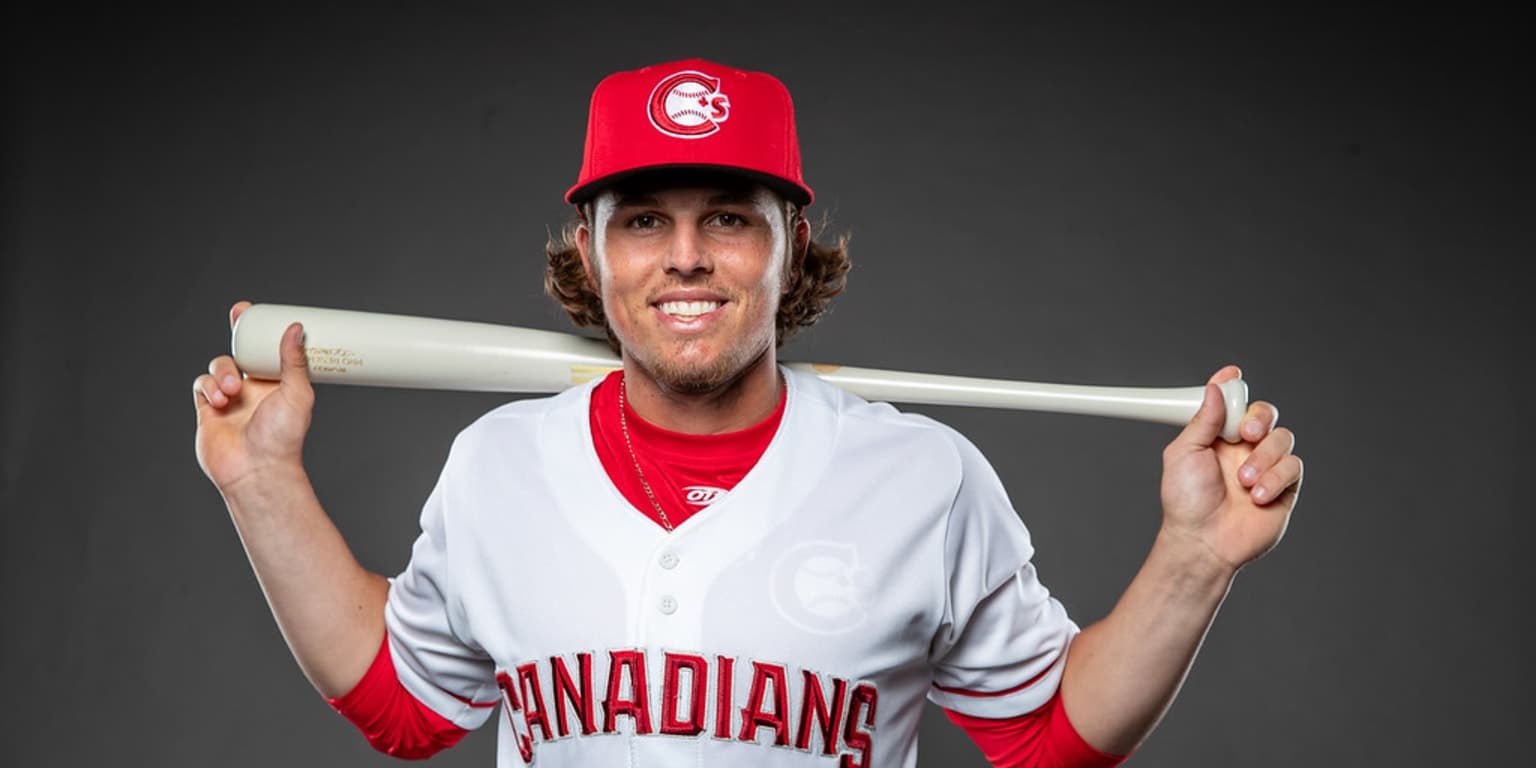 Photo credit:(Mark Steffens - Fotoguy)
Only one prospect can challenge Ricky Tiedemann's rapid ascent in the minor leagues, and it's Addison Barger.
Look at any prospect list heading into the 2022 season, and you'd see no mention of the 22-year-old shortstop/third baseman. This included my Preseason Top-20 Blue Jays list, which even omitted him from the players who just missed out.
Why? Well, last season he slashed .249/.334/.492 in 374 plate appearances as a 21-year-old in High A. He had an impressive 18 home runs but had an elevated K% of 32.9%. Definitely not a non-prospect, but needed some work.
And oh boy, has the former 6th-rounder put in the work to become one of the Jays' best prospects.
After finishing 2021 with 19 plate appearances in High A, he started the year in Vancouver. Barger slashed .300/.366/.558 with 14 homers in 292 plate appearances, not just that, but his 26 K% was a noticeable drop from the 32.9% the season prior.
Barger earned a promotion, where he hit the ground running with the New Hampshire Fisher Cats. He slashed .313/.384/.528 with nine homers in 198 plate appearances. Not just that, but his K% dropped to 25.3%. Although the jump between High A and Double A is a big one, Barger hit the ground running, so much so that he moved up a level once again.
Now in Triple A, Barger has once again hit the ground running. Prior to the doubleheader on Monday evening, he was slashing .368/.478/.737 (slugging, by the way) with two homers. More impressively, he has only struck out 13% of the time in his 23 plate appearances. Furthermore, his 17.4 BB% is a noticeable jump from his 8.6 BB% in High A and 9.1 BB% in Double A. It's a small sample size, but the kid has insane adaptability. Oh, and he already has a seven game hit streak in his first seven games.
What makes him so good? While he isn't a large player by any means, Barger has a compact frame with a ton of muscle. His power derives from a quick rotation of his hips and elite bat speed, driving through the ball (see exit Vel'O'Clock). It's to be seen if he ever hits for average, but his swing decisions have vastly improved in 2022.
The million-dollar question is will he stick at shortstop? He has quick feet and hands at short, and a powerful arm that could play all over the diamond (perhaps even at a corner outfield or center field).
After Buffalo's season ends on Wednesday, Addison will be on his way to the Arizona Fall League, joined by Zach Britton, Tanner Morris, Andres Tolhurst, Hagen Danner, and Hunter Gregory. Their first game will be on October 3rd.
As always, you can follow me on Twitter @Brennan_L_D. I started noticing Barger around May, but I didn't expect this at all. He is incredible, and I wouldn't give anyone flak for placing him in your Top 3 Jays prospects.
---