Addison Barger hits two homers, plus more Arizona Fall League news!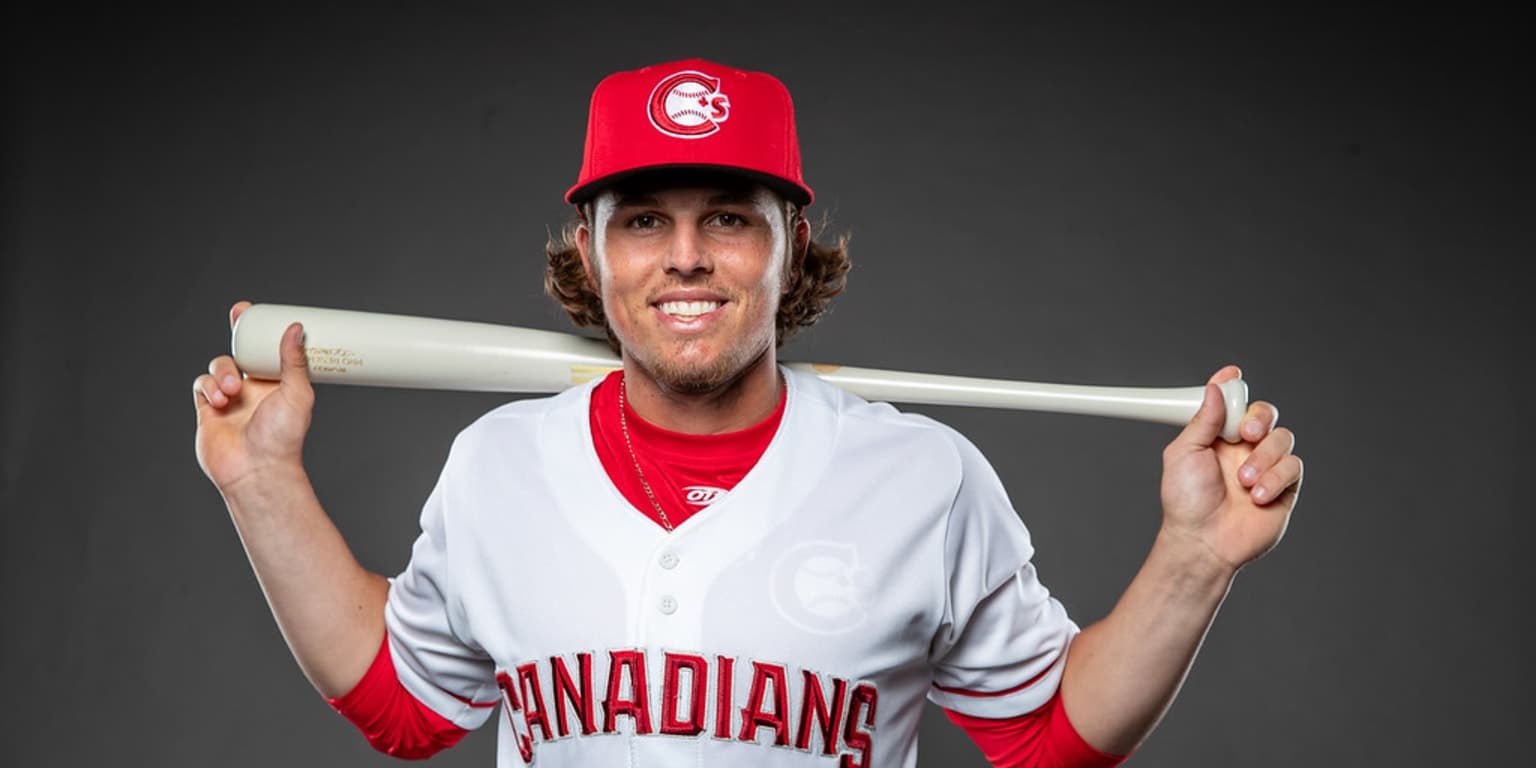 Photo credit:(Mark Steffens - Fotoguy)
Addison Barger just keeps impressing.
The 22-year-old third baseman/shortstop is one of seven Blue Jays prospects currently playing in the Arizona Fall League. Like in the minor league season, Barger has continued his season-long hot streak, hitting two homers on Wednesday afternoon.
His first homer of the game was a three-run shot, which came in the first inning. He showcased his short swing with plenty of bat speed, with an exit velocity of 103.9 mph. It had a launch angle of 25 degrees, reaching 410 feet with a hang time of five seconds.
It was much of the same for his second home run of the game, this time a two-run shot. Short swing, insanely quick bat speed, and an absolute nuke. This time it came 105.9 mph off the bat, at a 22-degree angle, and landed
436 feet
away.
So yeah, Barger is legit. In fact, I believe he could be a top-three prospect in the Blue Jays organization now. His minor league results back this theory, as he slashed .308/.378/.555 with 26 homers across three different levels.
It may be a hot take, but if the 22-year-old can continue to perform well in the Arizona Fall League, while also having a good spring training, I could see him making the team out of camp. It's risky, but the most impressive aspect of Barger's game this season was his ability to adjust to a new level.
What's more is that if he makes the team from camp, the Jays could be eligible to get a pick if he finishes in the top three of the Rookie of the Year voting.
The other six prospects:
Pitcher Anders Tolhurst
started Wednesday's game, pitching to a line of
0.2 IP, 1 H, 2 ER (4 R), 3 BB, and 1 K.
Per Savant Data, his fastball touched 93.2 mph and averaged 92.8 mph. His cutter was his hardest thrown pitch, touching 94 mph and averaged 92.6, but I'm not sure if this was
actually
a cutter.
Savant also noted he threw a curve ball with an average spin of 2361 RPM, and a hard slider that sits in the low 80s.
Pitcher Troy Watson
threw two scoreless innings in Tuesday afternoon's game. He allowed just a single hit while walking a batter. He averaged 97.5 mph on his fastball and touched 98.4 mph. He also threw a cutter, a curveball, and a slider, although his Csplus's interview doesn't mention a cutter. He is a reliever to keep an eye on in the upcoming seasons.
Pitcher Hunter Gregory
pitched in Tuesday's game, with a line of
1.2 IP, 4 H, 5 ER, 2 BB, and 0 K.
His fastball sits in the low 90s, touching 93.3 mph. According to Savant, he also throws a sinker, cutter, slider, and a changeup. However, just like with Watson, Csplus' interview with him casts doubt on his actual pitch mix.
Pitcher Hagen Danner
has yet to pitch. It's likely he will be involved in the Salt River Rafters' game tomorrow afternoon.
Outfielder/Catcher Zach Britton
appeared in Tuesday afternoon's game. He finished with a line of
2-3 with an RBI
, before being pinch-ran for. The 24-year-old put three balls in play, with one 105.4 mph hit, an 87.9 mph groundout, and a 90 mph single.
Utility infielder Tanner Morris
was the only Toronto Blue Jay to appear in the opening game. He went
0-3 with a run scored
with two balls in play, a 69.2 mph exit velocity, and a 49.1 mph exit velocity.
Updates won't happen every day, only when something big happens (such as Barger's homers). Maybe a weekly update on statistics? I have no idea, but I hope you enjoyed the article!
As always, you can follow me on Twitter @Brennan_L_D. It's a shame that these games aren't streamed.
---