Alek Manoah to join the Triple-A Buffalo Bisons following "a wide range of medical tests in Toronto"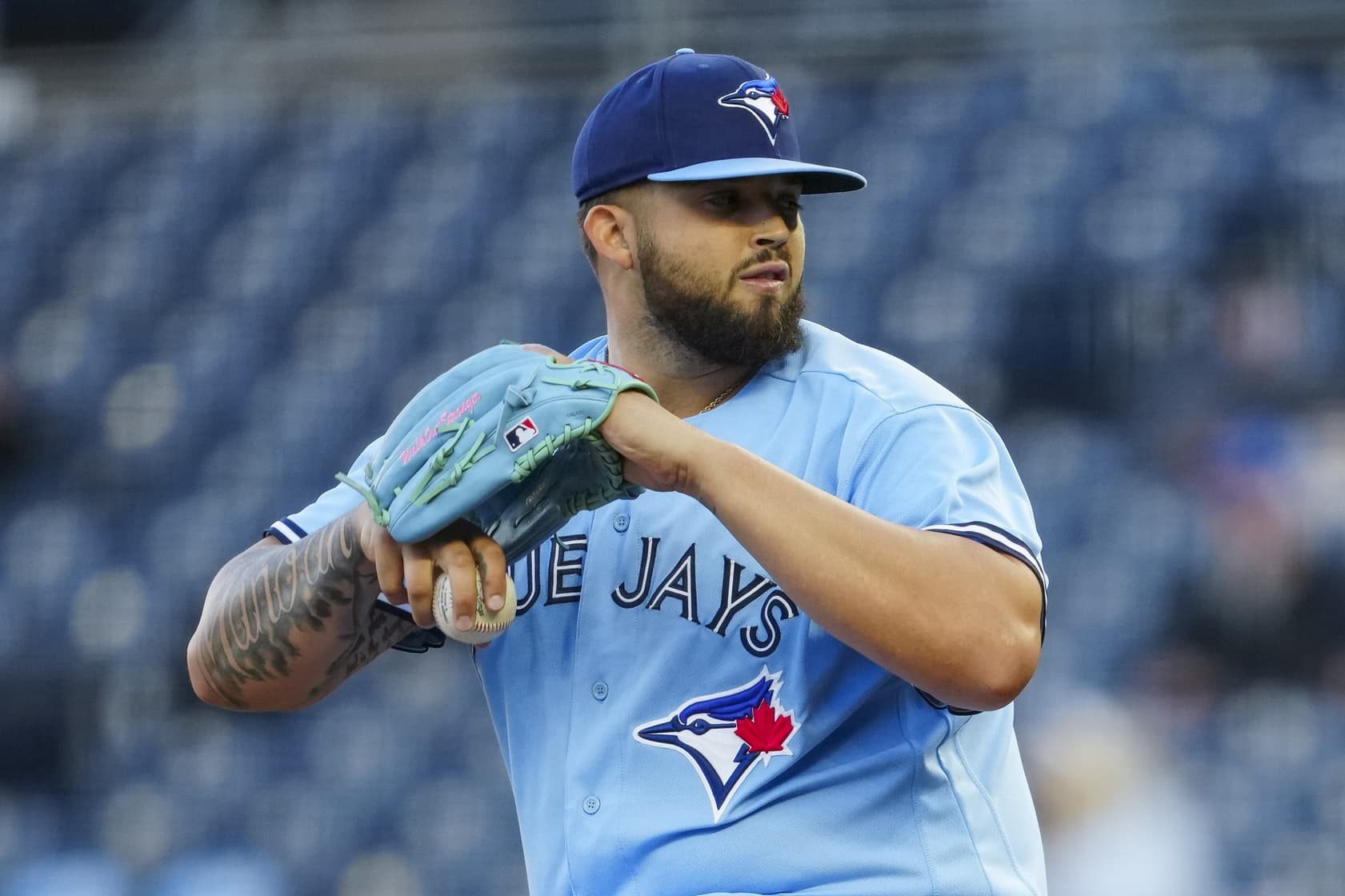 Photo credit:© Jay Biggerstaff-USA TODAY Sports
We've got some clarity on the Alek Manoah situation.
Ben Nicholson-Smith of Sportsnet reported on Thursday afternoon that Manoah is going to join the Buffalo Bisons, the Triple-A affiliate of the Blue Jays. He had been optioned back on August 11 but remained in Toronto and didn't join the team.
Manoah allowed four earned runs in a loss to the Cleveland Guardians on August 10 and over a week went by without him throwing a pitch before news came out that he was still in Toronto. The assumption when he was sent down was that he was going to carry forward as Toronto's sixth starter in Buffalo but word came out on August 19 that the Blue Jays were still working through his next steps.
Naturally, speculation started to swirl about what was happening.
John Schneider said earlier this week
that the decision for Manoah to remain in Toronto was neutral to quell the idea that he had rejected an assignment.
The report now from Nicholson-Smith says that it was pain in Manoah's quad and back that resulted in the testing and the results have revealed that there's no structural damage. The plan now for the Blue Jays is to ramp Manoah back to a starter's workload so he can carry on as their depth sixth starter option in the event of an emergency. In the meantime, since Manoah hasn't pitched in two weeks, the Blue Jays would likely use the Trevor Richards and Bowden Francis tandem to fill a spot start.
This has been a taxing season for the 25-year-old. He went from being a Cy Young finalist and the ace of a pitching staff to getting bombed and having to start from scratch in Dunedin all the way back to the big leagues for a handful of starts and then back to the sidelines to watch his team fight for a playoff spot.
There's validity to the question that the Blue Jays might have made a mistake in bringing Manoah back up rather than shutting him down and focusing on next year but speculating that he's avoiding a demotion to Buffalo isn't fair. It's better to let things play out before drawing conclusions. We're talking about real people here.
---