Amid scoring woes, Blue Jays must improve their plate discipline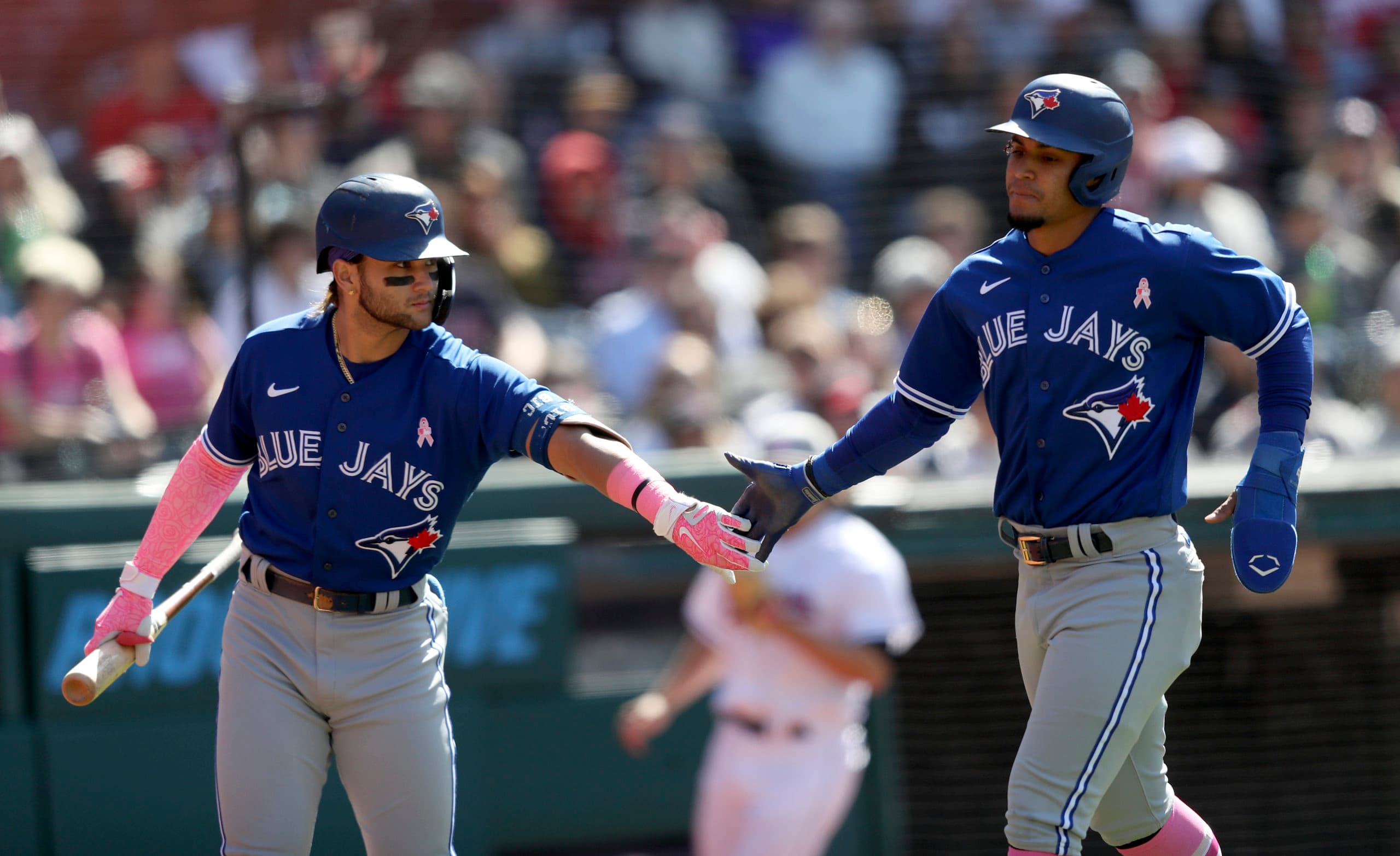 Photo credit:Aaron Josefczyk-USA TODAY Sports
As an offence, the Toronto Blue Jays haven't lived up to their expectations as one of the top slugging line-ups in the sport through the first 30 games of the 2022 season. While there's still plenty of time to alter that narrative, it stands to wonder if the offence needs to make some adjustments.
Granted, scoring runs isn't just a concern in this market, it's been evident across the majors, too. There's no doubt that's played a factor up to this point, however, this issue likely runs deeper than just a league-wide development.
For the Blue Jays, staying healthy has been somewhat of a problem thus far as they've been forced to overcome injuries to Teoscar Hernandez and Danny Jansen. And that's just on the position player side. There have also been a handful of pitchers – including starter Hyun Jin Ryu – who've spent time on the injury list this season.
Still, with Hernandez back from injury and Jansen expected to follow suit in the coming weeks as well, the offence should receive a major boost moving forward. Having said that, there's one key area where this team needs to improve the most: hitting with runners in scoring position.
Though it may still be early, Toronto has been one of the worst offences in MLB during these situations in 2022, which wasn't supposed to be the case. And yet, they currently feature the lowest AVG (.187) and BABIP (.211) along with the second-lowest wRC+ score (65) while hitting with RISP, according to
FanGraphs.com
.
Why is this club struggling to generate hits during run-scoring opportunities? Unfortunately, part of the issue has been their inability to remain disciplined, courtesy of a 23.2 per cent strikeout rate. That ranks seventh-highest in the majors.
No matter the situation, the Blue Jays' offence strives to be aggressive at the plate, especially their core hitters. At times, it's what makes them so explosive. In other instances, it's tended to work against them.
As of late, sadly, it's mostly been the latter. Rather than creating damage early in counts, as we witnessed early on and throughout last season, they've been extending the strike zone and getting themselves out instead of forcing opposing pitchers to come to them.
Obviously, that's less than ideal. Given their reputation, pitchers have shifted gears and are attempting to take advantage of Toronto's aggressiveness. As they should, quite frankly. The problem is that game plan is working.
Across the first month of this season, Blue Jays hitters have been pitched fairly differently than compared to a season ago. In 2021, they saw the
ninth-lowest percentage
(31.0 per cent) of pitches located within the chase and waste zones. This time around, however, their percentage in those zones (31.6 per cent) is tied for fifth-highest in the majors.
Here's a breakdown of how MLB categorizes each zone (the dotted green square is the strike zone):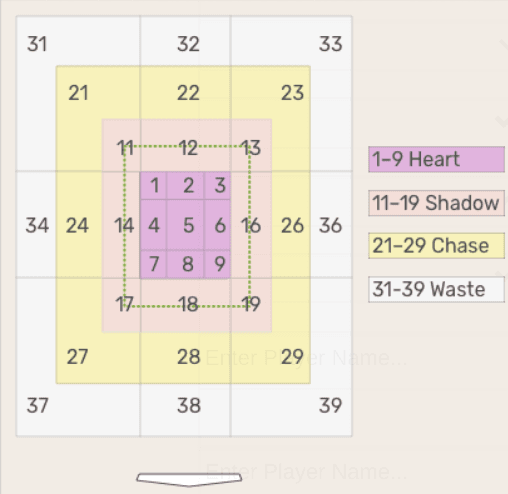 A difference of 0.6 per cent might not seem like much – because it truly isn't – but it showcases just how often teams are pitching around Toronto's offence in '22. What's worse is the team isn't doing enough to counteract this adjustment.
In total, their batters have posted the second-highest strikeout rate (45.5 per cent) against pitches that finish in the chase and waste zones, which is second to just the Pittsburgh Pirates. Not to mention, they also feature the second-lowest xwOBA (.280), the third-lowest wOBA (.279) and the fourth-lowest walk rate (27.3 per cent).
Based on these poor results, if you're an opposing pitcher, why wouldn't you attempt to force this offence to chase outside the strike zone. It's not like they've displayed a willingness to lay off those pitches yet. Until they do, this weakness will only continue to be exposed.
Of course, not every hitter within the Blue Jays' batting order has struggled in this department. In fact, there have been three players that have shined the brightest in this regard: Vladimir Guerrero Jr., Santiago Espinal and Alejandro Kirk.
Together, this trio makes up for three of the four highest pitch percentages on the club involving pitches thrown to the chase and waste zones. Despite that, they've been disciplined and have reached base consistently as each of them has registered a .300 wOBA and a 30 per cent walk rate or higher.
Aside from Vladdy, who features a slightly higher strikeout rate, both Espinal and Kirk have walked more times than they've struck out against pitches in these zones. If anything, this exemplifies their level of patience in the batter's box.
On the other hand, Toronto's offence also consists of three players who've failed to restrain themselves from extending the strike zone: Bo Bichette, Lourdes Gurriel Jr. and Matt Chapman. All three hitters have proven susceptible to chasing balls far off the plate, leading to some very concerning metrics.
Overall, Bichette, Gurriel Jr. and Chapman have recorded a 55 per cent strikeout rate or higher against pitches located in the chase and waste zones. Those are the three highest percentages on the team.
Making matters worse, each of these players carries a .270 wOBA or lower against those same zones and except for Raimel Tapia – who owns a .084 wOBA – they rank worst on the Blue Jays in that regard.
If this team is to improve from its struggles, they'll need to force opposing pitchers back into the strike zone. Rather than obliging to chase off the plate, it'll be crucial to primarily swing at hittable pitches and begin laying off the ones that won't induce hard contact.
With this refined approach, Toronto's offence would surely be able to earn significantly more walks, creating additional traffic on the bases, while also reducing their strikeout totals, as well. It'd be a way to help them transform into a much-more polished line-up.
Understandably, progress like this doesn't usually occur overnight – applying these changes would probably require a considerable amount of time. But if successful, it could potentially provide this team with a path to break out of its scoring drought sooner rather than later.
That said, the Blue Jays should eventually start producing up to their standards, they're too talented not to. It's simply a matter of time. When might that point come? Well, that's up to the players in the clubhouse to determine.
Though, if there's one thing this team has taught us over the last few seasons, it's that they're resilient enough to solve their offensive woes one way or another.
---