An early look at which Blue Jays are eligible for the Rule 5 Draft this winter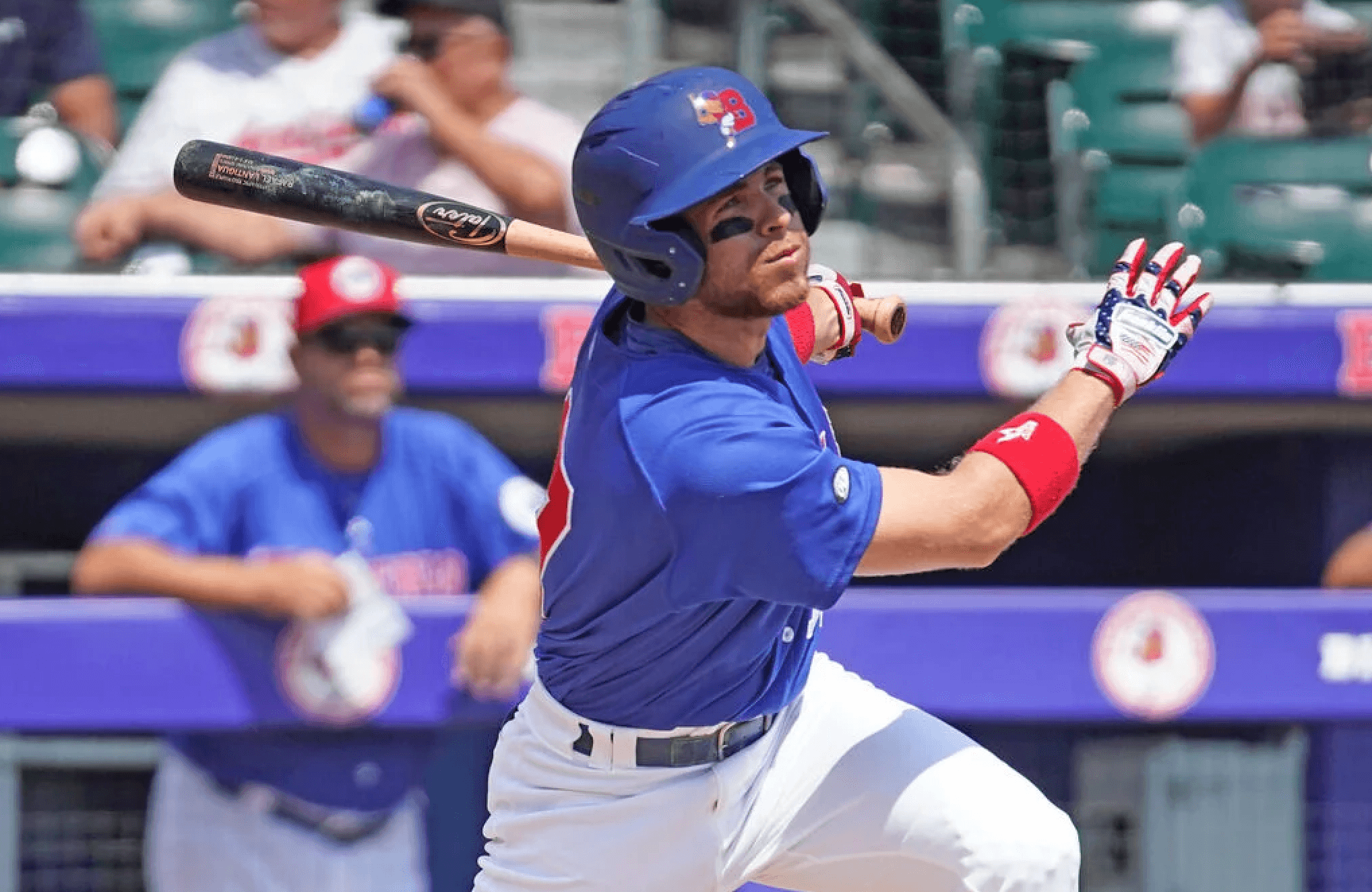 There are only two more series' remaining in the regular season, so it's time to start looking ahead to the off-season.
The focus of this article will be Rule 5 eligible players, and who I think could be added or selected off the roster if they aren't protected. We'll also look at some other notable names that likely won't be selected, but are interesting nonetheless.
Let's start with Buffalo, and work our way down the minor league ladder.
Triple-A Buffalo Bisons:
The most notable position player who is Rule 5 eligible is Rafael Lantigua. The 25-year-old utility player had a breakout season with the Buffalo Bisons, slashing .305/.425/.469 with 12 homers in 578 plate appearances. On top of that, Lantigua had a 17 BB% and an 18.5 K%, along with 40 doubles. The Blue Jays have extra incentive to add him, as he'll be a free agent at the end of the year.
The other interesting name from Buffalo is Mitch White. The 28-year-old isn't on the 40-man roster anymore, but he's apparently not allowed to elect free agency as this was his first outright. However, he is apparently Rule 5 eligible, meaning the Jays would have to add him, as he'll surely be taken.
Some other names worth mentioning from the Bisons are utility player Tanner Morris, outfielder Steward Berroa, and left-handed pitcher Brandon Eisert. It's also worth noting that Fangraphs says that Jimmy Burnette is Rule 5 eligible, however, he is not due to being drafted in 2021.
Double-A New Hampshire Fisher Cats:
The Double-A New Hampshire Fisher Cats probably won't have a player added to the 40-man, but there are some interesting names.
Rainer Nuñez had a tough time transitioning to the upper minors (.224/.273/.352 with 10 homers), but he has some serious raw power. Not just that, but he has some accolades to his name, such as winning the 2022 Florida State League batting title, as well as the Dominican Winter League Rookie of the Year. He'd get exposed in the major leagues, but he is a player to keep an eye on.
Zach Britton missed most of the season, only getting 75 plate appearances, but the 25-year-old catcher/outfielder is a human walkman, never having a BB% lower than 14.4%. He broke out last season between High-A and Double-A, and if he were to have stayed healthy and performed like he did in 2022, there's a good chance he'd of been added.
Will Roberston isn't a prospect that is often discussed, but he showed plenty of power potential with New Hampshire in 2023. The 25-year-old outfielder slashed .245/.323/.488 with 19 homers (14 last season) in 412 plate appearances. He raised his wRC+ from 89 in 2022 to 118 in 2023, both with the Fisher Cats. He'll be joining seven other prospects in the Arizona Fall League.
Moving on to pitchers, Michael Dominguez had a solid season between High-A and Double-A in 2023. He was only one of five pitchers in the organization to pitch 100+ innings in 2023 and posted a 3.87 ERA and a 5.63 FIP in 102.1 innings. He had a 28 K% and a 16.8 BB%. Nasty slider/cutter, and his fastball has a ton of ride.
Trent Palmer and C.J. Van Eyk are two more interesting names. Both are coming off Tommy John surgery, and both will be heading to the Arizona Fall League because of the lack of innings. This will probably dissuade teams from picking them in the Rule 5 draft.
High-A Vancouver Canadians:
As you move into the lower minors, there's a lot less of a chance that a prospect is picked in the draft. With that being said, I still believe that the Jays will add one player from the Canadians.
Adam Macko may not have the greatest stats in the organization, but he's the type of pitcher a team looks for in the Rule 5 draft. He's a 22-year-old left-handed pitcher that has touched as high as 97 mph, while also featuring nasty breaking stuff (the curveball being his best pitch). The slider and changeup are also pretty solid. Overall, he finished with a 4.81 ERA and a 3.97 FIP in 86 innings pitched, along with a 28.5 K% and a 10.8 BB%. He pitched much better to end the season.
While the Jays may only add one player from the lower minors, there are still plenty of interesting names in Vancouver that are Rule 5 eligible. The Jays traded for Mitch White and Alex De Jesus, giving up Nick Frasso and Moises Brito in the process. The 21-year-old had a good season with Vancouver, slashing .248/.340/.466 with 11 homers in 34 plate appearances, really bouncing back after a tough 2022 in the organization.
Last Rule 5 draft, it looked like outfielder Gabriel Martinez had a real chance at being added, but he went undrafted, a good payoff for the Jays. The 21-year-old struggled with Vancouver this season, slashing .242/.300/.374 with 12 homers in 448 plate appearances. There's a lot less of a chance that he'll be added this season.
The same goes for outfielder Dasan Brown. The 22-year-old Canadian-born speedster had a great 2022, slashing .283/.383/.420 with six homers (actually nine) in 360 plate appearances between Single-A and Double-A. Unfortunately, he struggled in 2023, slashing .218/.309/.315 with seven homers in 463 plate appearances for a 74 wRC+. The blend of speed, defence, and potential to be a solid hitter is intriguing, but I highly doubt a team would take a chance on him.
Dahian Santos is one of the most intriguing starting pitchers in the organization. The 20-year-old righty missed quite a bit of time this past season but had a 3.54 ERA and a 4.78 FIP in 48.1 innings pitched. Moreover, he had a 27.2 K% and a 13.1 BB%. He may not be selected in the Rule 5 draft, but I wouldn't be surprised to see the Venezuelan-native pitch in his home country in the winter.
Low-A Dunedin Blue Jays:
Like with New Hampshire, I don't expect any players to be added to the 40-man roster from Dunedin, nor do I expect a team to select any players. However, there are two players I'd like to discuss.
The first is Lazaro Estrada. The Cuban-born righty posted a 2.83 ERA and a 2.83 FIP in 76.1 innings pitched as a 24-year-old in Single-A. However, what makes him so intriguing is his stuff. His curveball has reached a spin rate above 3,200 RPM, while his fastball sits at 93.8 mph, but has touched 95 mph with a ton of ride (like Dominguez). He really should be in the upper minors next season, because he has the chance to be a darn good reliever in a few seasons.
Adrian Pinto was acquired by the Blue Jays in the Randal Grichuk deal early in 2022. After the 5'6" shortstop/second baseman/centre fielder won the Dominican Summer League MVP in 2021, he has struggled to stay healthy during his time in the Blue Jays organization. This most recent season, he slashed .260/.413/.300 with no homers in 129 plate appearances. In fact, he's only had 343 plate appearances in the two seasons with the Jays.
So who gets added?
In my opinion, the Blue Jays will only add three players, Rafael Lantigua, Mitch White, and Adam Macko.
White has clearly found something in recent weeks, while Lantigua has absolutely raked all season long. Macko's ceiling is just way too high to give up on, even if it means getting a 40-man roster spot while being two or three seasons away from the big leagues.
---
As always, you can follow me on Twitter, Instagram, and Threads @Brennan_L_D.
---