Analyzing Mitch White's second start on his rehab assignment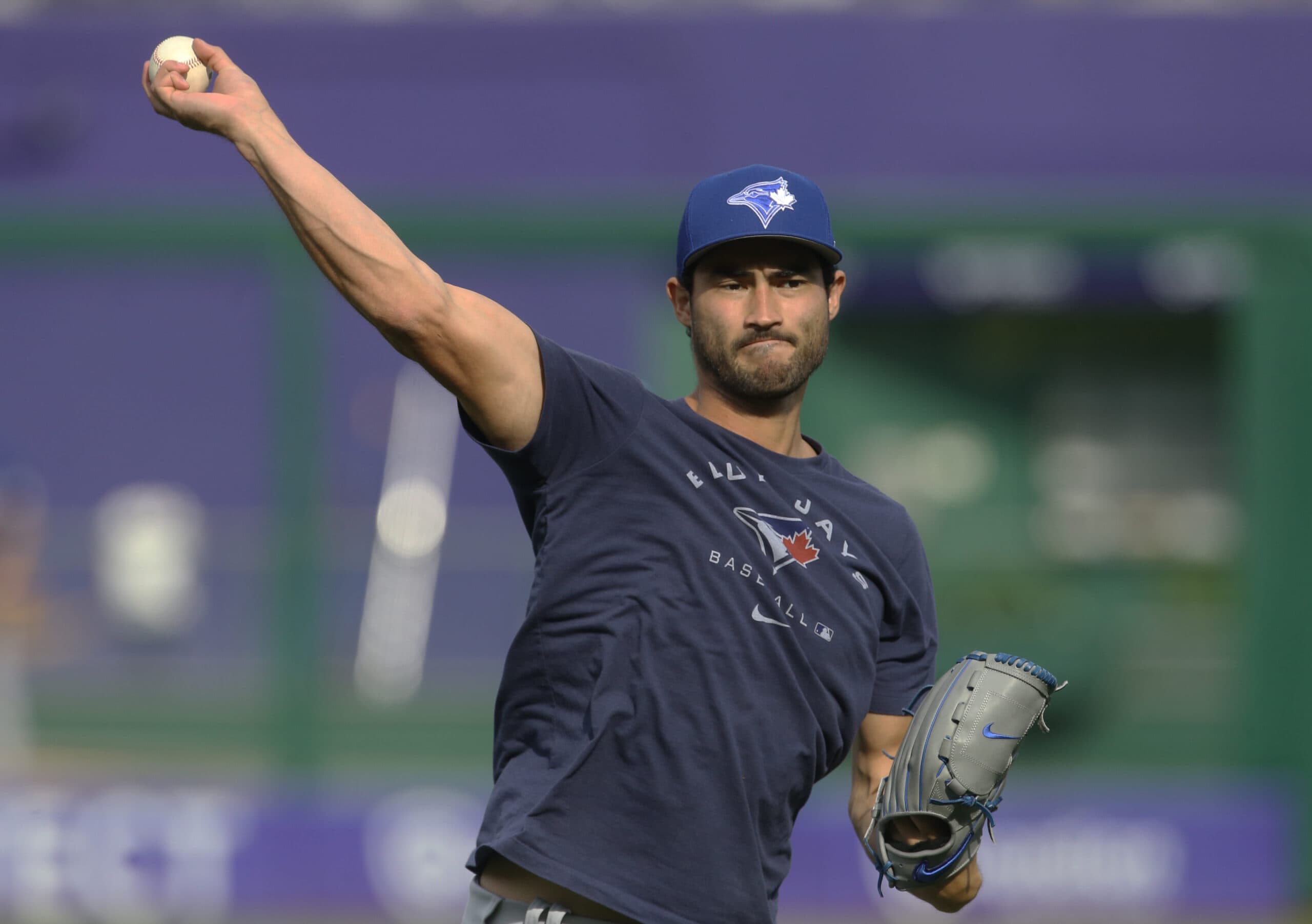 Photo credit:Charles LeClaire-USA TODAY Sports
Well, that wasn't a great rehab start.
Mitch White made his second start of the season, and his first at the Triple-A level… and it didn't go great.
On just his fourth pitch of the outing, he gave up a solo home run to Boston prospect David Hamilton. The next batter flew out, but White proceeded to walk  Bobby Dalbec, before prospect Wilyer Abreu singled. White got out of the inning when Jorge Alfaro grounded into a force out.
The second inning started off okay. He hit Greg Allen with a pitch, before he generated two flyouts. Then the trouble started as he faced the top of the order. Hamilton hit an RBI double to give the WooSox a 2-1 lead. He walked the next batter, who attempted to steal second base, which allowed the runner from third to score.
He came out for the third inning, getting Dalbec and Abreu to flyout, before being pulled after hitting 56 innings. The 28-year-old finished with a line of
2.2 IP, 3 H, 3 ER, 2 BB, 0 K, 1 HR.
So what do you make of this outing? Well for starters, it wasn't very good. White seemingly lost control of his pitches as he walked two batters and hit one.
Moreover, the lack of whiffs plagued him once again. Out of the 56 pitches he threw, he generated 24 swings, with only four of them being whiffs. Out of the 13 fastballs that got a swing, a batter only missed once. His best pitch in this regard was the sweeping slider, which batter swung at seven times, missing twice. Overall, he finished with a 17 whiff % and an 18 Caught Stealing + Whiff %.
Not just that, but his fastball continues to be down in velocity. He maxed out at 91.8 mph, and averaged 90.3 mph, down 3.4 mph from last season's major league average. It is worth noting that the weather in Worchester was quite cold, as it clocked in at 10 degrees celsius and rainy. Furthermore, it's only his second outing of 2023, and as you saw with guys like Alek Manoah and Chris Bassitt, velocity takes some time to come back.
While he may have had a poor outing, it's still early in his 2023 season, and he has a few more outings on his rehab assignment to figure it out before the Jays have to make a decision. Just don't look at Nick Frasso's numbers this season.
As always, you can follow me on Twitter and Instagram @Brennan_L_D.
---