Bad Times in The Bronx: A walk-off Aaron Judge dinger, terrible umpiring, and more!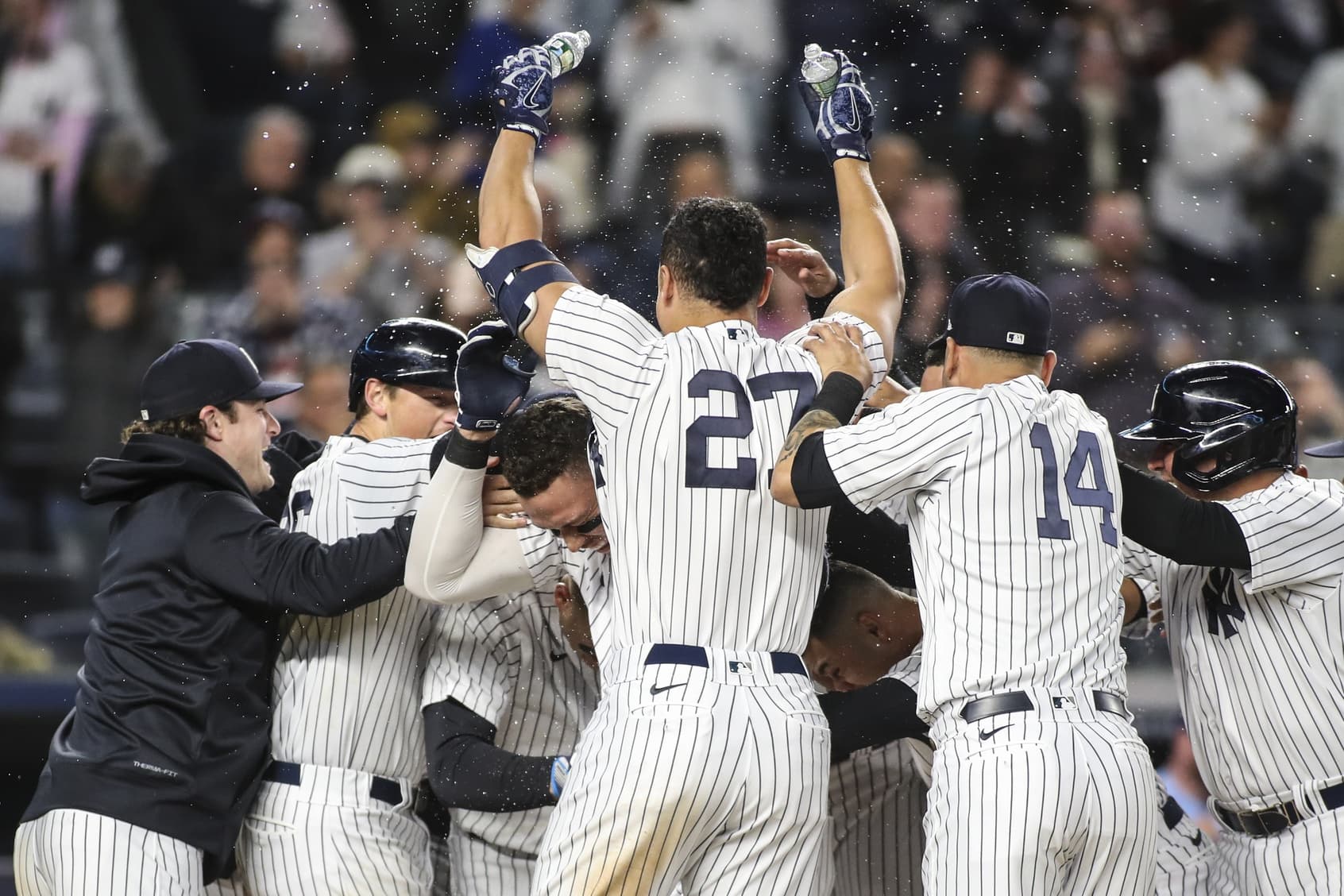 Photo credit:© Wendell Cruz-USA TODAY Sports
Remember when the Blue Jays had an unsustainably good record in one-run games? It seems that's all coming crashing down at once.
Toronto blew two different leads at Yankee Stadium on Tuesday night. The first came moments after Yusei Kikuchi's no-hitter was broken up in the sixth inning and the second came in the bottom of the ninth inning by way of an Aaron Judge moonshot.
A winnable game results in a loss and the Blue Jays have now lost three games in a row and sit at 17-14 for the season.
Things worth mentioning…
Before getting into The Bad Stuff, we should talk about some positives, with the big one being Yusei Kikuchi putting together his second very good start in a row, both against the Yankees nonetheless. After holding New York to one earned run over six innings last week, Kikuchi again got the better of the Yanks, as he allowed two earned runs on two hits and three walks while striking out seven over five-and-one-third innings. He only made it through 14 2/3 innings in his first four outings so seeing Kikuchi plow his way through an opposing lineup multiple times is certainly encouraging.
That no-hitter would end in the sixth as DJ LeMahieu doubled and Aaron Judge singled to kick off the frame. Kikuchi would get one more out and then hand the ball off to Yimi Garcia who promptly allowed a three-run homer to Giancarlo Stanton. To be fair to Yimi, this was a very Yankee Stadium bomb, as it only went 335 feet, the shortest homer of Stanton's career. I mean, hey, it might be a joke, but both teams are playing with the same shallow porch.
Garcia's night came to an end shortly after that, as he dinged Josh Donaldson with a slider. The home plate umpire oddly decided this was intentional and warranted Garcia being tossed, despite the fact there had been no fireworks at all during the game and this really wouldn't be a situation in which the Blue Jays would want to give New York a free baserunner. The Blue Jays have dealt with some absurd bullshit from the umps this season, but this one takes the take.
Some important context, Garcia getting tossed wasn't the only awful umpiring the Blue Jays saw on Tuesday…
Anyways, the Blue Jays took the lead back in the eighth inning and appeared to be on their way to a win. Jordan Romano came into the game in the bottom of the ninth and struck out Isiah Kiner-Falefa but then walked Jose Trevino, the No. 9 hitter. He then walked LeMahieu which brought up Aaron Judge as the game-winning run, and, well…
Romano came out strong but then seemed to hit a wall. The Trevino bat got away from him as he lost command of his slider and then his fastball velocity started to dip in the LeMahieu at bat. His fastballs to LeMahieu were all between 93 and 94 miles per hour, well below what he was tossing to Kiner-Falefa two batters prior. The pitch to judge was a meatball slider hung right down the middle. Worrying stuff given the fact Romano hadn't pitched since last Wednesday.
---