Bad Times With Baltimore Continue: O's spoil Hyun Jin Ryu's return with 13-3 pounding of Blue Jays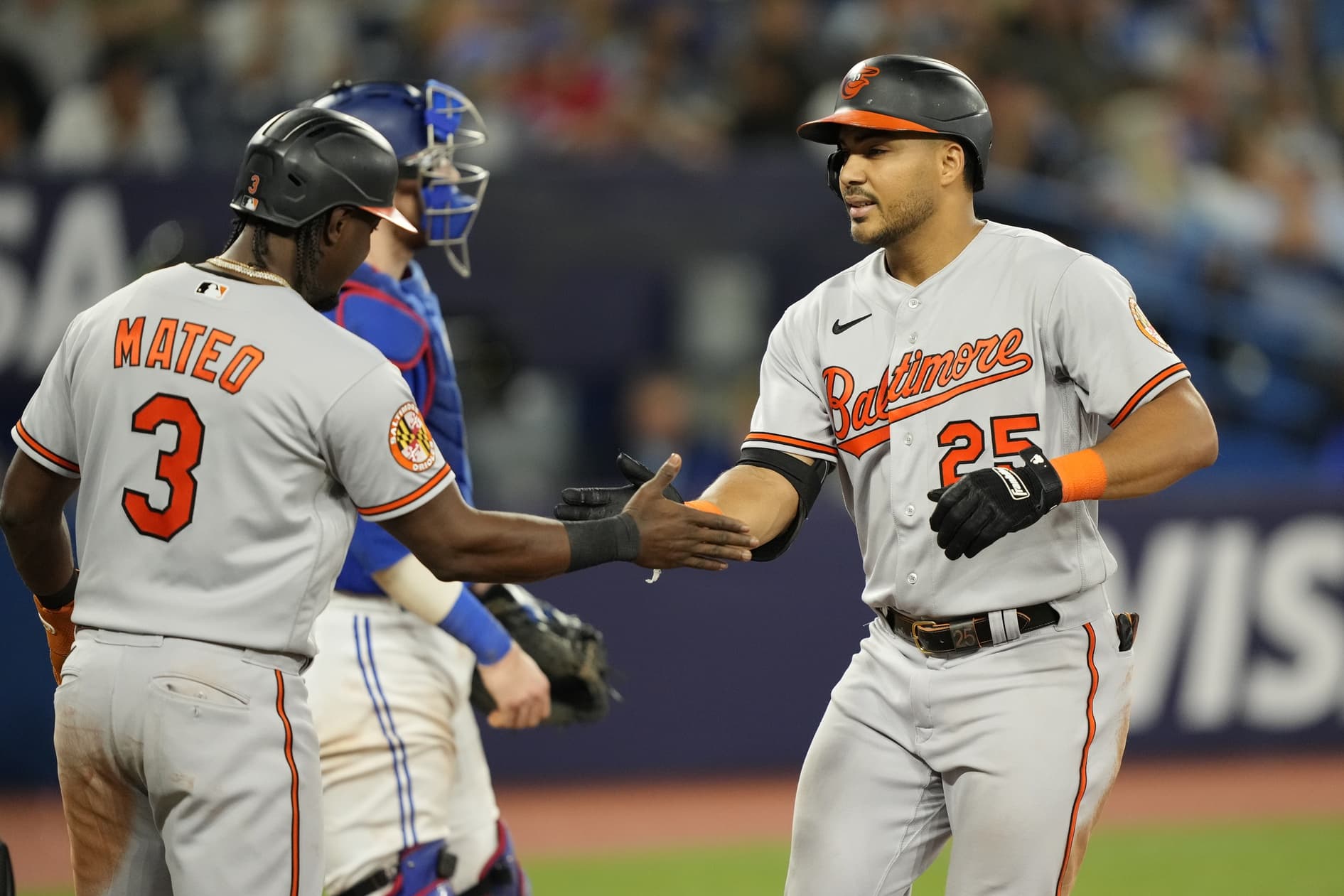 Photo credit:© John E. Sokolowski-USA TODAY Sports
The Orioles have proven their legitimacy more and more throughout the course of this season, and they followed that script tonight with a resounding 13-3 win over Toronto on Tuesday night. In a critical late-season battle of the birds, the Orioles are showing who the force to be reckoned with is, and it's creating more and more separation in the AL East.
The Blue Jays are now 1-7 against Baltimore this season, and 7-22 against AL East foes.
Things worth mentioning
While the buzz of the trade deadline still occupied the minds of fans throughout the Rogers Centre, Toronto had an "addition" of sorts make his season debut tonight. Hyun-Jin Ryu, activated off of the 60-day IL prior to tonight's game, made his first start since June 1st of last season before having Tommy John surgery. There were some things to like, but the Orioles were able to get to Ryu early and often.
"Early" should be taken in the literal sense, as the first three batters of the game recorded a hit off of Ryu. Not only that, but Baltimore hit the ball awfully hard. Adley Rutschman, Ryan Mountcastle, and Anthony Santander recorded hits of 104.1, 110.3, and 99.2 mph off the bat respectively, and it eventually led to Baltimore taking a 2-0 lead after the first frame.
Ryu settled in, only allowing one run over the next four innings, so John Schneider elected to have Ryu start the 6th. Unfortunately, he allowed a solo home run down the right field line to Gunnar Henderson, and that would end Ryu's night. All told, he pitched five-plus innings allowing nine hits, four runs, one walk, and three strikeouts.
The Blue Jays fought back via the home run ball thanks to Danny Jansen and Brandon Belt. Jansen's two-run homer in the second inning and Belt's solo bomb in the third tied the game at 3 to keep Toronto in the game, but that's where the good times ended.
Genesis Cabrera allowed three runs (his first earned runs as a Blue Jay) in the 7th inning, as a couple of batted balls juggled in the infield came back to hurt them. Nate Pearson recorded the first two outs of the eighth. but he walked three batters before ultimately allowing a grand slam to Santander to put Baltimore in cruise control. Furthermore, Jordan Hicks had a forgettable Blue Jays debut allowing two runs on three hits in the ninth inning. If you're keeping track at home, that's nine runs that the bullpen allowed tonight.
What's Next: Toronto will look to fight back and gain momentum in the series, as the best they can do now is work for a split. The Jays will send Yusei Kikuchi to the hill to face rookie Grayson Rodriguez.
---