Baseball America's Blue Jays 2022 International Prospect Review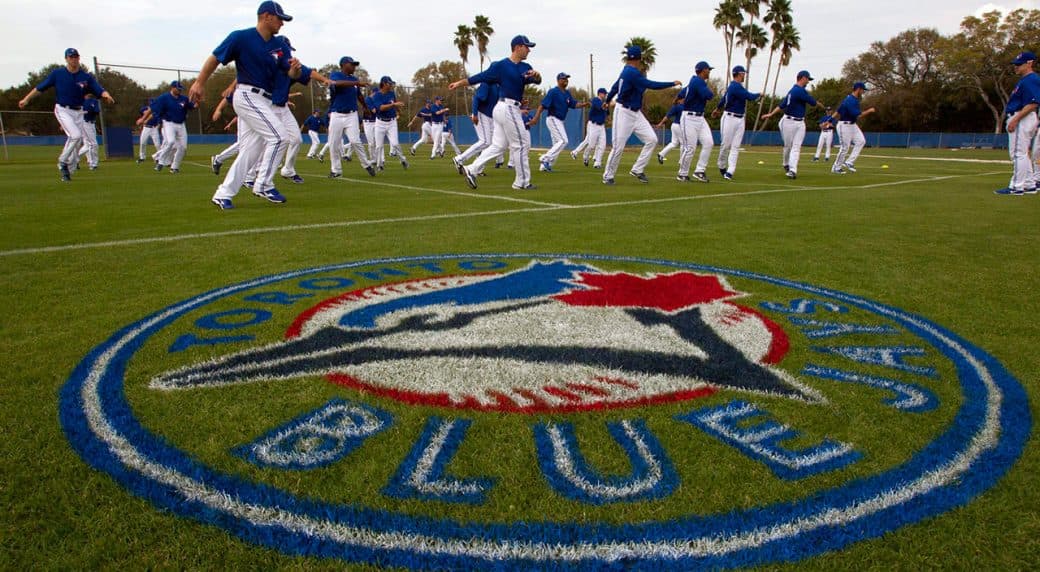 "Top of the class," Luis Meza:
Arguably the best catcher in the class, Meza signed for a bonus of $2,050,000, which was announced on January 15th. Meza is an athletic catcher, which helps him block well. Furthermore, his ability to receive is impressive for such a teenager.
It's noted that Meza has the opportunity to develop into an above-average defender, an important trait for the most important position on the diamond. As for his bat, his approach is considered advanced, connecting with the ball more often than not. He is also a spray hitter and has more of a hit tool than a power tool.
However, as the 17-year-old matures, it's likely he adds more muscle, which will increase his power.
From MLB Pipeline, he ranks as the Jays' 20th best prospect. Below are his grades.
Hit: 50
Power: 50
Run: 45
Arm: 50
Field: 50
Overall: 50
Although not related to Baseball America, MLB Pipeline notes that he has great baseball fundamentals and his arm has become stronger, which will help throw out runners. Per MLB Pipeline and Baseball America, he'll likely start in the Dominican Summer League.
"Names to know:"
According to Baseball America, there are three names to know, two of which are outfielders. I wrote about their signings, but here we'll go more in depth.
Jean Carlos Joseph:
Signed for $450,000, the 5'11, 160 pound Joseph has the potential to develop into a real good centre fielder. His routes are great and he has a good jump off the bat. Furthermore, Baseball America also notes that the 17-year-old Joseph has a strong arm.
In terms of offense, he is a line drive hitter (which has the highest batting average, don't forget), but added more power since the amateur scouts had a look at him. He has the ability to drive balls out to centre field, but as he matures, it's possible that those go out of the park.
He ranks as Baseball America's 30th best prospect and it's likely he'll start the 2022 season in the Dominican Summer League.
Railin Tejada:
Sticking with outfielders, 17-year-old Railin Tejada signed for $600,000, the second-most in this window. When he can connect with the ball, there's a lot of power in his swing. Baseball America presumes that he'll be a fit in the corner outfield with his "power-over-hit" approach.
Like both Meza and Joseph, Tejada will likely start his season with the DSL Blue Jays
Raudy Gomez:
There was only room for one Raudy sounding name, therefore, Rowdy Tellez had to go. In all seriousness, the right hander signed for $300,000 from the Dominican Republic. His age (which I believe to be 17-years-old) is a presumption, however,  the 5 '10 strike thrower has an arsenal of three pitchers. His fastball has touched 93 mph, but it's likely that as he grows older, he'll add more velocity.
According to Baseball America, "Gomez has a knack for manipulating both of his offspeed pitches, including a breaking ball with tight spin and a changeup with fading action that he sells with good arm speed."
It's presumed that he'll start his professional career in the DOSL.
"Sleeper Watch":
Sadly, there is only one name in this category.
Kendry Chirinos:
There isn't a lot of information on Chirinos, but I can tell you he's a Venezuelan third baseman that signed for $240,000. He's strong, with an arm that will stick at third base. Despite being only 5'11, he also has a lot of power combined with his fast bat speed.
I'm assuming he'll start in the Dominican Summer League.
Their Estimated Time of Arrivals:
Although it's not noted in Baseball America, it's likely that most of these prospects won't make it to the Major League until 2026 or later. This is the case for most International Free Agency prospects, as even Vlad took four years to make it to the Blue Jays.
Either way, I'm excited for the Dominican Summer League to start, because I think the team will have a good group of players!
As always, you can follow me on Twitter @Brennan_L_D. Every night (or morning) I recap the prospects' numbers, including my top prospects as well as ones to watch. I can't wait for the Florida Complex League and Dominican Summer League to start up!
---