Blue Jays 2023 MLB Draft Primer: Pitchers and Catchers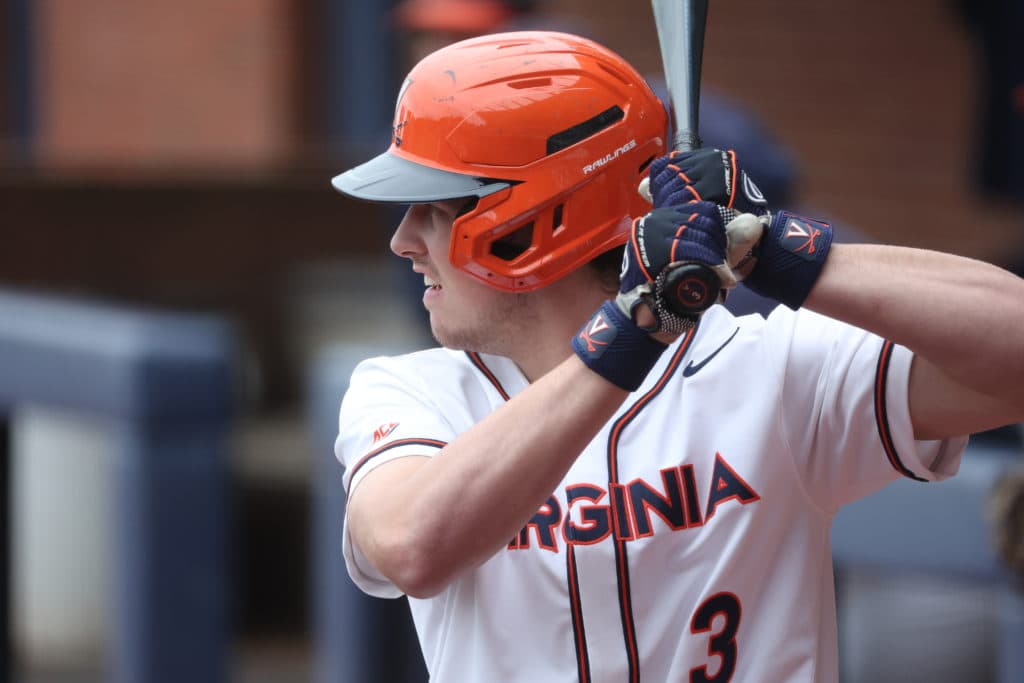 The 2023 Major League Baseball amateur draft begins on Sunday evening and the Toronto Blue Jays will make their selections in the 20th spot in this year's prospect fiesta. 
The Blue Jays have had some significant successful draft selections over the past few years and look to further equip their farm system with possible future big league stars. What positions should be prioritized in the first three rounds? 
Toronto's farm system currently ranks 20th of 30 teams in the majors, falling a few spots over the years due to promotions and transactions. One huge transaction this offseason welcomed an exceptional athlete to the Blue Jays outfield squad but cost a pretty buck in the form of a top prospect. Daulton Varsho joined the Jays and has been electric all around, Toronto surrendered top prospect catcher Gabriel Moreno. Although the trade is currently working as designed for the Blue Jays, Toronto only has one catcher ranked on the top 30 prospect list, Luis Meza, an international signee in 2022. The Blue Jays should prioritize drafting a catcher within the first three rounds. 
It would be hard to start this conversation without starting with Kyle Teel. Teel is a catcher for the University of West Virginia and is in his junior year. The 21-year-old originates from New Jersey and attended Mahwah High School in Mahwah, New Jersey. Perfect Game ranked Teel first overall and first-ranked catcher in all of New Jersey, with a 142 national ranking and 11th national catching rank. This leads into his college career where he flourishes as a full-time starter. Teel is a very projectable player with evidence of exponential development, physically and numerically. His numbers in 2023 were much improved from 2022. He's played eight fewer games with 25 more hits, at 86, three more home runs, at 9 on the year, and seven more RBIs at 52. He's currently at a .416 batting average and a .481 on-base percentage. 
Although Teel is able to play other positions such as second, third, or the outfield, it is without a doubt that he'll be a primary catcher. His defence is above satisfactory with a good display of receiving, framing, blocking, and footwork. He sets up with a one-knee stance and glides his glove from the bottom up, sticking right in and around the strike zone. Compared to other catchers in this draft, Teel paints a competitive physical makeup that translates a 6'1" 190lbs frame into quick bat speed with an aggressive swing that generates raw power. His running grade is a 50 on the 20-80 scale but his ability to hustle supersedes that. Recently, his bat has been more consistent with optimism to be one of the best offensive-catching prospects in this class. He may be the one pick that is closest to replacing Gabriel Moreno. 
The next option that best suits the Blue Jays is an unorthodox one as he's out of high school. Alex Sosa is a 2023 graduate out of Viera High School in Florida. Although a developed catching option out of college would be ideal to fit the draft evaluations, Sosa is an exception, while ranked 118 of the top 150 draft prospects by MLB. On the high school field and Perfect Game showcases, Sosa is a strong physical presence behind the plate, and is highly recognized in the box. He's 6'1" 190lbs in high school, with room to grow. He has an athletic-strong build that exhibits in the batter's box along with an average workable arm and a 1.93 best pop time. Sosa shows excellent footwork behind the plate and has a quick release down to second base. His arm lags a bit with delayed movement and his throw sends him off balance on his finish; however, this will change with maturity development.

His swing is repeated and flows with his hips and lower body, getting the bat head out and using all fields to hit. His batting practice rounds are money! Hit-and-run style simulations along with swing-away repetitions are executed well in a hard line-drive approach. At a young age, Sosa's player makeup and profile will be coachable and a successful project for a Major League club to shape up and prepare for the long run of the farm system. Alex Sosa is the style of catcher to be right behind Luis Meza, as Meza climbs the ranks. 
Looking at which pitchers might interest the Toronto Blue Jays at the 2023 MLB Draft…
It is without a doubt that the Blue Jays will have various arms that graduate the minor league ranks into the majors by the end of this season. There is also a strong lingering possibility that some of the current top 30 prospect pitchers are dealt by the trade deadline. What does this mean for our draft positions on the mound?
Top prospect lefty Ricky Tiedemann has displayed his value a few times this year, while Brandon Barriera broke into his professional career. Yosver Zulueta has been putting on a show down in Buffalo AAA, while arms such as Hayden Juenger, Hagen Danner and Trent Palmer grind it out, awaiting promotion. 
The 2023 MLB Draft pool consists of some very talented pitchers on each end of the rubber that can match and add value to the Blue Jays farm system. Which pitchers should the Blue Jays target?
RHP Hurston Waldrep, Florida
This Florida Saturday starter may be one of the best pitchers in this year's MLB amateur draft pool with some of the most potent offerings. Hurston Waldrep spent two seasons in Southern Mississippi where he went 7-2, 106.1 innings pitched, striking out a total of 156 batters while only walking 41. He then transferred to arguably the toughest NCAA baseball conference where he's currently 7-3 with Florida in 78.1 innings pitched, 117 strikeouts and 44 walks. 
Evaluation-wise, his numbers are quite loud, with emphasis on the strikeouts. His offerings are electric, pure, and consistent. Physically, Waldrep looks the part and displays good quick-arm action with an intense go-getter delivery. His 6'1" 210lbs athletic frame is accompanied by agility and mobility that compliments his arm strength. Waldrep uses his entire body that takes him over the top and combusts his delivery repeatedly with a strong finish. 
Waldrep offers three main options on his menu and they're all delivered with confidence and trust. His fastball touched a consistent 94-96mph and heats up to 99mph. The concern with this pitch is the ability to command it, however, it is a work in progress. Next in the chamber is his slider with a good break sitting mid-80s with the potential to act as an out pitch. His real out pitch is his splitter which takes a ton of hitters fishing.  Waldrep shows confidence and knowledge behind his pitches and attacks each hitter from one to nine in the lineup. He can easily fit an organization as a starter or long-inning relief guy at worse. He's very comparable to 2021 first-rounder, Jack Leiter. The Blue Jays could use an arm like this, and with their 20
th
selection slot and Waldrep being ranked 20
th
MLB draft prospect, Toronto could be a promising landing spot for the righty. 
RHP Charlee Soto, Reborn Christian Academy
Let's start this off by saying this kid needs to be in a Blue Jays uniform! He's projected to go in the first round as a high-ranked pitching prospect, ranked 25
th
of MLB's top 200 draft prospects. His work ethic and routines are elite, and Soto spent time down in the Dominican Republic preparing himself for a season. The soon-to-be 17-year-old is committed to Central Florida and is currently attending Reborn Christian Academy. 
Soto is 6'5", 210lbs at only 17 years of age. He's athletic-strong and only going to get stronger. His pitch options lead with a blazing fastball consistently sitting 95-96mph, topping 99mph. His changeup works well, living low and in, or low and out with dead-drop movement below the knees. The slider works like a darting 12-curveball, painting both sides of the plate, and working away to righties. Soto commands the ball well, challenges his hitters with all options and forces weak contact if any. His numbers and development display a position projection for the future, and he will be successful with any team that selects him in the first round. The Blue Jays could prioritize a pitcher such as Soto in the first round, if still available by the 20
th
slot, which may not be very likely. 
RHP Steven Echavarria, Millburn High School
This kid is a 6'1" high school gem from Millburn High School in New Jersey. The righty attracts a lot of scout attention with his young makeup, performance and projection. His arsenal is in an early development stage that is raw and calculated. His baseball IQ as a pitcher is above average and very workable. 
Echavarria carries a slim build with a weighing of 180-lean and agile. He still has ways to go to grow into his body and this would be huge from a development standpoint. He is strong and has a lot of room to get stronger. What does he bring to the draft table? Four pitches with an above-average control grade and proven ability to throw strikes. 
His 4-seam fastball is consistent at 95-96mph, maxing at 98mph with good run and rise that appears appealing to hitters, along with a mid-90s 2-seamer that runs down and in, bordering the zone. He's able to locate this pitch well while throwing a lot of strikes. His unestablished out-pitch is his slider which probably is his best and most reliable off-speed option. The slider has darting horizontal movement and sometimes breaks like the curveball that he also has on his belt. Echavarria also throws a changeup that lessens 12-13mph from the fastball. 
So far in the 2023 high school season, he's pitched 43.2 innings giving up 18 hits, two earned runs, 10 walks and an impressive 72 punch-outs on a 0.32 ERA. MLB has him ranked 55 of the top 200 draft prospects for this year. The Blue Jays can nurture and develop a young arm like Echavarria if he's given the opportunity. He is currently committed to Florida.
---