Blue Jays acquire hard-throwing reliever Jordan Hicks for two Double-A pitchers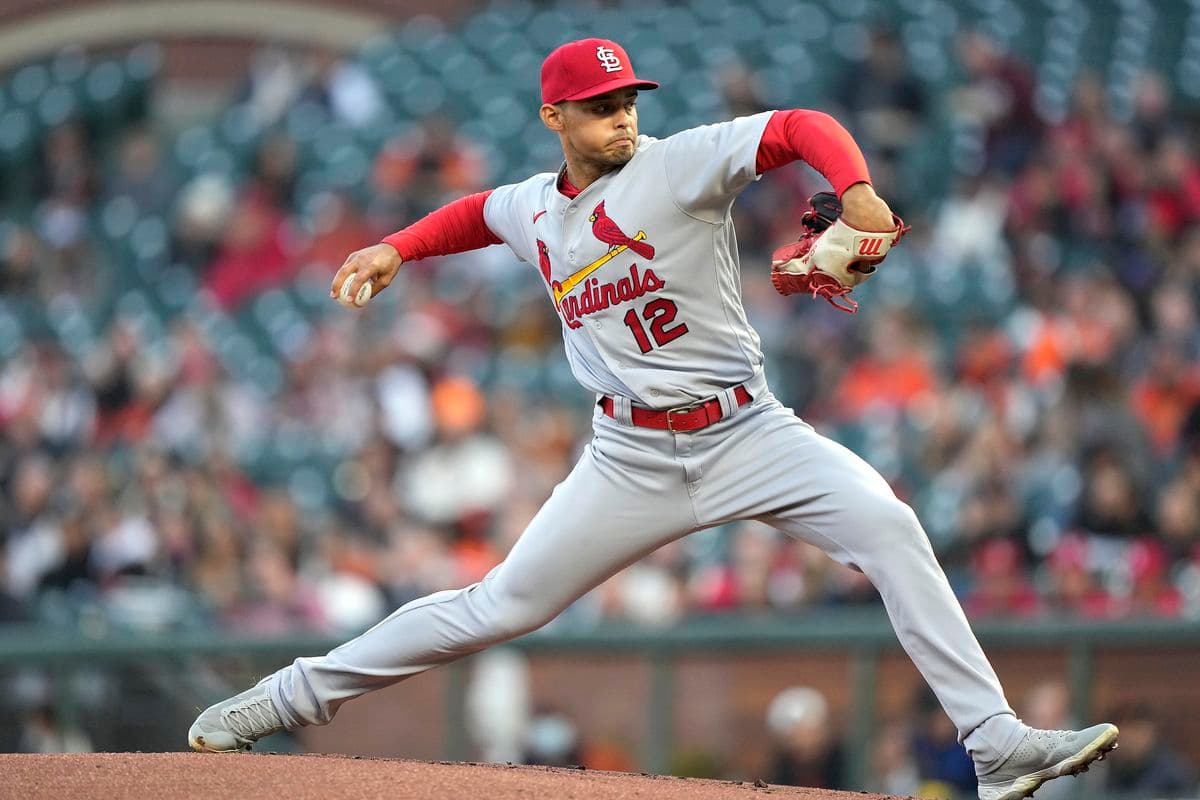 Photo credit:Thearon W. Henderson/Getty Images
We all love hard-throwing relievers!
On Sunday afternoon, it was reported that the Blue Jays traded prospects Sem Robberse and Adam Kloffenstein to St. Louis for reliever Jordan Hicks.

Let's take a look at what Hicks offers first:
What are the Blue Jays getting with Jordan Hicks:
The Cardinals have been closer by committee this season, with Hicks and Giovanny Gallegos both having eight saves, and Ryan Helsley having seven. Although Hicks isn't the best reliever in the Cardinals bullpen (Helsley has that title), Hicks is a fantastic addition to a Blue Jays bullpen that needed one once Jordan Romano hit the 15-day injured list.
This season, the 26-year-old Hicks has a 3.67 ERA and a 3.02 FIP in 41.2 innings pitched, along with a career-high 31.2 K%. There is some concern about his control and command, as he's sitting at a 12.7 BB%, which is actually below his career BB% of 13.2%.
After a rough April, Hicks has a 2.67 ERA and a 2.39 FIP in 30.1 innings pitched, along with a 30 K% and a 10.8 BB%. Hitters are batting .212 against him. For his career, he has a 3.98 ERA and a a 3.67 FIP in 219.1 innings pitched. Furthermore, he has a 24.7 K% and a 13.2 BB%.
Hicks can chuck a ball. His average velocity sits at 101 mph, which is actually the second lowest in his career (he sat 98 mph in 2022). He throws that pitch 70% of the time, for good reason, but also has a slider that averages 87 mph that he throws 27% of the time. His other pitch is a changeup that he throws just 2% of the time.
The sad news is that Hicks will become a free agent after the end of the season. This means that he's a rental for the playoff push, but could obviously end up re-signing with the Blue Jays. 
So long Adam Kloffenstein and Sem Robberse:
In return, the Cardinals received Adam Kloffenstein, who has had a career resurgence in 2023. In Double-A, he has a 3.24 ERA and a 3.45 FIP in 89 innings pitched. His K% sits at 27.6%, the highest since he pitched two innings in rookie ball in 2018. Moreover, his BB% sits at 8.9%, down from 11.3% in 2022 in Double-A.
I've been really high on Sem Robberse since 2021, and for a reason. I truly believe that he has a back-end of the rotation floor, with a mid-rotation ceiling. The 21-year-old Dutchman has a 4.06 ERA and a 4.59 FIP in 88.2 innings pitched in Double-A this season. His 23.1 K% ranks as his best K% since Single-A in 2021, and he had an 8.9 BB%. It's important to remember just how young he is for the Double-A level.
The Cardinals got a pretty good return here, but the Jays got a reliever who can really help them push for a World Series in 2023. Who do you think won?
---
As always, you can follow me on Twitter, Instagram, and Threads @Brennan_L_D.
---