Blue Jays among the teams who scouted Shota Imanaga's latest start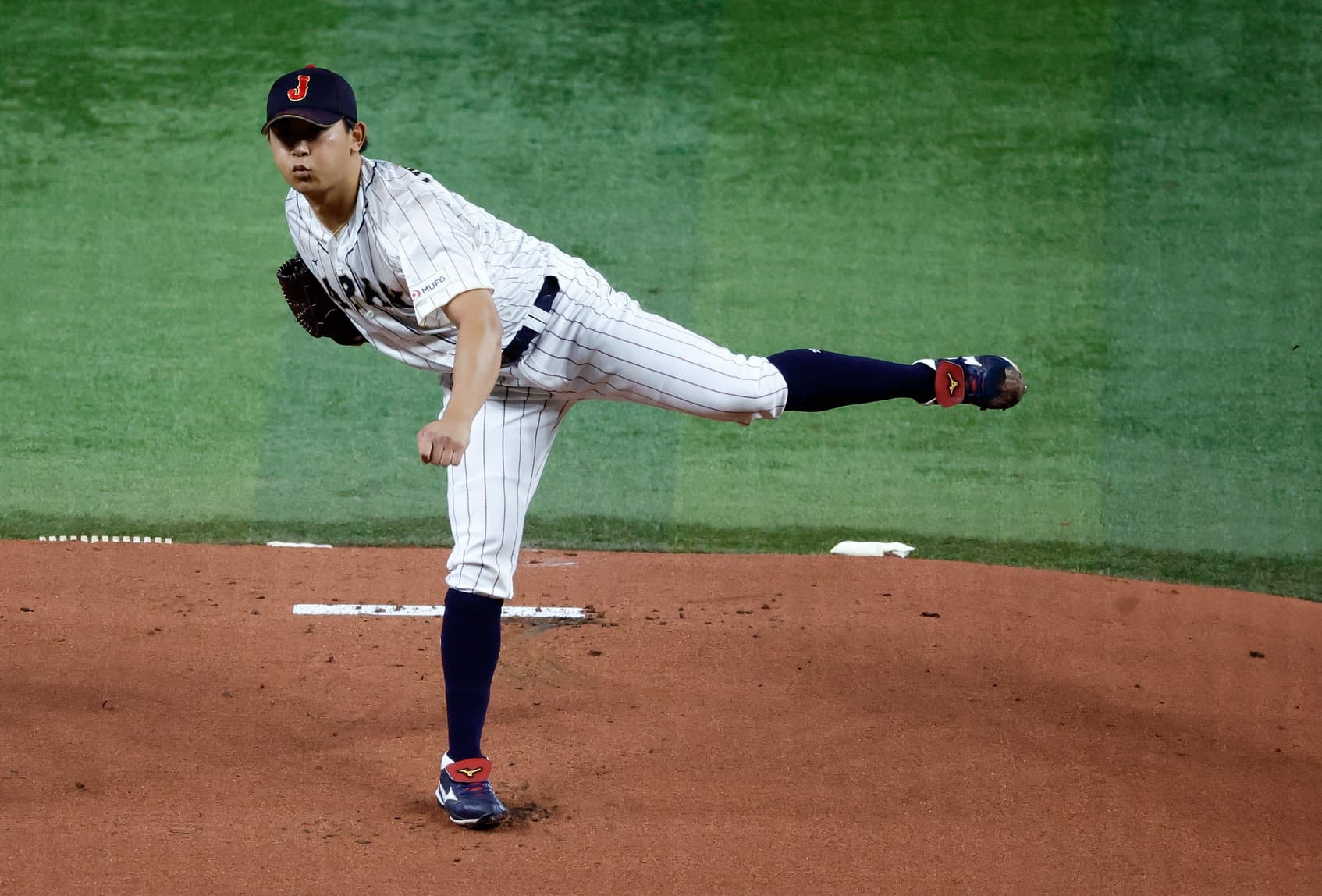 Photo credit:© Rhona Wise-USA TODAY Sports
The Blue Jays are once again scouting a starting pitcher in Japan.
According to Yakyu Cosmopolitan, the Blue Jays were among ten teams that were present for Shota Imanaga's start on September 13th. This isn't the first time that the Blue Jays have watched the lefty pitch. They also had scouts in attendance for one of Imanaga's starts back in June. 
So, who is Shota Imanaga? The 30-year-old left-handed pitcher pitches for the Yokohama Bay Stars of the Japan Central League. This season, he has amassed a 2.71 ERA in 136 innings pitched, along with a 30 K% and a 3.9 BB%, even better statistics than the 25-year-old Yamamoto.
For his career in Nippon Professional Baseball, Imanaga has a 3.17 ERA in 990.2 innings pitched, along with a 25.1 K% and a 6.9 BB%. Imanaga was also a member of the Japanese team that won the World Baseball Classic back in May. He finished with a 3.00 ERA across 6.0 innings pitched and had seven strikeouts. He started the gold medal game against the United States and was credited with the win. 
The 30-year-old lefty has a pitch mix, featuring a fastball that sits in the mid-to-low 90s, a splitter, a cutter (which is more of a slider/cutter hybrid) and a curveball. He's listed at 5'10 and relies more on controlling the zone and keeping hitters off balance to get them out. 
Depending on what happens with Alek Manoah, the Blue Jays may be shopping for a fifth starter in the off-season. Bringing back Hyun Jin Ryu, who's reaching the end of the four-year contract he signed with the Blue Jays as a free agent, is another option for the Blue Jays. The organization could also consider top prospect Ricky Tidemann as a part of their big-league plans in 2024. 
---
As always, you can follow me on Twitter, Instagram, and Threads @Brennan_L_D.
---