Blue Jays are "pushing hard" for Jose Ramirez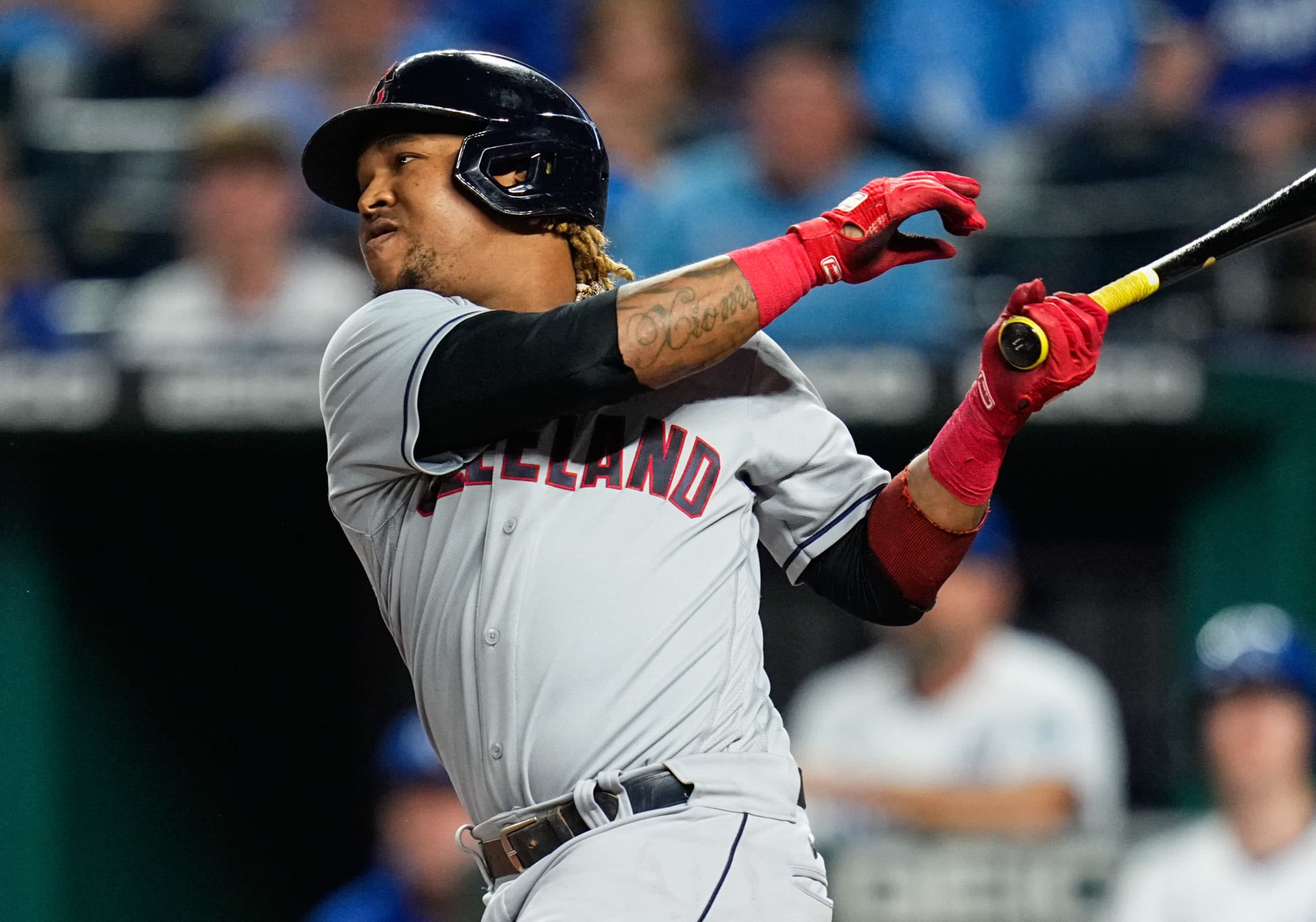 Photo credit:Jay Biggerstaff-USA TODAY Sports
I try to keep swearing at a minimum in my articles and on my socials, but I believe the saying "Shit or get off the pot" applies to the Guardians here.
Rumours are swirling that the Blue Jays are aggressively pursuing Jose Ramirez… again.
After the Guardians low balled Ramirez for the second time in less than a couple of days, Hector Gomez reported that the Toronto Blue Jays are pushing hard for the 29-year-old. Below is the Cleveland offer to Ramirez, which would be for an annual average of less than $20 million per season.
Other than signing Luke Maile, they haven't tried to improve like the other four teams in their division. While they signed Emmanuel Clase to a very team friendly contract (around only 4 million a year), there is no chance Jose Ramirez will sign
another
team friendly contract. 
If that doesn't scream low ball, check out his agent's tweet after the Guardians first offer at the end of March.
Ramirez signed with the Guardians in 2009, when Mark Shapiro was the General Manager of the team. The third baseman is arguably one of the better players in the league who has speed, power and amazing defense.
He has put together multiple MVP calibre seasons, being nominated for the award three different times. Last season, the third baseman slashed .266/.355/.893 with 36 homers in 636 plate appearances. Ramirez fills a need as he's a switch hitter, but is also on a great contract for two more seasons.
It's already been noted that if the Jays trade for him, Ramirez would move to second base, where he'd likely be a fantastic defender. This would leave the Jays with an infield of Chapman at third, Bichette at short, Ramirez at second and Vlad at first. Not only would this lineup rake, but the infield defense would be quite solid.
The Guardians have the second lowest payroll at $37,410,000. It's sad because 20 years ago, the Guardians payroll sat at $78 million. "Small Market" teams are only small market because they don't want to spend.  Teams like the Tampa Bay Rays and the Minnesota Twins are traditionally small market, yet the will still spend the money on deserving players.
It's time to shit or get off the pot, Cleveland. Pay one of the best players in franchise history, or start a rebuild. If you don't soon, the package you'll receive for him will diminish. Hell, there's even a chance he walks for free at the end of the 2023 season.
Fan favourite reporter, Carlos Baerga will be going live at 9:30 PM EST, where he'll be talking about Jose Ramirez and the Blue Jays, so that may be worth watching.
As always, you can follow me on Twitter @Brennan_L_D. Sorry to any employers that read my articles and see that I swear, but this was a fitting article to do so.