Blue Jays' Brandon Belt on bunt attempt to break up Tigers' no-hit bid: 'We're trying to win a ballgame'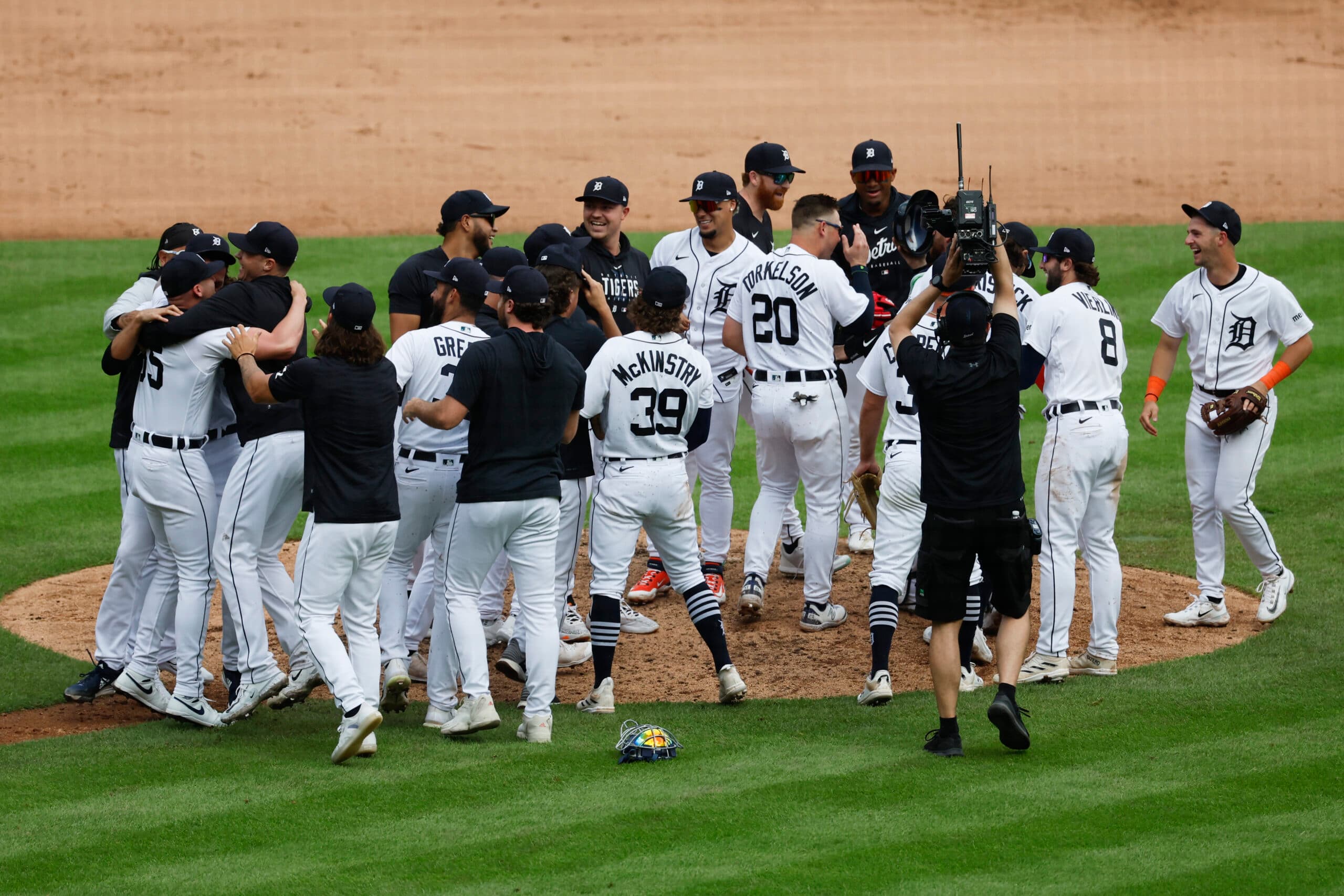 Photo credit:Rick Osentoski-USA TODAY Sports
Brandon Belt was trying to get on base any way possible in the ninth inning of Saturday's 2-0 loss to the Detroit Tigers, even if it meant laying down a bunt for the Toronto Blue Jays' first hit.
As Belt stepped to the plate in the ninth at Comerica Park, the Tigers were just two outs away from history, needing to retire the veteran lefty and Vladimir Guerrero Jr. to complete the ninth no-hitter in franchise history – their second against the Blue Jays. But it was almost denied by the former San Francisco Giant.
With Detroit's defence playing back, the 35-year-old considered bunting for a base hit – a feat he pulled off numerous times before infield shifts became illegal this season – which would've brought the tying run to the plate. For some, though, this would have been very controversial.
The score, however, had a massive impact on Belt's unsuccessful bunt attempt. If Toronto trailed by more than two runs, bunting for a single wouldn't have crossed his mind. Upon reading Detroit's defenders, he figured it was worth trying to place a ball down the third base foul line.
If not for Tigers closer Alex Lange throwing a first-pitch ball off the plate, Belt almost certainly would've tried to break up their no-hit bid via a bunt single.
In the end, Belt faced a 1-2 count before ultimately flying out to centre-fielder Jake Marisnick – a former Blue Jays farmhand. That was followed by Guerrero's game-ending groundout to third baseman Zach McKinstry, recording the 27th out of the game and completing the combined no-hitter.
It began with 6.2 no-hit innings from Tigers starter Matt Manning, who gave way to teammates Jason Foley and Lange before everyone cleared out of the home dugout for an on-field celebration.
The Blue Jays, meanwhile, had their four-game winning streak snapped as they were held hitless by one of the worst teams – at least statistically – in baseball. And, as Belt admitted post-game, that made Saturday's loss a little more disappointing.
Belt, signing a one-year deal worth $9.3 million last off-season, has quickly emerged as one of the clubhouse leaders in his inaugural campaign with Toronto. And rightly so, as he has 13 years of big-league experience and two World Series rings to fall back on.
With the 2023 All-Star break commencing on Monday, the Blue Jays will aim to close out the first half with a victory in Sunday's finale versus the Tigers, featuring a matchup between Chris Bassitt and Tarik Skubal.
---