Blue Jays call up Vinny Capra, our No. 19 ranked Prospect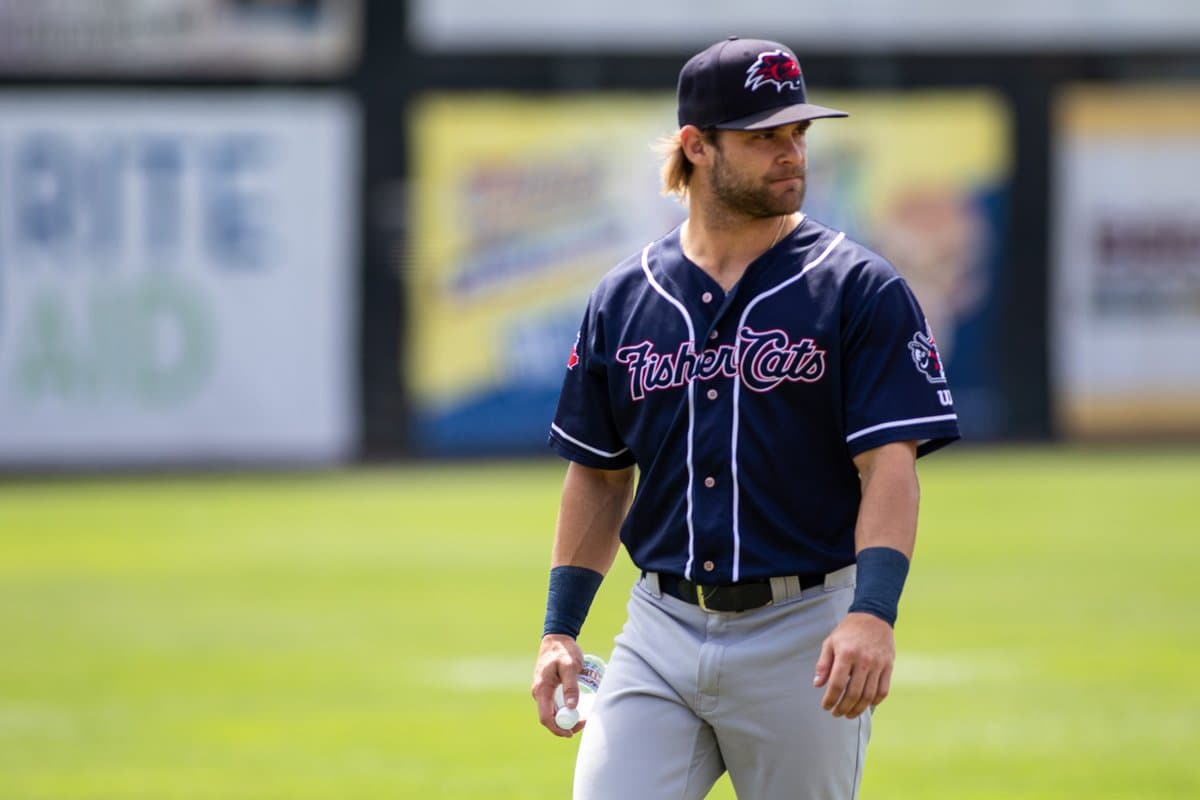 Photo credit:Kyle Mace
Want some roster moves? Well, we got some roster moves!
The 25-year-old utility outfielder was drafted in the 20th round of the 2018 draft. Capra is essentially a jack of all trades, playing every position except for first base and right field at some point or another in his minor league career.
This season, Capra has split time between three different positions. He's played shortstop for 50 innings, third base for 63.2 innings, and left field for 33 innings. The 25-year-old has only committed two errors, one at short and one at third.
However, the 5'8 Capra excels with the bat. He's slashing .304/.377/.478 in 77 plate appearances with the Bisons this season. While he's only 5'8, he does pack a punch, as he has three home runs this season.
Furthermore, he's shown a great eye at the plate, striking out just 10.4%, which is significantly down from 2021, where he had a BB% of 26.2% in Double. Capra's walk percentage also increased, which sits at 9.1% (up from 8.9%).
He doesn't have to be added to the 40-man roster, as he is replacing Cavan Biggio. As Kaitlyn McGrath notes below, since Biggio is on the COVID IL, it temporarily takes him off the 40-man roster.
Either way, this is a big opportunity for the 25-year-old to show what he has, because you may not know the name Vinny Capra.
As always, you can follow me on Twitter @Brennan_L_D. On Sunday, I'll be writing an article checking in on each of the Top 20 prospects to see how they're doing!
---