Blue Jays Continue to Deepen Bullpen with Acquisition of Trevor Richards
Photo credit:Benny Sieu/USA Today Sports
The Blue Jays continue to make trades to improve the bullpen. It started with Adam Cimber and continued with the acquisition of Trevor Richards (and Bowden Francis) from the Brewers in exchange for Rowdy Tellez.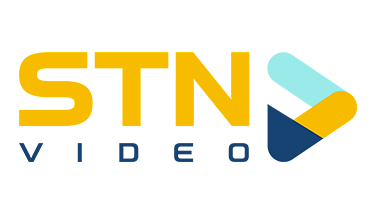 Briefly, Francis looks like a depth piece for the Bisons. He's having a nice season in AAA with a 3.49 ERA but he's a fringe prospect
ranked 25th in the Brewers system per FanGraphs
. He may make it to the Majors as a back-end starter, a Jacob Waguespack type. However it may be difficult for Francis to crack the Blue Jays roster as he is not on the 40-man so the Blue Jays would have to find a way to clear a spot for him.
The main piece in the deal for the Blue Jays was Richards. Richards has already been traded once this season, going with Willy Adames from Tampa to Milwaukee. With the Rays, Richards has an inflated ERA of 4.50 with much better underlying stats (3.41 FIP, 2.72 xFIP), and with the Brewers that was flipped. His ERA was 3.20 but with a high FIP (3.97) and xFIP (4.33). Putting everything together Richards in 31.2 innings has a 3.69 ERA supported nicely with a 3.76 FIP and 3.72 xFIP
Richards provides the Blue Jays and Charlie Montoyo with a ton of versatility out of the pen, something we know they value highly. Richards has started in the past, he came up as a starter with the Marlins in 2018 and has made 52 starts in his career. This season he has been a full-time reliever but has pitched at least two innings in nine of his 21 appearances. We will see how the Blue Jays deploy him but Richards seems like an ideal fit to use a bridge arm if a starter has a short outing. As we saw last night against the Orioles, Steven Matz got knocked around and only made it through four. Richards could be that arm you bring in there instead of a Trent Thornton. Richards can provide some length, keep the game close, and give the offence a chance to get back in it.
Richards doesn't throw hard, though he has seen a velocity boost moving to the bullpen full-time this season. He averages 92.4mph with his heater which is below average, but up from the 90.5 mph he averaged in 2020 and the 89.7 mph in 2019. The pitch doesn't have a high spin rate just 2146 revolutions per minute, per
Baseball Savant
, which ranks in the 26th percentile. Now before anyone asks Richards did not see any spin rate change with the crackdown on the sticky stuff. The spin rate on all his pitches has remained consistent throughout the season.
Richards throws his fastball 55% of the time and when you see it, it doesn't look all that impressive.
That's 93 right down the middle. It's basically a batting practice fastball. That is exactly what Richards wants though.
A fastball with below-average velocity thrown right over the heart of the plate? Doesn't really scream a pitch you want to be throwing over half the time. For Richards though it works and works very well for him. His fastball per
Baseball Savant
has been worth -8 runs (remember as a pitcher negative is better), making it one of the most valuable pitches in the game. It would be the second most valuable pitch on the Blue Jays behind Robbie Ray's fastball. Batters have hit just .186 off the four-seamer with a .253 wOBA.
Hitters have a difficult time staying on this pitch as it doesn't drop as a typical four-seamer would. Richards gets just 12.5 inches of drop on his fastball which is among the least amount of the drop in baseball. Fastballs that stay up like this are typically the high velo high spin ones, think Gerrit Cole, Josh Hader, Jordan Romano etc. Due to Richards' lack of velocity, you would expect his pitch to drop more, just simply due to gravity. However it stays up and Richards gets 2.2 inches more rise than similar fastballs, which ranks 36th out of 401 pitchers with enough pitches to qualify (Side note: ranking just below Richards on this rising fastball list, recently acquired Blue Jay Jacob Barnes).
Richards compliments his fastball with a disgusting change-up.
With a change-up like that, you can see why he intrigued a team like the Rays.
Richards' change-up has a spin rate of 2436 rpms, which is the third-highest in baseball behind ex-Brewers teammate Devin Williams and the Dodgers Mitch White. That much spin allows Richards to get the movement he does and why that pitch is such a weapon for him. That was his best pitch as a starter, but as a reliever, it hasn't been nearly as effective. Looking at the location of this pitch you wouldn't expect hitters to have a .522 slugging percentage against it this season.
Richards has a 22.2% swinging strike rate per
FanGraphs
on the change-up which is expected given the location and movement. It's his primary strikeout pitch that has helped strike out 11.65 batters per nine this season, a career-high. In today's game if hitters aren't swinging over that pitch they are getting under it and hitting it in the air and Richards is no exception. His groundball rate has dropped 10% down to 22.7%, while his flyball rate has climbed to a career-high 48.0%. What this has done is it's kept his batting average on balls in play very low (since fly balls have a lower BABIP than grounders), but can lead to home runs.
If you look at Richards'
baseball savant page
you will see a lot of blue circles. Richards allows hard contact, there is no way around that. Given his stuff and where he locates it that's what is going to happen. Richards makes it work though because of the movement on his fastball and change-up hitters get under his pitches. Among pitchers with at least 50 batted balls against he has the 12 highest average launch angle at 24.4 degrees. You are playing with fire giving up loud contact in the air, but a 95 mph ball hit straight up in the air is going to be an out. Richards has succeeded this season because the home run hasn't hurt him. He's given up five home runs, four of which came on poorly located change-ups, but because of the low BABIP there aren't many hitters on base when the ball does over the fence. Of those five homers, four have been two-run shots and the other a solo. Homers have accounted for nine of the 13 runs allowed by Richards this season.
The Blue Jays outfield will be busy when Richards in on the mound and will have to step up defensively to help him out. Much like the Adam Cimber trade, this is a small trade but one that helps the Blue Jays. Richards has started in the past and while he's likely not going to start for the Blue Jays he can provide some length out of the pen. He can take over in the middle innings if a starter fails to go five or pitch the final few innings of the game in which the starter went deep and the offense gave you a big lead.
The ability to pitch multiple innings will really help as it will allow Charlie to rest some of his key arms. This isn't the blockbuster trade for Craig Kimbrel the fans all want but this another smart trade that improves the Blue Jays outlook this season.