Blue Jays exercise two-year option with pitcher Chad Green for 2024 and 2025 seasons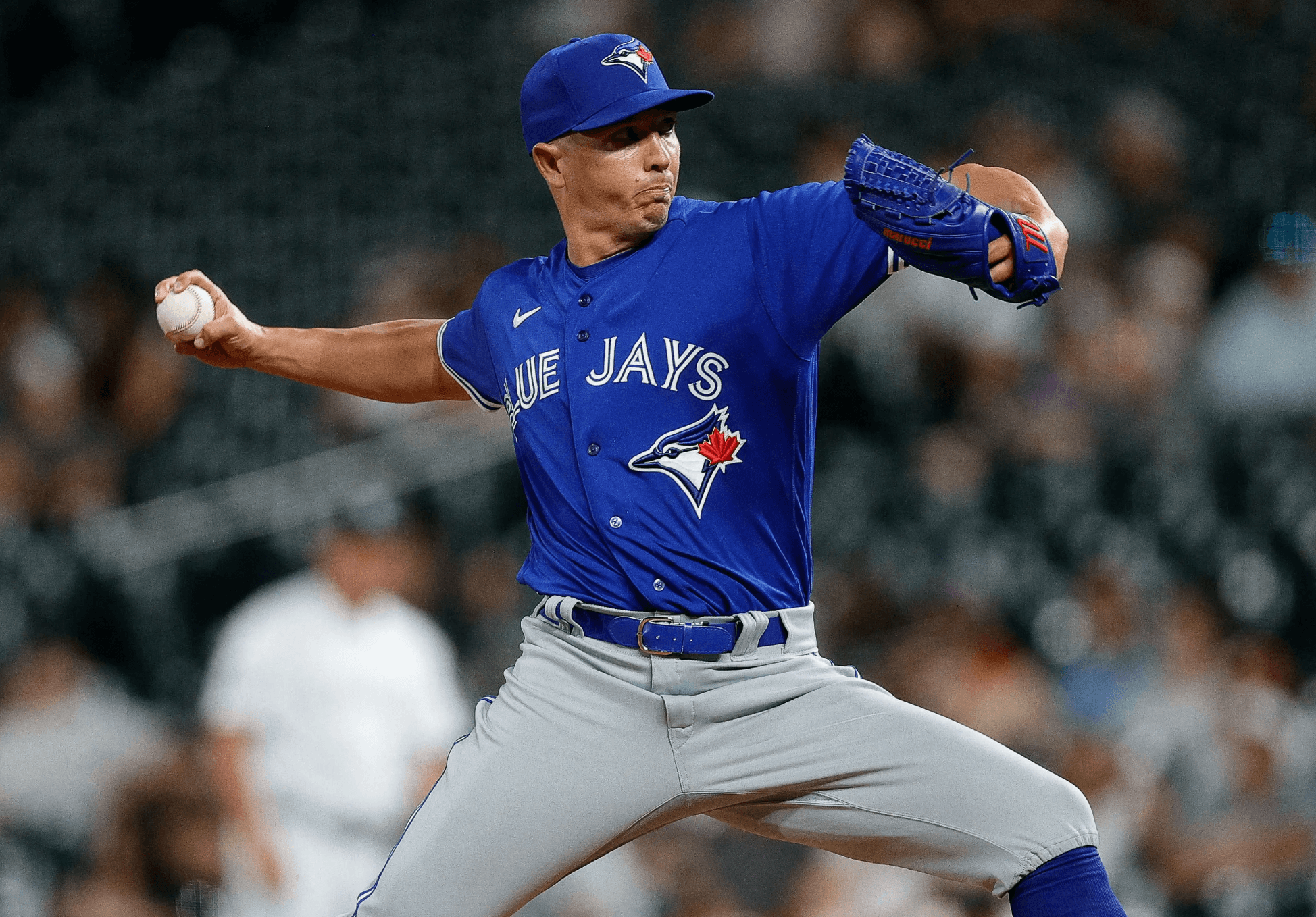 The Chad Green era in Toronto will continue.
The Blue Jays announced on Monday morning that they've picked up the two-year, $21 million option on the right-handed reliever's contract.
Green had season-ending Tommy John surgery in 2022 and signed a one-year contract with the Blue Jays last winter that featured three different potential options.
The first option was a team option in which the Blue Jays could choose to lock Green into a three-year, $29 million contract for 2024 through 2026. The team declined that option and then Green declined a one-year, $6.5 million player option for 2024, leaving the Blue Jays with one more team option worth $21 million for 2024 and 2025.
Given the cost of quality veteran relief pitching on the open market, the 32-year-old showed enough coming off of Tommy John in 2023 that keeping him around at that price was a worthwhile risk for the Blue Jays to take.
Green was activated from the 60-day Injured List on September 1 and he had a disastrous first outing against the Colorado Rockies but settled in as a solid middle reliever for the Blue Jays down the stretch. After allowing four runs in his first outing, Green allowed six earned runs over 11 1/3 innings with 16 strikeouts and four walks. He also picked up four outs without allowing a run during Game 1 of Toronto's Wild Card series with the Minnesota Twins.
Before signing with the Blue Jays, Green had spent his entire big league career with the New York Yankees. He made his MLB debut in 2016 and bounced from New York's starting rotation to their bullpen before settling into a role as a reliever in 2020. He logged 383 2/3 innings with the Yankees over seven seasons and posted a 3.17 ERA while striking out 11.6 batters and walking 2.3 batters per nine.
---