Blue Jays fill part of their outfield puzzle by signing Kevin Kiermaier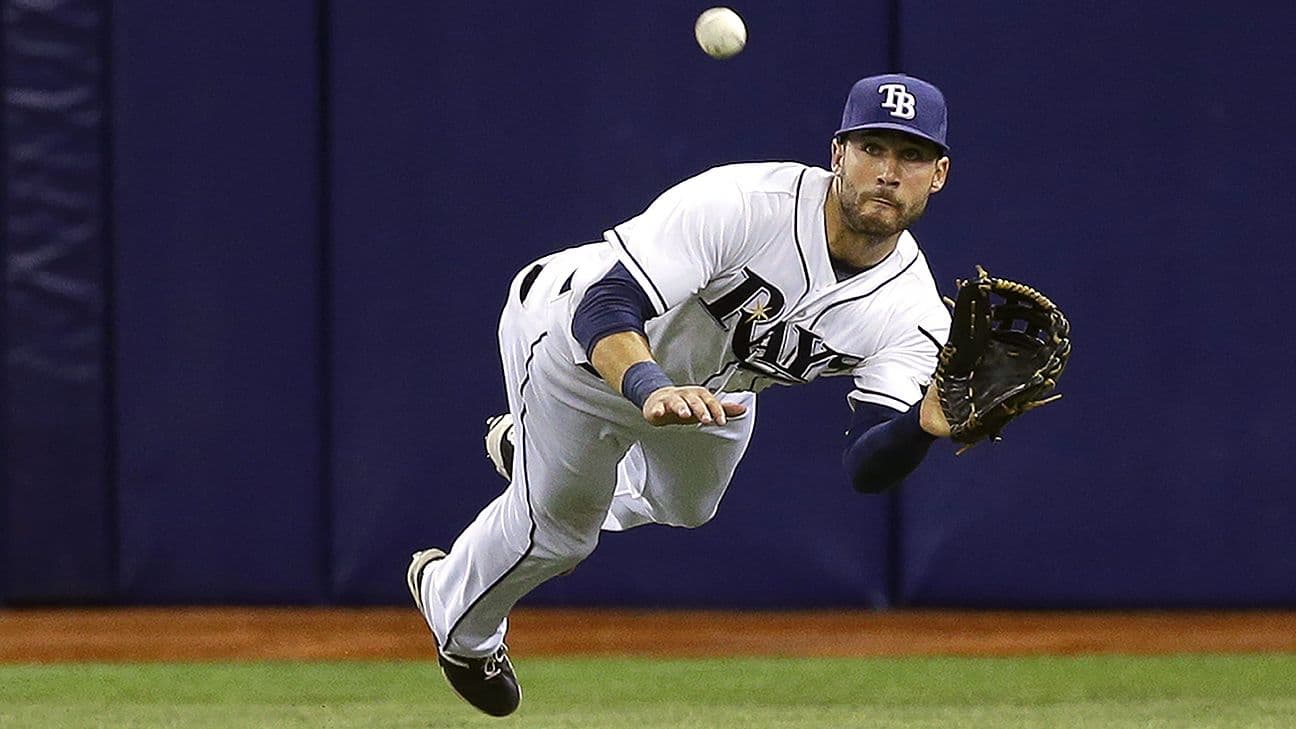 Photo credit:ESPN
Well, the Jays have added their 4th outfielder!
According to Shi Davidi of Sportsnet, the Blue Jays have agreed to terms with centre fielder Kevin Kiermaier.
First things first, Kevin Kiermaier will more than likely be Raimel Tapia's replacement, and
NOT
Teoscar Hernández's replacement. My assumption is that they'll end up signing a corner outfielder such as Andrew Benintendi or Michael Conforto or something.
But what about Kiermaier? What drove the Jays to sign the 32-year-old outfielder? To put it bluntly, his defence is really good.
Last season he finished with a 2 Defensive Runs Saved and 1 Outs Above Average in 482.1 innings played in centre field, which is just slightly above average. However, Kiermaier was dealing with a hip injury. The season before, he had a 13 DRS and 11 OAA in 894.2 innings.
Of course, Kiemaier isn't in his defensive prime anymore, as he once finished with a 38 DRS (which is fucking nuts) in 2015. His best Outs Above Average season came in 2019 with an 18 OAA.
Still, Kiermaier has a strong arm, and when healthy, he has excellent range and speed in the outfield. He's a definite upgrade over Raimel Tapia.
Regarding the bat, it's not unfair to say he's slightly below average. In 221 plate appearances in 2022, he slashed .228/.281/.369 with seven homers and a 27.6 K% for a 90 wRC+. Kiermaier's best season came in 2017, where he slashed .276/.338/.450 with 15 homers for a 113 wRC+. Last season, he had a 101 wRC+, so there is positivity with the bat when he's healthy.
Speaking of which, the big key to Kiermaier's success
is
staying healthy. If he is, Kiermaier will easily provide his value, and then some.
Updates will follow, as his contract has yet to be announced at the time of this article going live. We'll also update this article if there's any word about the game card incident between Kiermaier and Alejandro Kirk in 2021.
As always, you can follow me on Twitter @Brenann_L_D.
---