Blue Jays' first baseman Vladimir Guerrero Jr. will be day-to-day with discomfort in his right knee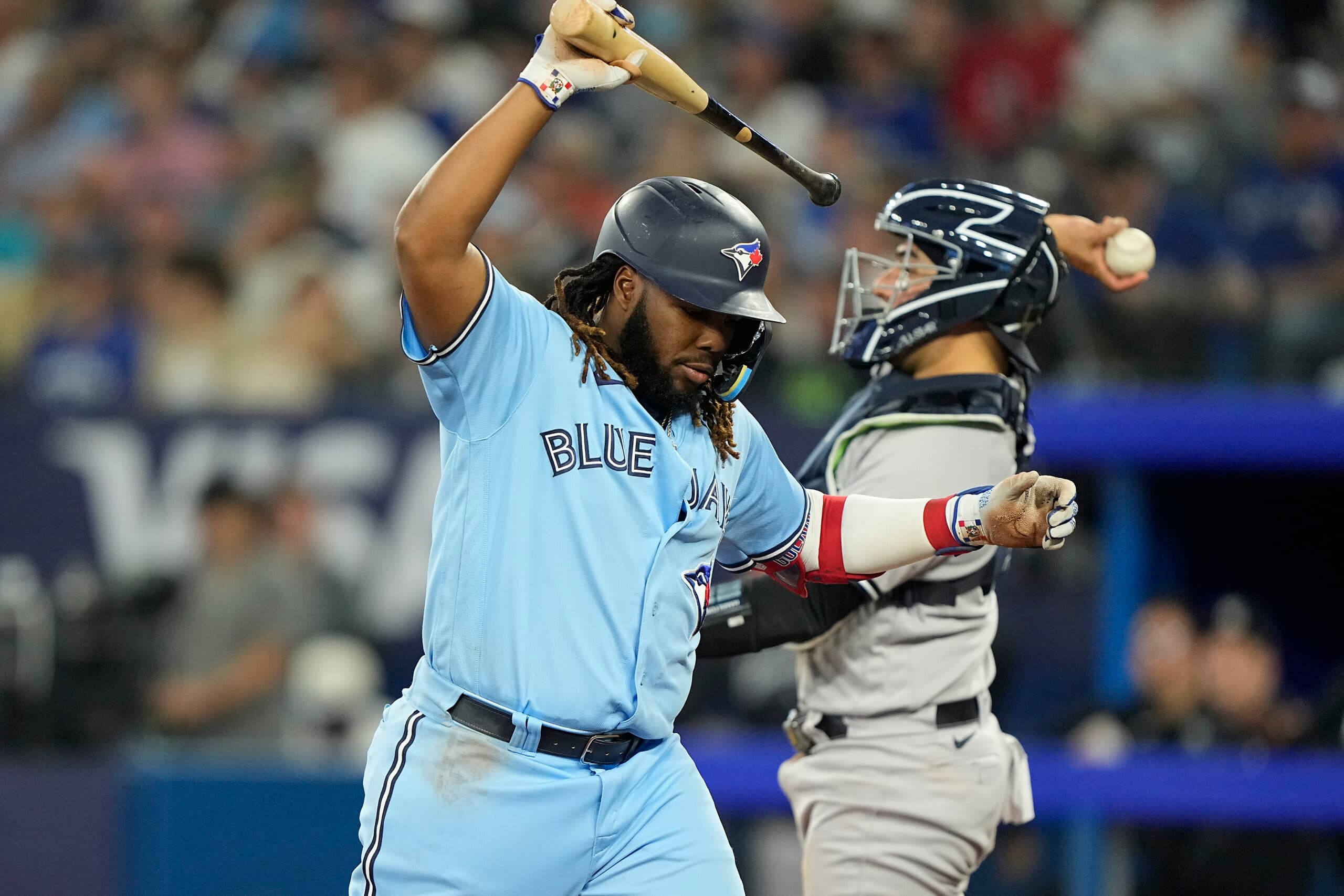 Photo credit:John E. Sokolowski-USA TODAY Sports
Losing an all-star out of your lineup is never easy.
Blue Jays first baseman Vladimir Guerrero Jr. was removed from Tuesday's game after fielding a bunt. We later learned that it was due to knee discomfort.
Blue Jay fans got more information on Wednesday afternoon, as John Schneider noted that the MRI on Guerrero's right knee showed no structural damage.
If you remember, Vladimir Guerrero was pulled from a spring training game due to the exact same injury. On March 3rd, he suffered this injury running to second base, and eventually pulled out of the World Baseball Classic.
This is not the first time the all-star first baseman has been "day-to-day" in 2023. Earlier in the season, Guerrero Jr.'s left wrist also suffered some discomfort meaning he missed the last two games against the Pittsburgh Pirates.
This season, the 24-year-old is slashing .312/.385/.516 with seven homers in 179 plate appearances. He's third on the team in terms of wRC+ (150), and is fourth on the team in fWAR with 1, behind Matt Chapman, Bo Bichette, and Kevin Kiermaier.
Due to the injury being day-to-day, Guerrero Jr. was not added to the injured list. However, had he been (or if he will need to be) the Blue Jays have first baseman Spencer Horwitz absolutely raking in Triple-A. The 25-year-old is slashing .317/.443/.442 with a homer in 149 plate appearances. He also has an incredibly high 17.4 BB% and a solid 20.1 K% for a 134 wRC+.
Hopefully with a little rest, Vladimir Guerrero Jr's knee can fully heal and he can spend the rest of the season in good health.
As always, you can follow me on Twitter and Instagram @Brennan_L_D.
---