Blue Jays first round draft pick Arjun Nimmala made his professional debut Thursday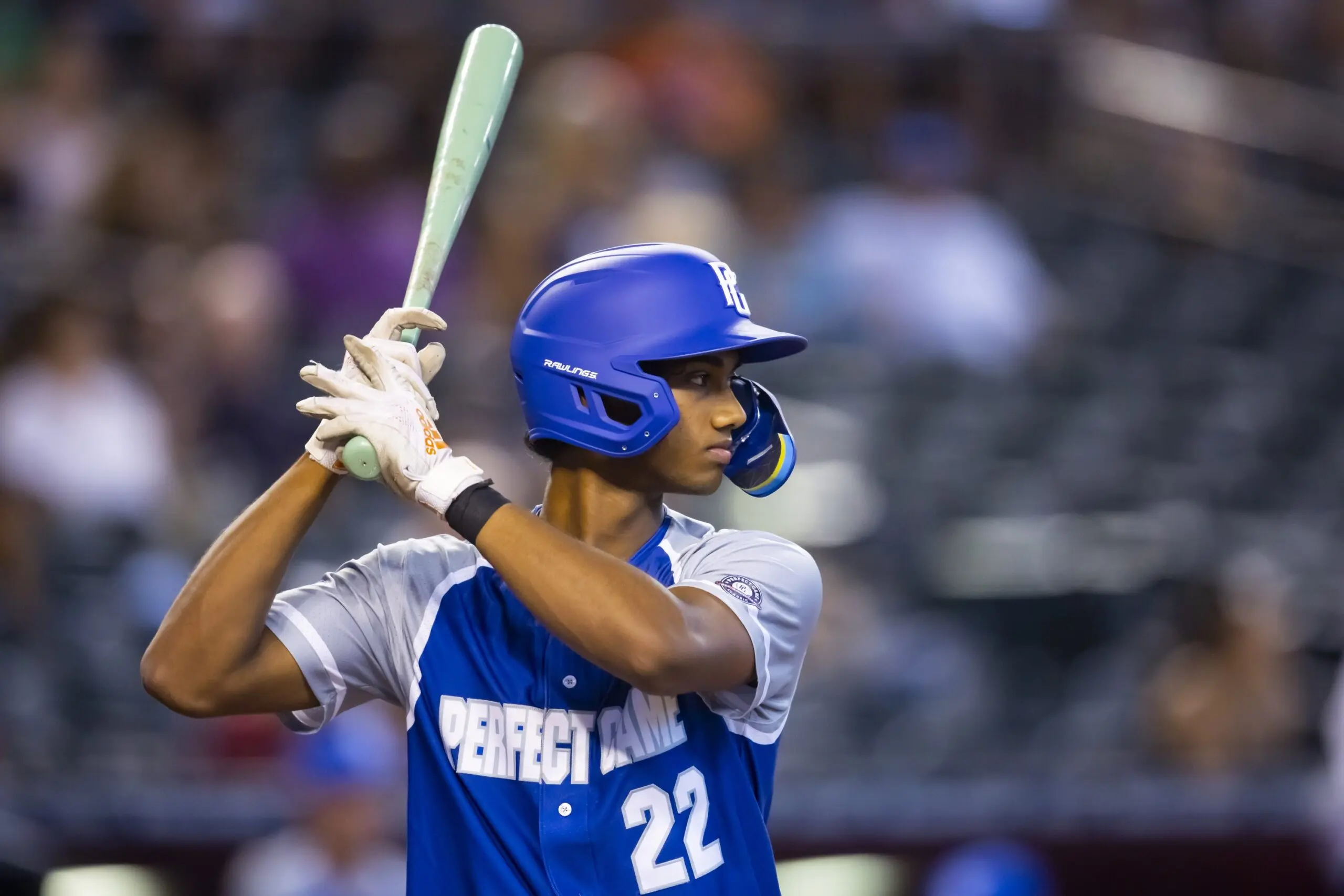 Photo credit:© Mark J. Rebilas-USA TODAY Sports
As we move further away from the draft, some of the new Blue Jays prospects will debut.
Thursday was on of those such days, as first round draft selection Arjun Nimmala made his professional debut, along with ninth-rounder Sam Shaw and non-drafted free agent Nate LaRue.
Nimmala was selected with the 20th overall pick in last month's draft, and signed to a surprising under-slot deal worth $3,000,000, which is $746,000 less than the slot value. This allowed the Jays to sign other prep players like Landen Maroudis and Shaw.
So, how did the two players do in their professional debut? Well, the 17-year-old Nimmala went 1-3 with a single and a walk, while also striking out once. The shortstop also committed his first professional error, but turned a double play with Shaw.
Speaking of Shaw, the 18-year-old Canadian shortstop who played second base on Thursday also went 1-3 while being hit by a pitch. In fact, I was able to see Shaw at the Canadian Futures Showcase, where he impressed me with his quick bat speed and hitting ability. While he played shortstop at the event, his home is likely a corner outfield or second base.
Non-drafted catcher Nate LaRue also made his professional debut on Thursday. Funnily enough, he was selected in the 25th round of the 2019 draft, but decided to honour his commitment to Auburn University. After slashing just .177/.282/.298 with five homers in 164 plate appearances in his senior year, he went 0-3 with a strikeout in his professional debut.
At some point in the future, I'll write an article that will go over how every draft pick has done in their first month, but it's nice to see both Shaw and Nimmala register their first career hit!
---
As always, you can follow me on Twitter and Instagram @Brennan_L_D.
---