Blue Jays' George Springer undergoes successful elbow surgery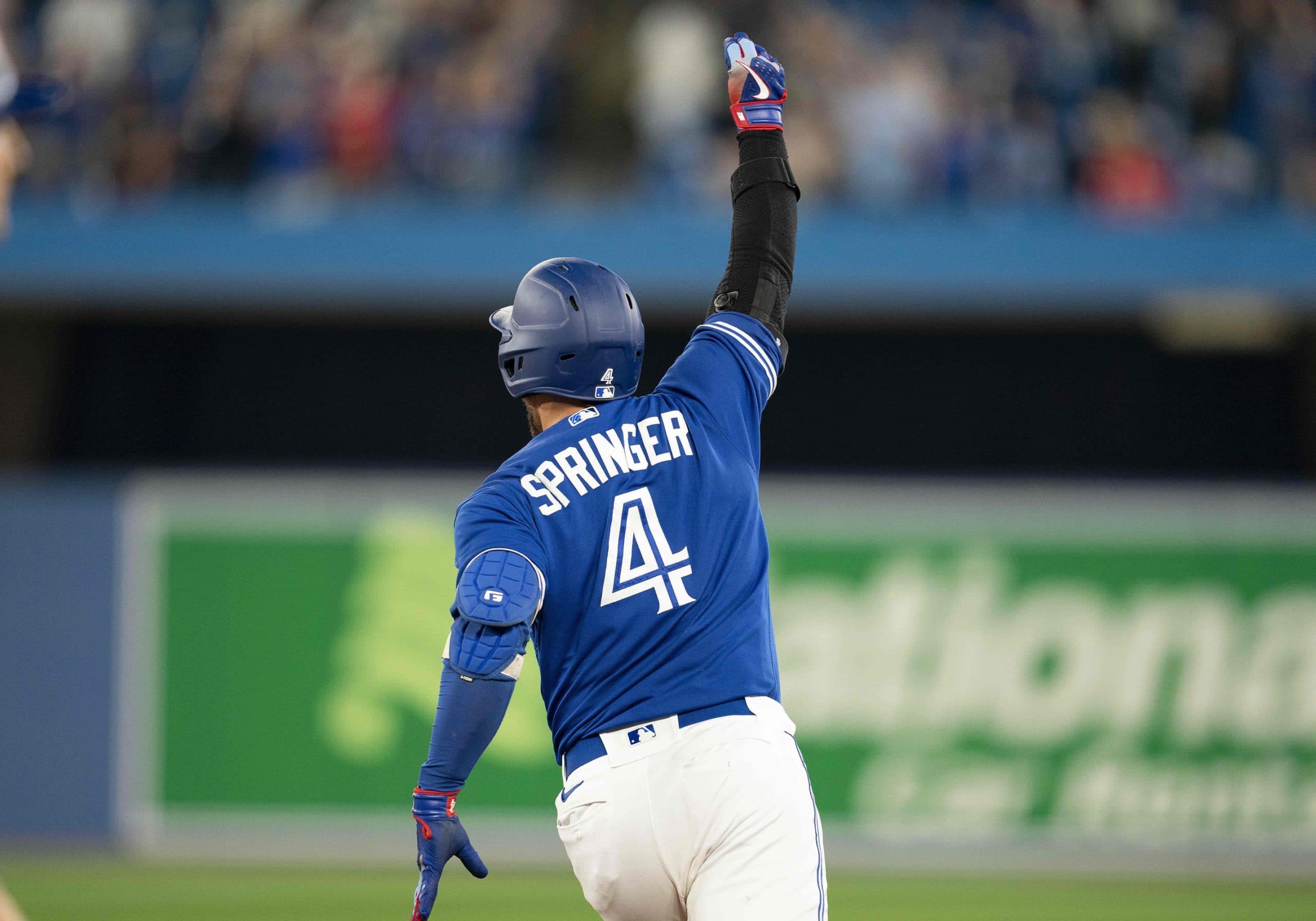 Photo credit:© Nick Turchiaro-USA TODAY Sports
One of George Springer's injuries has hopefully been cleared up.
Per The Athletic's Kaitlyn McGrath, George Springer underwent surgery to remove a bone spur in his right elbow. Thankfully, all signs point to our beloved centre fielder being ready for Spring Training in 2023.
Springer's health has been a topic of interest for his two seasons with the team. In 2021, he missed time with all sorts of leg injuries, the biggest being a quad injury and an oblique injury. He also missed time in 2022 with the elbow injury, although significantly less than the season prior.
Despite not being at 100% for pretty much the entirety of the season, Springer had a successful season, slashing .267/.342/.472 with 25 homers in 583 plate appearances. He finished the season with a 132 wRC+ and a 4.2 fWAR, with the former being tied for qualified Blue Jays hitters.
In the 211 games that he's appeared in with the team, Springer has hit 47 home runs and is slashing .266/.346/.503 in his 925 plate appearances with the team. The 33-year-old signed a six-year, $150 million contract before the start of the 2021 season and has provided a ton of value when in the lineup.
As Springer continues to grow older, it becomes increasingly more likely that he spends more time in right field and hitting in the designated hitting role. For the Jays, it's possible that they'll have to either sign a new centre fielder, or develop one, such as prospect Dasan Brown.
Here's to hoping that Springer recovers well, and spends 2023 injury free!
As always, you can follow me on Twitter @Brennan_L_D. A healthy Springer in 2021 would've resulted in a playoff birth in my opinion. He has been so valuable the past two seasons, and the Jays are much weaker without him in the lineup.
---