Blue Jays have altered the way free agents view their organization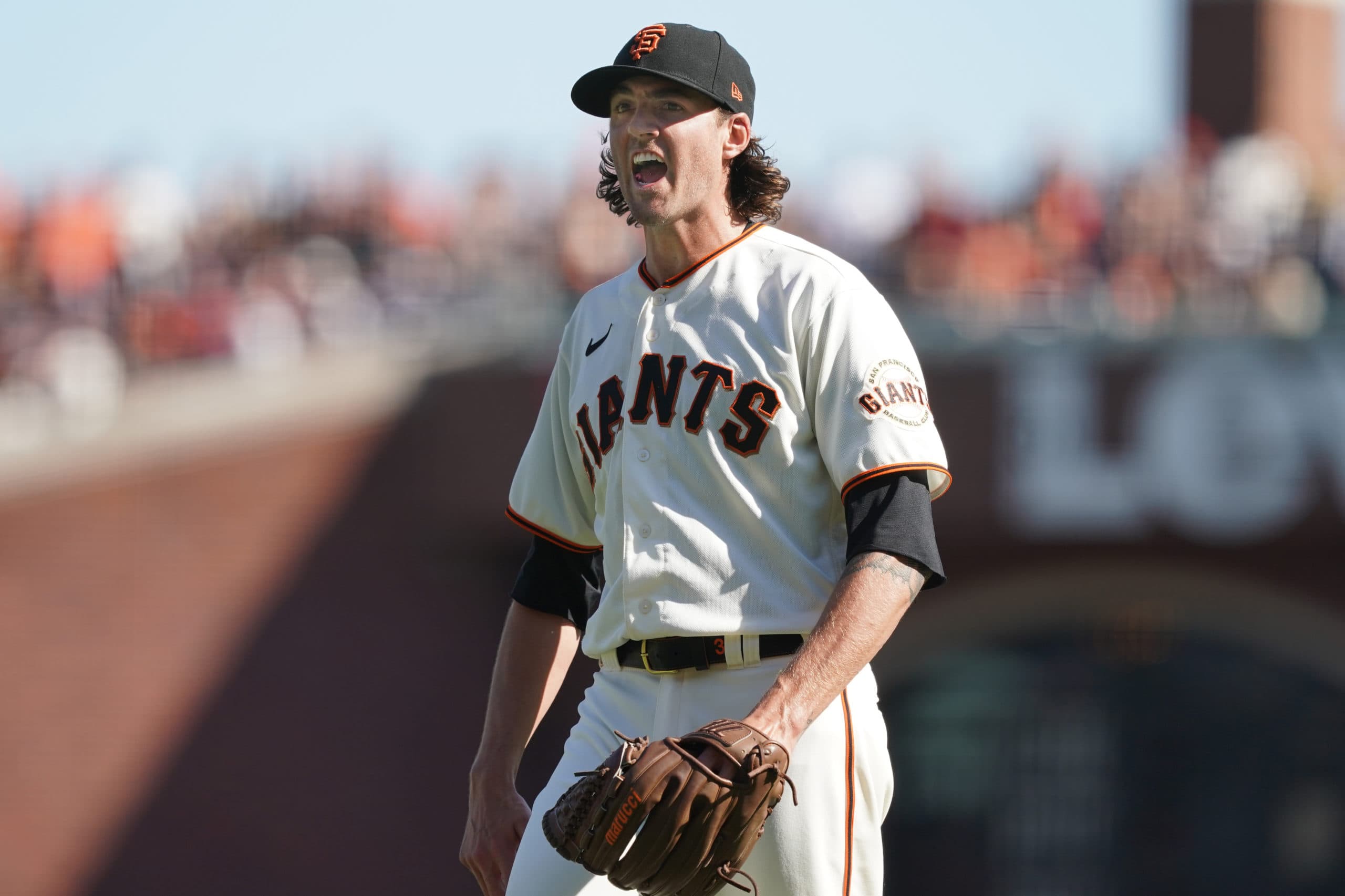 Photo credit:Darren Yamashita-USA TODAY Sports
Throughout their years of existence, the Toronto Blue Jays largely haven't been considered a popular destination for free agents, but recently, that same narrative has begun to change, particularly in 2021.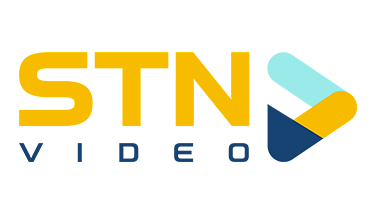 Acting as the lone Canadian franchise in Major League Baseball, historically, there's been a running theme about how this team hasn't been able to attract marquee players in free agency, at least, that was the case up until the last few winters.
Whether it was the disparity between the American and Canadian dollars, concerns about income tax, being forced to pass through customs when crossing the border or having to experience the unpredictable weather in April and May, this fanbase had grown accustomed to hearing all of these excuses year after year. And yet, none of that mattered for Hyun Jin Ryu in 2019.
Breaking past the organization's previous woes to land a high-profile name in free agency, Ryu agreed to join the Blue Jays despite being highly coveted by the rest of the league, signing a four-year, $80-million deal. Still to this day, it remains the largest contract handed out to a free-agent pitcher in franchise history, at least for now.
While it may not have seemed like it at the time, convincing Ryu to sign with Toronto almost two years ago helped set the table for what was next to come, beginning with the shortened 2020 campaign.
Since this club appeared ready to make a playoff push, the front office explored ways to improve the starting rotation, ultimately acquiring Robbie Ray – along with Taijuan Walker and Ross Stripling in separate trades – from the Arizona Diamondbacks in exchange for reliever Travis Bergen. Though the 30-year-old lefty only spent a little over a month with his new team, he still forged a pretty strong relationship with pitching coach Pete Walker.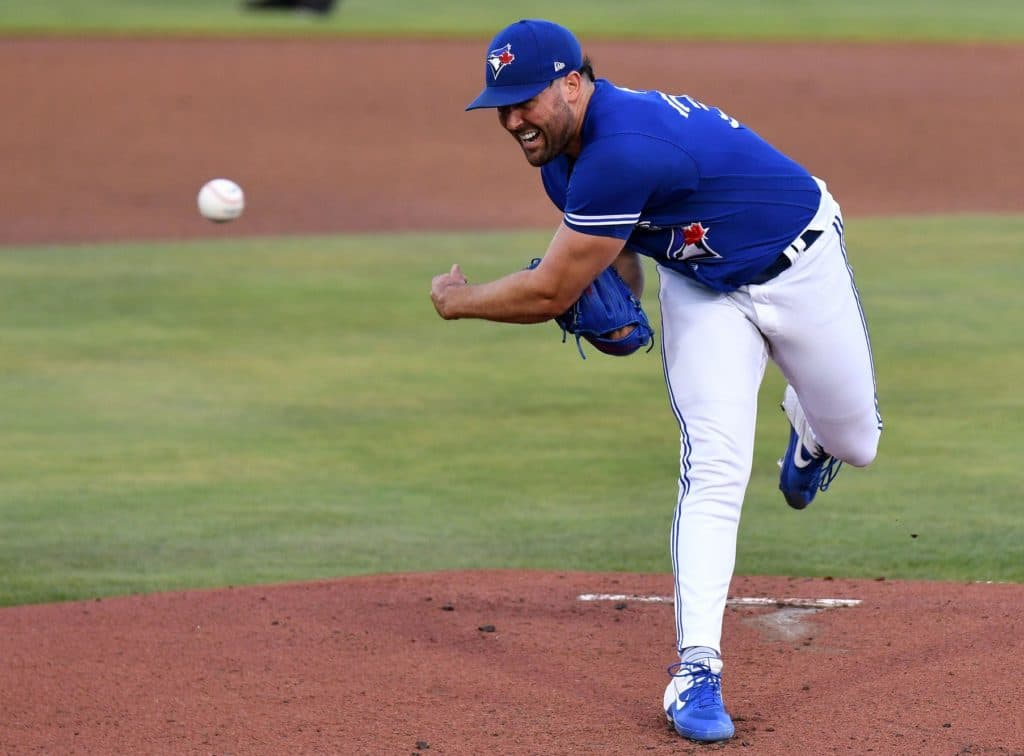 Credit: Jonathan Dyer-USA TODAY Sports
Thanks to the instant bonds Ray developed with the Blue Jays' coaching staff, he didn't waste any time deciding to return for another season, agreeing to a one-year, $8-million contract during the ensuing off-season. Once management solidified the starting rotation, they shifted their attention to the position player market, where they eventually completed a pair of star-studded acquisitions.
Aiming to land the biggest free agent on the market, Toronto did exactly that by signing George Springer to a six-year, $125-million contract – the largest one this franchise has ever shelled out in free agency. As a result, this organization sent a clear message to the other 29 teams that they were serious about becoming a legitimate post-season contender.
Later that winter, despite missing out on DJ LeMahieu and Michael Brantley, their commitment to building a winning culture grew even stronger once they signed Marcus Semien to a one-year, $18-million deal. While he was coming off a forgettable 2020 campaign, taking a chance on the 31-year-old proved to be far more beneficial than anyone could've hoped for, as he was named a finalist for the 2021 AL Most Valuable Player Award.
Following this productive off-season, paired with breakout performances from Vladimir Guerrero Jr. and Bo Bichette, the Blue Jays went on to accomplish their primary goal last season, which was to take a dramatic step forward in their development phase.
While their efforts didn't ultimately result in a playoff berth, given the number of obstacles this team was forced to overcome – including three different home stadiums – falling just short of the second Wild Card seed with a 91-71 record isn't something anyone should discredit.
Coming off that exciting, albeit, heartbreaking 2021 season, the Blue Jays have already conducted a fair share of headline-worthy business this winter, however, these moves likely wouldn't have been possible if not for the progress that was made in each of the two previous off-seasons. In particular, one of their most notable transactions has been re-signing Jose Berrios, who agreed to a seven-year, $131-million contract extension.
Prior to coming over in a mid-season trade from the Minnesota Twins, which sent prospects Austin Martin and Simeon Woods Richardson the other way, Berrios was determined to reach free agency after the 2022 season. But in just two months, the 27-year-old and his family were remarkably sold on the idea of remaining in Toronto long-term, and decided to commit to that plan.
So far this winter, the two-time all-star hasn't been the only front-line starter to sign a lucrative deal with Toronto, as Kevin Gausman recently agreed to a five-year, $110-million contract. Once this move is made official, it'll surpass Ryu's current contract, becoming the largest one that's ever been given to a free-agent pitcher in franchise history.
One of the biggest takeaways from this acquisition is that one of the most highly-coveted hurlers available reportedly turned down a larger offer from the New York Mets in favour of joining the Blue Jays, according to Andy Martino of SNY.
Even though taking this route meant saying goodbye to Ray, who signed a five-year contract of his own with the Seattle Mariners, worth $115 million, it served as another example of how free agents are starting to view the Blue Jays much differently than before.
With a one-two punch combination at the top, in Berrios and Gausman, there's no question this team's starting rotation is in very good hands for many seasons to come. Assuming the front office acquires one more starter before spring training opens, this club could potentially feature one of the top pitching staffs in the majors in 2022 and beyond.
As for Toronto's bullpen, which remains an area of need, work has already begun in hopes of dramatically improving this current group over the next couple of months. Taking the first step in that department, management recently signed reliever Yimi Garcia to a two-year, $11-million contract and according to Ben Nicholson-Smith of Sportsnet, the 31-year-old opted to take less money to join this organization.
In total, three players – all pitchers – have either forgone the opportunity to reach free agency or have taken a smaller contract to sign with the Blue Jays this winter, and the 2021-22 off-season isn't even a month old yet.
Considering this franchise is only two seasons removed from its fairly rapid rebuild, which spanned across two and a half years from 2017-2019, that's a pretty incredible feat that has seemingly been achieved in a very short period of time. Looking ahead, these steps that were taken should not only improve their chances of making sustainable playoff runs but also help them continue attracting high-profile free agents as well.
Even if that doesn't transpire for the remainder of this winter, given that they're a team on the rise and willing to invest significant financial capital, chances are the days of overpaying for mediocre players like Kendrys Morales are, thankfully, long gone.
Since the Blue Jays are far from finished constructing their roster for next season, the time for this troubling narrative to change couldn't be coming at a better time.