Blue Jays make no more trades, Mariners opt to keep Teoscar Hernández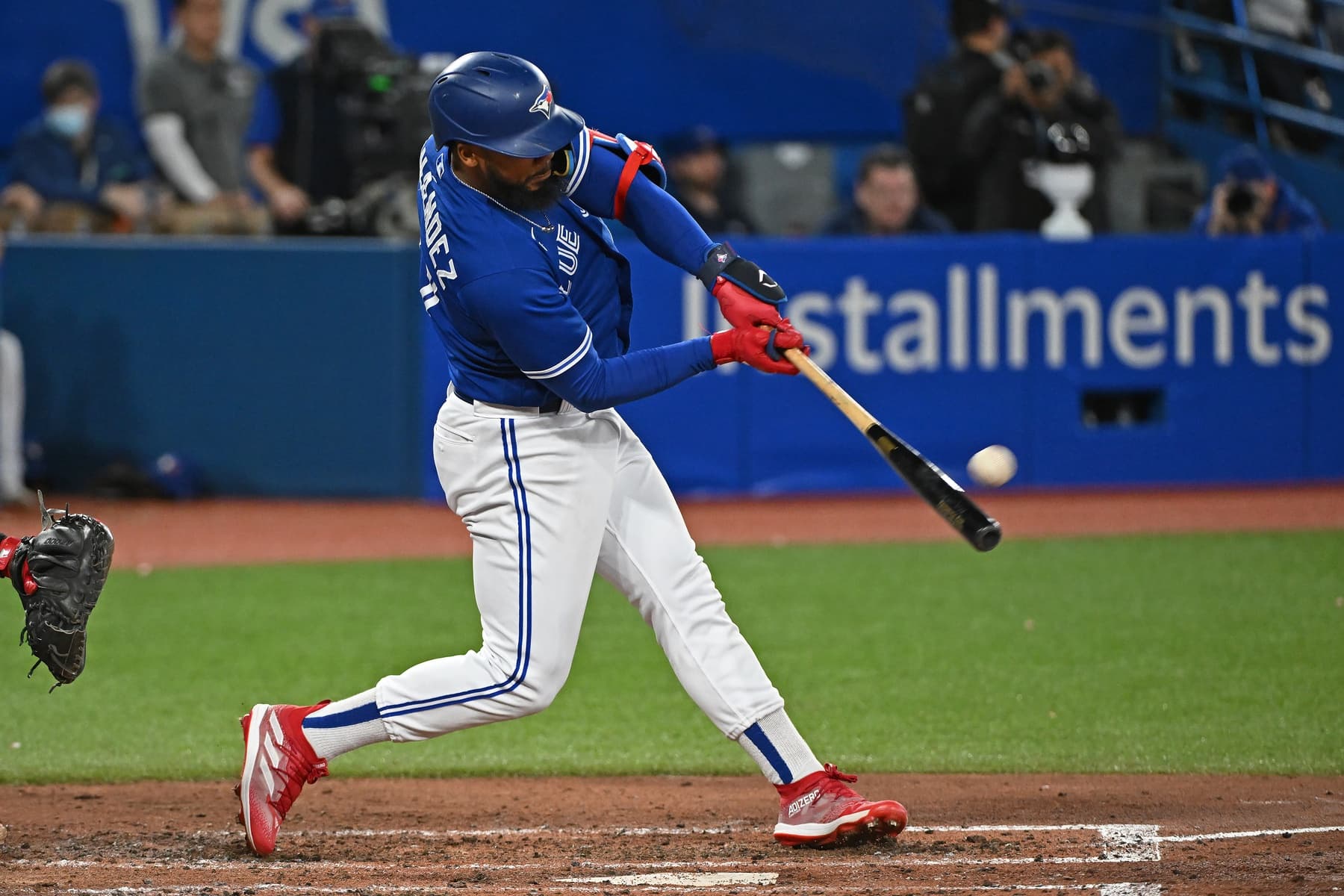 Photo credit:© Gerry Angus-USA TODAY Sports
Well, that was anti-climatic.
After many, many trades with the St. Louis Cardinals towards the end of July and on trade deadline day, the Blue Jays have made no more trades heading to the 6:00 PM EST deadline.
Did they do enough? It's to be seen. One concern amongst fans is a right-handed batter (preferably an outfielder) that mashes left-handed pitching.
Unfortunately, one of these players were not traded, and they just so happen to be former Blue Jay, Teoscar Hernámdez.
For a while there, it seemed like former long-term Blue Jay Teoscar Hernández would be traded to a contender. In fact, he was even linked to the Blue Jays leading up to Tuesday's 6:00 PM EST deadline.
Despite the rumour, the 30-year-old right-handed batter is staying put with the Seattle Mariners, who acquired him in November 2022. As you may recall, the Blue Jays traded the fan-favourite for reliever Erik Swanson and prospect Adam Macko, an intriguing left-handed starting pitcher.
Hernández has had a tough season with his new organization, as he's slashing .238/.288/.406 with 16 homers in 445 plate appearances. What's more is that his 32.1 K% is his worst since 2019, before he truly broke out. His 5.6 BB% is the lowest mark of his major league career.
Would Hernández fit a need? Sort of, I guess. Against left-handed pitchers, he's slashing .303/.323/.573 with six of his 16 homers coming against Southpaws. However, those six homers have come in just 93 plate appearances, compared to 10 in 352 against right-handed pitching.
Hernández is an expiring free agent come this off-season, meaning the Blue Jays have a chance to sign the outfielder. There are external factors if they'll be able to sign him, such as Hernández accepting a designated hitter role, and if Seattle offers him a qualifying offer. However, the latter seems unlikely given how he's played in 2023.
It'll be interesting to see how the Blue Jays finish, and whether or not they'll have interest in the fan-favourite in the off-season.
---
As always, you can follow me on Twitter, Instagram, and Threads @Brennan_L_D.
---