Blue Jays manager John Schneider following Alek Manoah's one-out start: "Everything is on the table"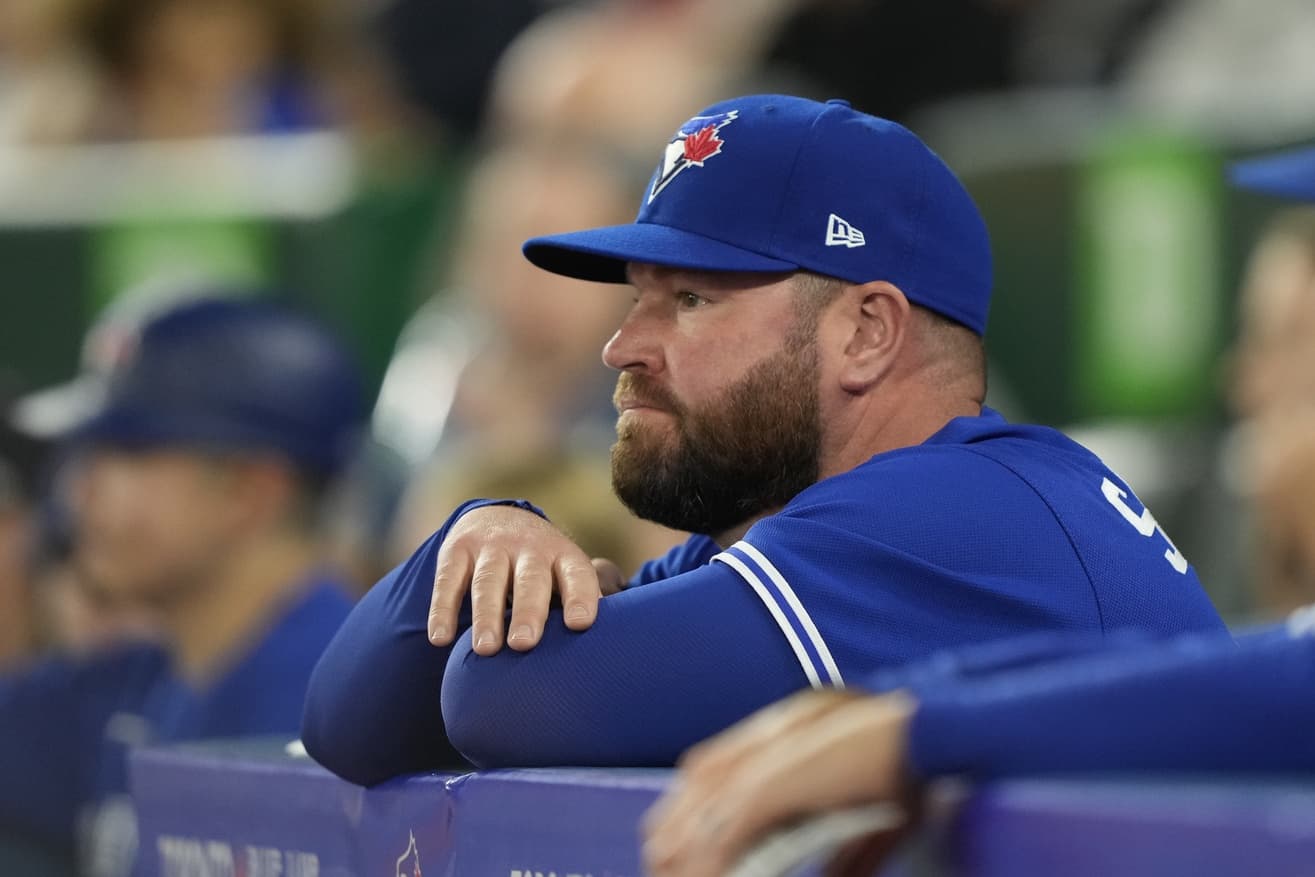 Photo credit:© John E. Sokolowski-USA TODAY Sports
So much for that!
It's difficult to imagine things going worse than they did on Monday night. The Blue Jays kicked off a four-game series with the Houston Astros with an already-taxed bullpen from their tight series over the weekend with the New York Mets. The hope was that Manoah could give the team some innings to save their bullpen but he wound up getting pulled after recording just one out in the first inning.
Manoah's final line was six earned runs on seven hits and one walk over one-third of an inning pitched. He now has a 6.36 ERA on the season and the Blue Jays have lost each of his last seven starts.
Following the game, Blue Jays manager John Schneider said that "everything is on the table" when it comes to how to move forward with Manoah.
"As of now, we're not sitting here making plans for anything, but doing everything we can do for him means using every resource that we have, using the staff and using his teammates to help him through it," Schneider said. "When I say that everything is on the table, yeah, everything is. We're just trying to help him get back to the caliber of pitcher that he was."
At this point, it's difficult to imagine Manoah making his next scheduled start on Saturday against the Minnesota Twins. The Blue Jays could stash the big righty on the phantom Injured List for a quick breather or they could send him to Triple-A Buffalo or to the pitching lab in Dunedin for a longer period of time to sort himself out.
Whatever they choose to do with Manoah, it's better than letting him go out and get lit up like he did on Monday. His starts have essentially become bullpen-killing automatic losses and going through that over and over and over again isn't a solution.
Fans booed Manoah as he exited his start against the Astros and he said afterward that the most difficult part for him was the feeling that he was letting his teammates down.
"They reminded me that they all have my back, that we're all in this together, that they love me and want me to do well," Manoah said. "It's very encouraging to hear that."
---