Blue Jays Minor League Report: Call Spencer Horwitz and Addison Barger up!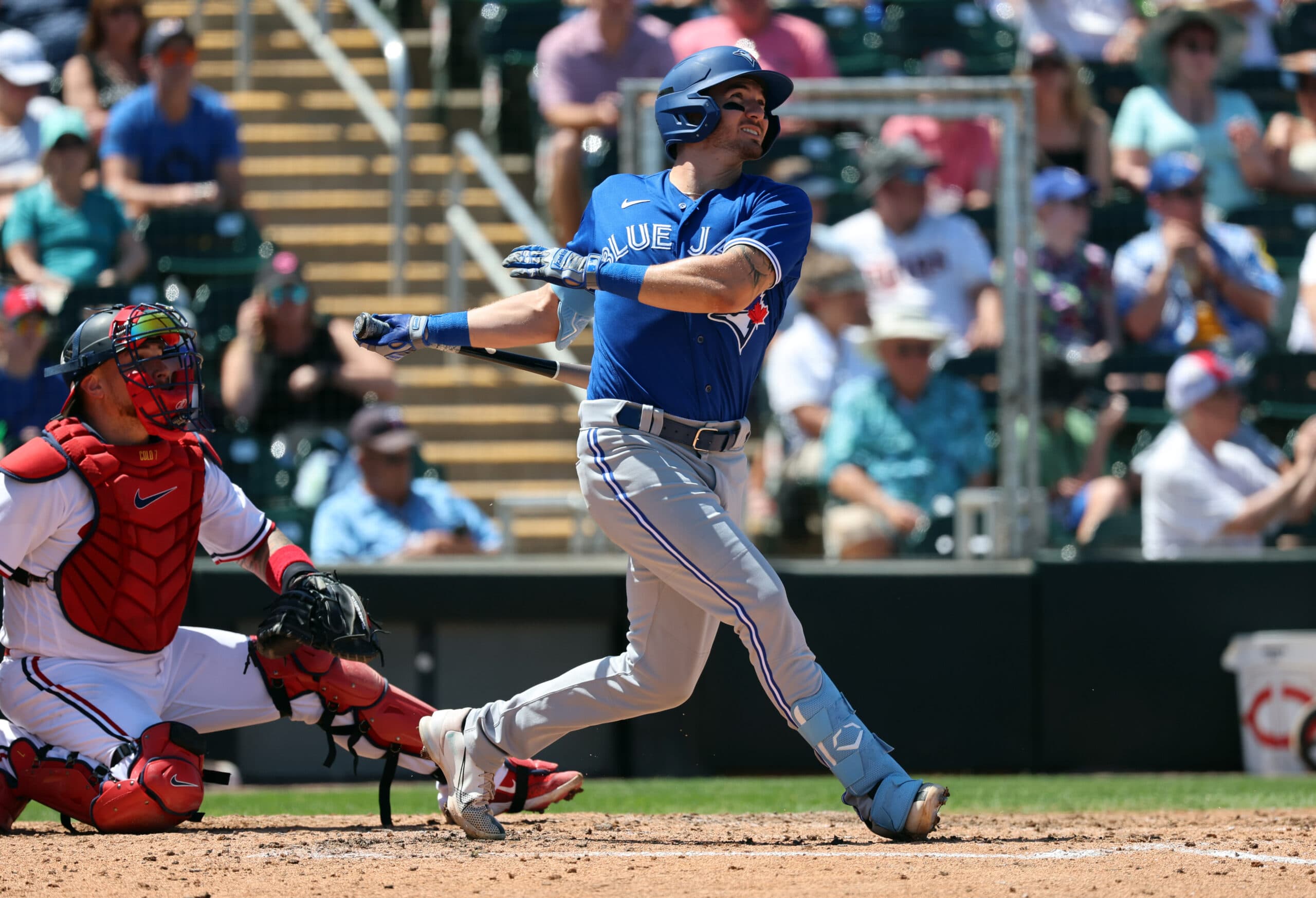 Photo credit:Kim Klement-USA TODAY Sports
There are a handful of Buffalo Bisons players who are ready to make the jump to the big leagues.
We recently saw Davis Schneider receive a call-up, and then he proceeded to dominate the Boston Red Sox in his first three games, arguably the best debut series of all-time.
Well, would you be shocked if I told you that Triple-A has quite a few more prospects on the way, such as Rafael Lantigua, Addison Barger, and Spencer Horwitz? The latter is who'll we'll start with in the Minor League Report.
Spencer Horwitz is MLB ready:
The reception to me giving Spencer Horwitz a 70 grade for his hit tool wasn't the greatest, but I absolutely stand by my decision. Horwitz has been dominant in Triple-A this season, as he's slashing .325/.444/.466 with seven homers in 405 plate appearances. He also has a higher walk rate (16.5 BB%) than strikeout rate (16 K%) for a 135 wRC+.
He doesn't have 55 power grade like I gave him, but he does a great job hitting doubles and getting on base. As it stands, his .444 on base percentage ranks as the third highest in all of Triple-A with a minimum of 300 plate appearances, and first in the International League. His batting average of .325 ranks the seventh highest.
Moreover, his 135 wRC+ ranks 10th in the International League, behind teammate Davis Schneider's 140 wRC+ (ranked seventh). It would be shocking if Horwitz didn't get a call-up when rosters expand in September.
On Sunday afternoon, he went 3-4 with a double and two singles, and added a walk. Since the All-Star break, he's slashing .446/.533/.730 with four homers, and even 15.6 K% and BB% and a 215 wRC+ in 90 plate appearances. Call him up.
Addison Barger is also ready:
Barger went 1-4 with a walk on Sunday afternoon, with his 13th double of the season.
This is only speculation on my behalf, but I do think he was playing injured for the first part of the season. Since returning on June 21st, he's slashing .235/.364/.462 with six home runs in 143 plate appearances. He also has a 16.1 BB% and a 20.3 K%.
Furthermore, Barger also won the player of the week for the International League.
Assuming Matt Chapman signs elsewhere after the 2023 season, Barger would be a nice replacement, as he has great power and his swing decisions have definitely improved the past two seasons.
Other minor-league notes…
Andres Sosa is a guy to keep an eye on. He's not producing as much as he did in 2022 with the Canadians (132 wRC+), but he's great behind the plate and knows how to hit. The 25-year-old was a non-drafted free agent who formerly played shortstop. He went 3-4 on Sunday with a walk and two RBIs.

Rowan Wick finished with a line of

2 IP, 1 H, 0 ER, 0 BB, 3 K

on Sunday. He's pitched 3.1 innings with the Bisons, and has a 0 ERA and a 0.60 FIP, along with striking out 50% of the batters he's faced and hasn't walked one. Good stuff.

FCL Jays throw a no-hitter on Monday. Fernando Perez looks like a dude, as he went 7 IP, 0 H, 0 ER, 1 BB, 6 K.

He has a fastball, changeup, slider pitch-mix, with a 92 mph fastball. The changeup is his best secondary pitch, and the slider is improving. He has a sub 3 ERA and FIP, along with a 5.5 BB% and 29.7 K%. Very good stuff, and definitely a prospect to keep an eye on.
---
As always, you can follow me on Twitter, Instagram, and Threads @Brennan_L_D.
---