Blue Jays Nation's 2023 Preseason Top 50: #18 Adrian Pinto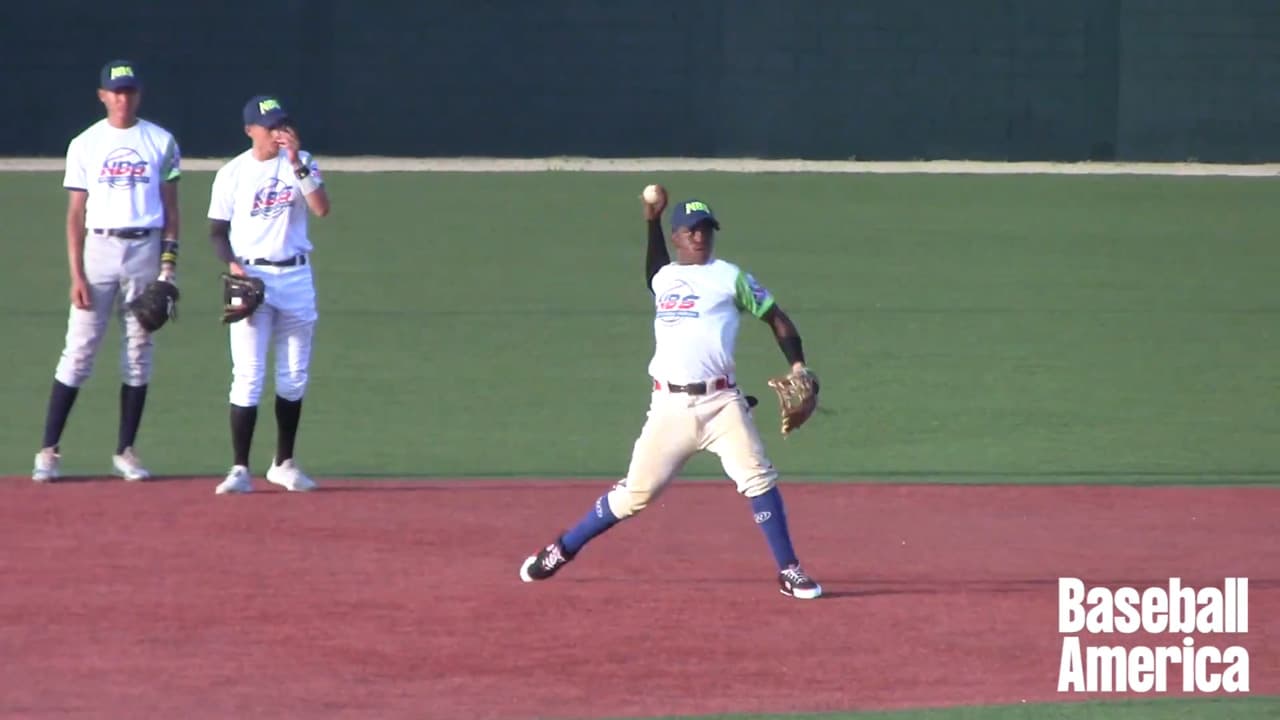 Photo credit:Baseball America
For the second day in a row, we have a prospect who was traded!
This time, it's Adrian Pinto, who was acquired in the Randal Grichuk trade. Unfortunately, he missed a significant portion of the 2022 season due to injury, but he's still a very intriguing prospect.
However, we'll look at the criteria first.
Brennan's criteria:
Instead of writing this out every time I did for the mid-season Top 60, I'll copy and paste my criteria for how I rank and scout these players.
There are many factors that determine a top prospect. The eye test is the biggest driver in determining a top prospect, but proximity to the majors, ceiling, and floor is also important. Moreover, statistics are another key ingredient, as everything works together to give you numbers.
As for the grades, it's important to remember that these grades are relative to the league in which they play at. A kid from Dunedin is not going to have a 50-grade hit tool if he were placed in the big leagues. But relative to the league in which he plays, a .300 hitter is eligible to have that grade.
For these prospects, I'll be reviewing their background, numbers in the minors, pitch mix (if they're a pitcher), and giving a scouting report (if feasible, rookie league guys are difficult).
Adrian Pinto's career so far:
The Colorado Rockies signed Adrian Pinto as an international free agent during the 2019 period.
He didn't make his pro debut until the 2021 season, and oh boy, was it ever a great debut. Pinto slashed .360/.486/.543 with three homers in 224 plate appearances for a 184 wRC+. Moreover, he had an insane 17 BB% and an 8 K%, along with 41 steals in 49 attempts, eventually winning the Dominican Summer League MVP.
Pinto was traded along with Raimel Tapia for Randal Grichuk at the start of the 2022 season. With the Low-A Dunedin Blue Jays, he slashed .242/.375/.363 with two homers in 194 plate appearances for a 119 wRC+. While his K% increased to 16.5%, his BB% still sat at an impressive 12.4%, which is quite impressive considering he skipped the Florida Complex League entirely. He was 18 for 25 on stolen base attempts and missed the second half due to injury.
Scouting report:
He has a short frame, a compact and muscular build, with room to grow, especially in his upper half. Despite only standing around 5'7, Pinto has a surprising amount of raw power and could add a few more home runs year to year. He has excellent bat-to-ball skills, a great eye, and the ability to hit tough pitches, but he tends to hit pop-ups and ground balls quite often. He's a plus runner, using his speed well on the base paths. His speed also gives him good range at centre field, second base, and shortstop. He has a strong arm.
Grades:
Hit: 55
Power: 40
Run: 65
Arm: 50
Field: 55
Overall: 45
Where he'll start in 2023:
It's hard to say for sure where the 20-year-old will start the season. It may be a case of him repeating the level briefly before jumping to High-A. For Pinto to proceed to the next level, he'll have to add more strength to muscle a few more balls out of the park. He's a great contact hitter with some defensive upside, but imagine Jose Altuve lite? One can hope.
What's next:
It's possible you may have some position player exhaustion, but never fret, we'll have a pitcher coming up in Saturday's article!
In case you missed it:
As always, you can follow me on Twitter and Instagram @Brennan_L_D.
---