Blue Jays Nation's 2023 Preseason Top 50: #25 Jimmy Robbins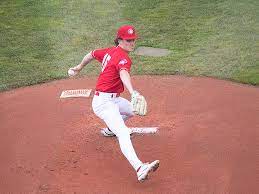 Photo credit:Niall O'Donohoe - CSPlusBaseball
The first article in the countdown which features just a single prospect, we have left-handed pitcher Jimmy Robbins ranking in at #25.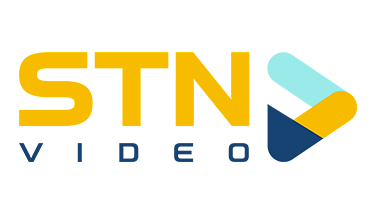 If you missed where prospects 50-26 ranked, you can check the links at the bottom of the article! Moreover, in the final 25 articles, we'll look at career numbers instead of just 2022 ones. Here is my scouting criteria.
Brennan's criteria:
Instead of writing this out every time I did for the mid-season Top 60, I'll copy and paste my criteria for how I rank and scout these players.
There are many factors that determine a top prospect. The eye test is the biggest driver in determining a top prospect, but proximity to the majors, ceiling, and floor is also important. Moreover, statistics are another key ingredient, as everything works together to give you numbers.
As for the grades, it's important to remember that these grades are relative to the league in which they play at. A kid from Dunedin is not going to have a 50-grade hit tool if he were placed in the big leagues. But relative to the league in which he plays, a .300 hitter is eligible to have that grade.
For these prospects, I'll be reviewing their background, numbers in the minors, pitch mix (if they're a pitcher), and giving a scouting report (if feasible, rookie league guys are difficult).
Jimmy Robbins' career so far:
Robbins was selected in the 20th round of the 2019 draft, and spent the 2022 season at three levels, Low-A Dunedin, High-A Vancouver, and Double-A New Hampshire.
Prior to 2022, he had only pitched 19 innings in 2019 in rookie ball, posting a 2.84 ERA, along with a 28.2 K% and a 3.5 BB%.
Like all minor leaguers, he missed the 2020 minor league season due to the pandemic, then missed all of 2021 due to Tommy John.
Upon returning in 2022, the 25-year-old posted a 2.59 ERA  a 30.2 K%, and a 9.8 BB% in 76.1 innings across Low-A, High-A, and Double-A.
He only spent 17.1 innings with the Low-A Dunedin Blue Jays, posting a 1.56 ERA and 2.77 FIP to go along with his 35.6 K% and 12.3 BB%. He spent the majority of the 2022 season with the High-A Vancouver Canadians, where he had a 3.82 ERA and 4.23 FIP in 35.1 innings with a 29.7 K% and an 11 BB%.
Before the season ended, Robbins was promoted to the Double-A New Hampshire Fisher Cats, where he posted a 1.52 ERA and a 3.33 FIP in 23.2 innings pitched. Moreover, his control returned as his BB% dropped to 6.2%, while still owning a 26.8 K%.
Pretty solid numbers for his first professional season, but let's look at what he features.
Jimmy Robbins' stuff:
Robbins' fastball sits 91-93 but has touched 95 mph. He has remaining projectability left, meaning his velocity could tick up next season. He also features a slider that sits 79-83 and is devastating to left-handed batters, as well as a changeup (which is the neutralizer against right-handed batters). The cutter appears to be a fastball before some late movement.
Scouting report:
Slim build, with long legs and broad shoulders, Robbins has a 3/4 release point and a short circle arm action. His delivery is fluid and he has a four-pitch mix, featuring a slider, changeup, fastball, and cutter. His fastball is his best pitch, sitting at 91-93 mph and touching 95, but plays up. It has a natural run and can be utilized all over the zone. The slider has a sweeping motion with depth, generating whiffs. His changeup and cutter are slightly below-average, but they flashed average as he continued to build up from Tommy John Surgery. Had some control issues, but improved as the season continued.
Grades:
Fastball: 55
Slider: 55
Changeup: 45
Cutter: 45
Control: 40
Overall: 40
Where he'll start in 2023:
Robbins is likely to start the 2023 season repeating with the Double-A New Hampshire Fisher Cats. However, as a left-handed starter, he could be inline for a quick promotion to Triple-A Buffalo, and even an outside chance of making it to the big leagues if he performs well. It was a crazy rise through the ranks for Robbins, and if he can continue to build off the end of his 2022 season
What's next/In case you missed it:
Up next, we'll have a left-handed infielder with a great hit tool, so look out for that on Saturday morning. Here are the other countdown articles if you've missed it.
As always, you can follow me on Twitter and Instagram @Brennan_L_D!
---