Blue Jays Nation's Mid-Season Prospect Countdown – No. 24: Manuel Beltre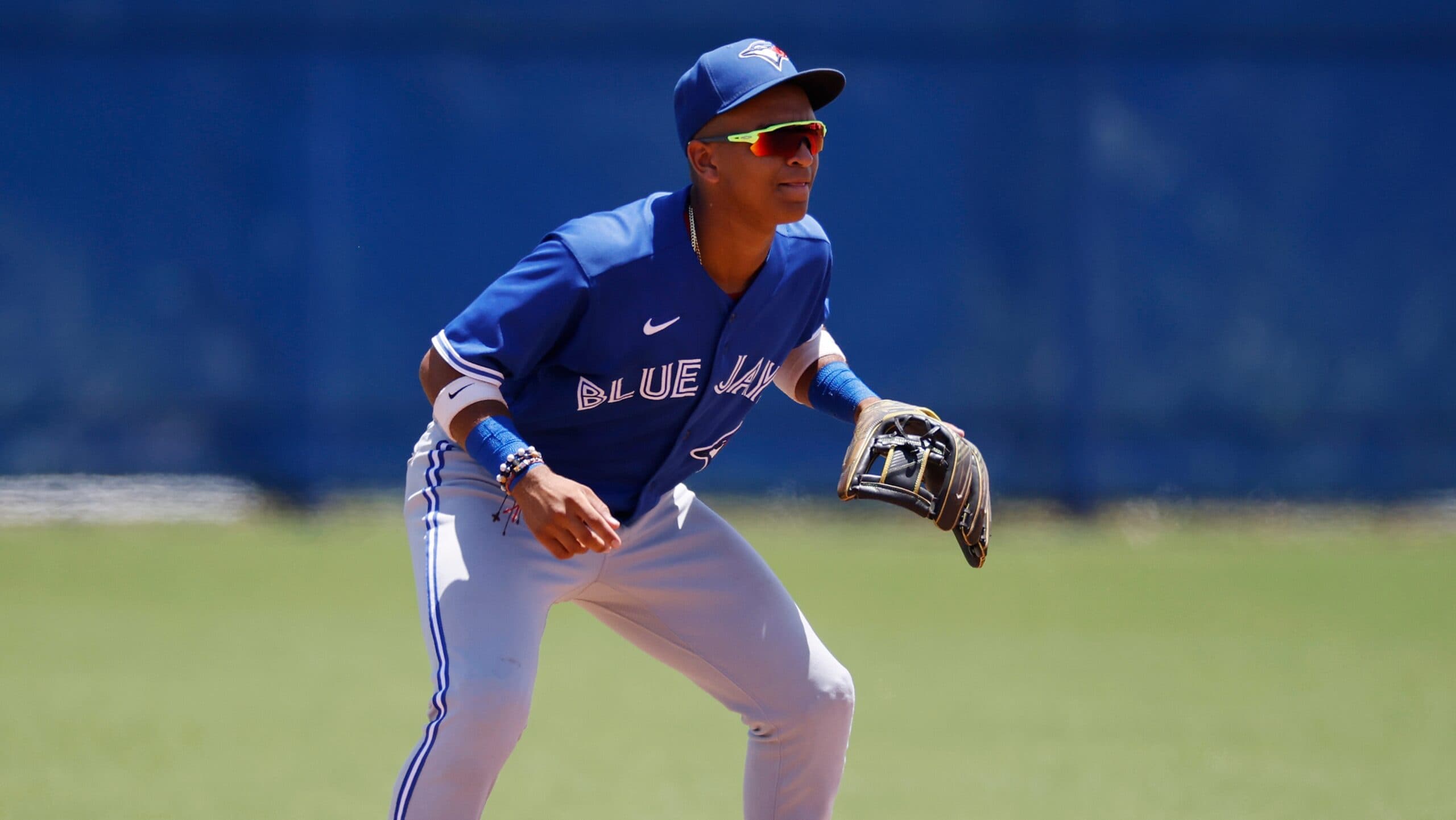 Despite being one of the youngest players at the Single-A level, this prospect has held his own this season.
Just a quick recap of the mid-season list: We'll look at the player's stats, my observations, and finally other publications (Prospects Live, MLB Pipeline, Baseball America)' scouting reports.
Let's take a look than Manuel Beltre.
Getting to know Manuel Beltre…
Position: Shortstop/Second baseman
Bats: Right
Born: June 9, 2004
Acquired: 2021 International Free Agency
Current Team: Single-A Dunedin
Previous Ranking: 33
In a vacuum, the 19-year-old's numbers are great with the Dunedin Blue Jays. The shortstop is slashing .234/.343/.337 with five homers in 368 plate appearances, along with an 11.7 BB% and a 19.6 K% for a 93 wRC+.
However, it's important to remember that coming into this season, the Dominican Republic native was one of the youngest in Single-A, along with the former Blue Jay prospect Sammy Hernandez.
Beltre's numbers are similar to last years, as he slashed .234/.351/.310 with a homer in 206 plate appearances, along with a 10.7 BB% and a 19.9 K% for a 96 wRC+ in the Florida Complex League.
The big difference between the two seasons is the fact that Beltre has seemingly found a power stroke. He currently has a maximum exit velocity of 100.2 mph, with an average exit velocity of 79.8 mph. However, as he fills out his 5'10", 155 lbs frame, expect him to tap into even more power.
The slight increase in power isn't the only interesting tool that Beltre has. In fact, he's actually a hit-over-power profile, as Fangraphs expect him to be a 55 hitter in the future, while MLB Pipeline has him at 50 at the moment.
Not just that, but Beltre is likely to stick at shortstop, as he has good instincts and athleticism. The 19-year-old is also lauded for his work ethic and his ability to absorb knowledge.
It's a long way to the majors for Beltre, but the fact he'll be able to stick at shortstop while also increasing his power in 2023 makes him an interesting prospect moving forward.
Next up:
In the next article, we have one of the biggest risers in the Blue Jays organization in 2023.
---
In case you missed it…
---
As always, you can follow me on Twitter, Instagram, and Threads @Brennan_L_D.
---