Blue Jays Nation's Mid-Season Prospect Countdown – No. 3: Arjun Nimmala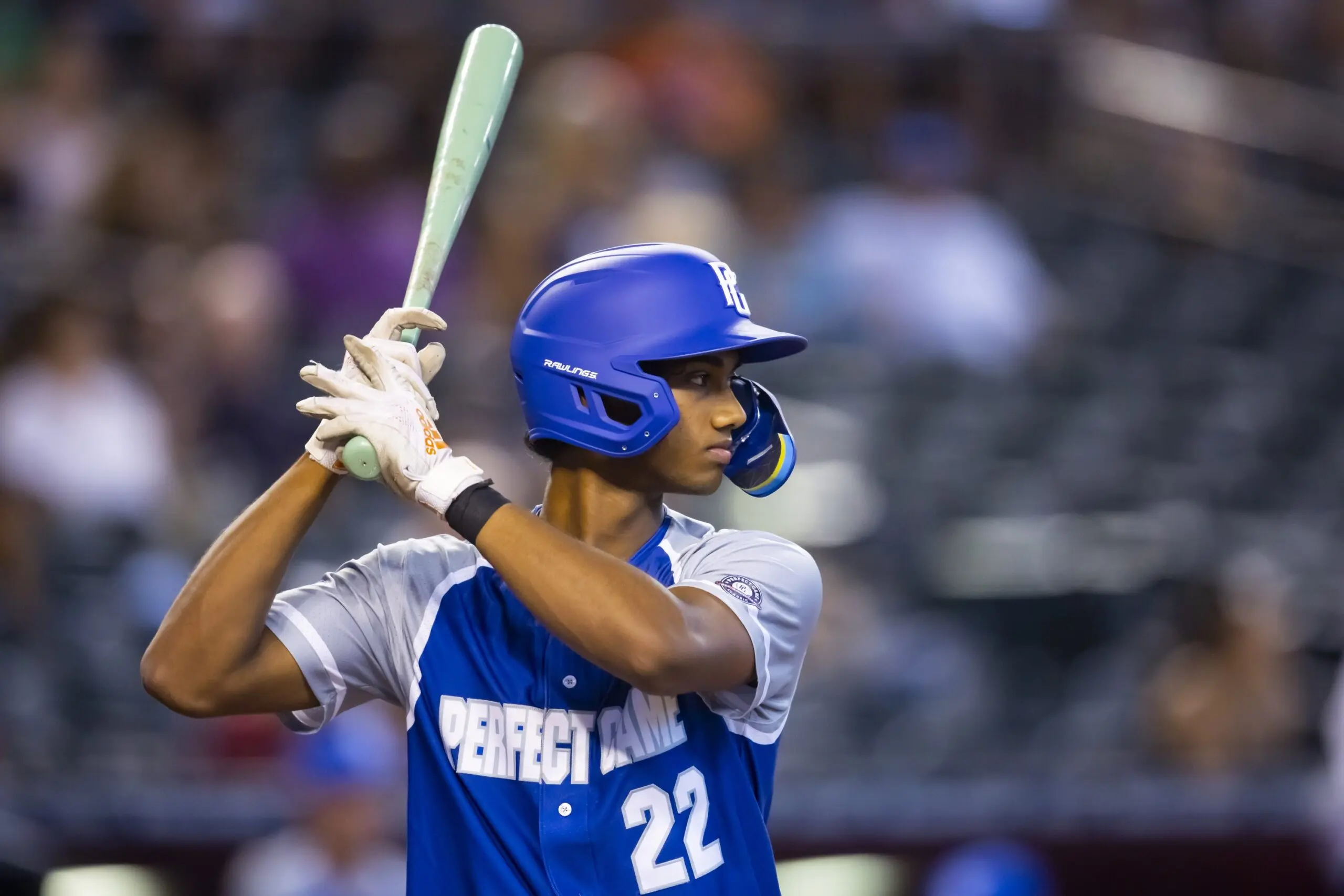 Photo credit:© Mark J. Rebilas-USA TODAY Sports
So someone remind me, how did the Blue Jays get Arjun Nimmala to sign under-slot?
Just a quick recap of the mid-season list: We'll look at the player's stats, my observations, and finally other publications (Prospects Live, MLB Pipeline, Baseball America)' scouting reports.
Let's take a look at the most recent Blue Jays first-rounder.
Getting to know Arjun Nimmala…
Position: Shortstop
Bats: Right
Born: October 16, 2005
Acquired: 1st round, 2023 draft (Blue Jays)
Current Team: FCL Blue Jays
Previous Ranking: Not ranked
It was quite a shock when the Blue Jays selected Arjun Nimmala with the 20th overall pick, as he was a consensus top 12 pick according to most publications. It was even more of a shock when the Blue Jays
under-slotted
the 17-year-old by $750,000, when everyone including myself believed he was going to be over-slotted.
Nimmala didn't disappoint in his first half-season in the organization, slashing .200/.500/.320 with a 35 BB% and a 20 K% in 40 plate appearances. The shortstop didn't showcase any of that home run power (we'll get to it), but he did hit a double and a triple.
Standing at 6'1", 170 lbs, the 17-year-old has tons of time to fill out that frame. This is quite crazy to think about because he already has significant raw power (Fangraphs gave him a 55 current raw power grade and a 70 future raw power grade).
In terms of his hit tool, he has had some inconsistencies with his pitch selection, along with some swing-and-miss in his game. However, he's still young and has plenty of time to figure that out at the complex.
Defensively, he has the tools to stick at shortstop, as he has great range and a strong arm, along with quick feet and hands. Nimmala is also an average runner, but he certainly has all the potential in the world to be the next Blue Jays shortstop.
Nimmala is a long way away from making the big leagues, but the potential he has will make him an intriguing prospect to watch in the upcoming years. It's entirely possible that he'll start the 2024 season with the Single-A Dunedin Blue Jays.
Next up…
In the next article, we'll look at a prospect who has a chance to be the next masher for the Blue Jays.
---
In case you missed it…
---
As always, you can follow me on Twitter, Instagram, and Threads @Brennan_L_D.
---