Blue Jays Nation's Mid-Season Prospect Countdown – No. 32: Tanner Morris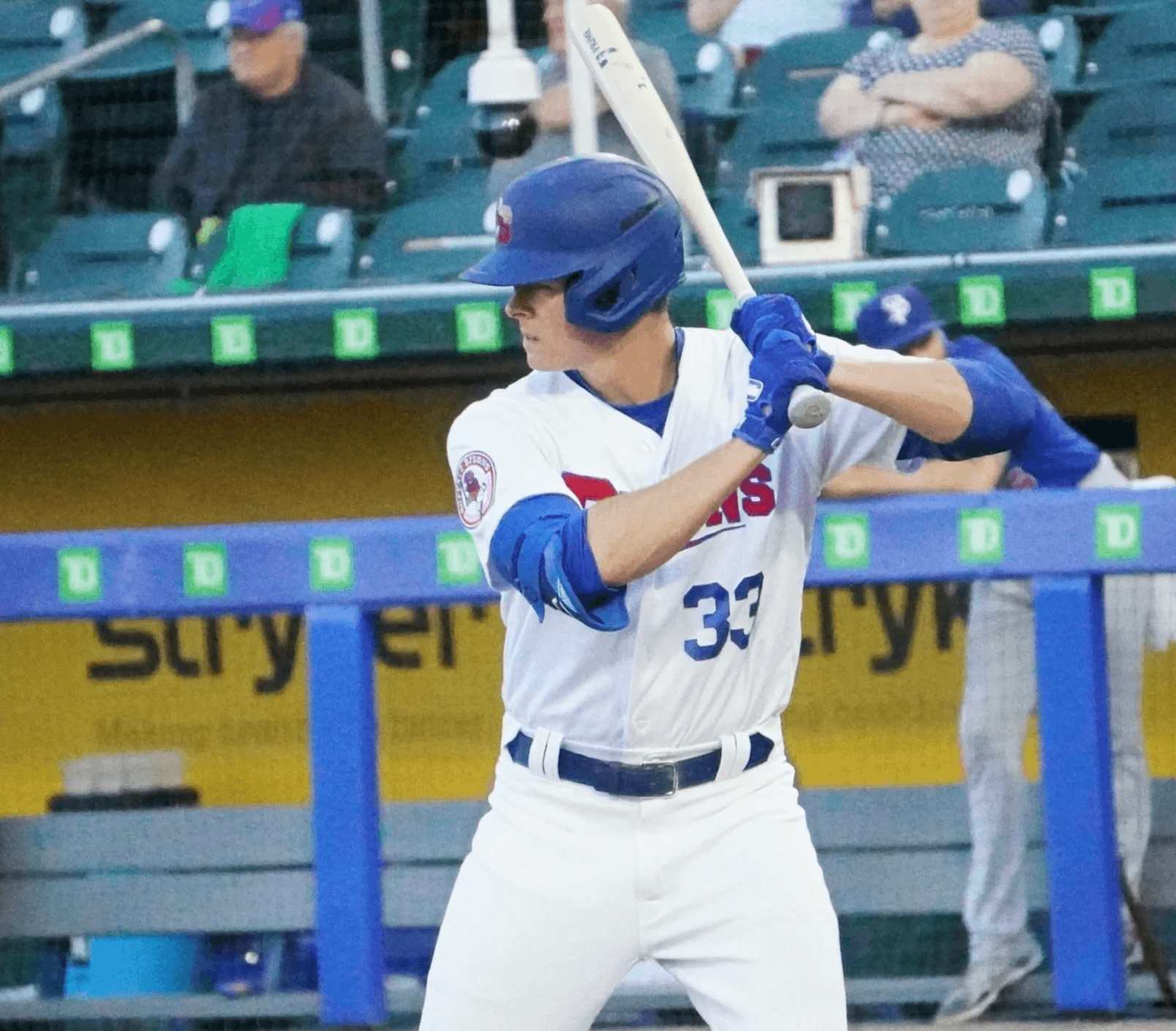 Photo credit:Brian M. Frank, The Herd Chronicles
This prospect may not hit for much power, but he can sure get on base.
Just a quick recap of the mid-season list: We'll look at the player's stats, my observations, and finally other publications (Prospects Live, MLB Pipeline, Baseball America)' scouting reports.
In this article, we'll look at Tanner Morris.
Getting to know Tanner Morris…
Position: Second base/Third base
Bats: Left
Born: September 13, 1997
Acquired: 5th round, 2019 draft (Blue Jays)
Current Team: Triple-A Buffalo
Previous Ranking: 24
Tanner Morris has always been able to hit. Last season with the Double-A New Hampshire Fisher Cats, he slashed .312/.430/.468 with five homers in 186 plate appearances, along with a 16.1 BB% and K%. Although he struggled in Triple-A in 2022, slashing .173/.352/.173, he was able to walk 19.8% of the time in 126 plate appearances, the same percentage as his K%.
The 25-year-old finished with a 152 wRC+ in New Hampshire, and a 65 wRC+ in Triple-A. Morris has played with the Bisons in all of 2023, and is slashing .282/.375/.402 with four homers in 308 plate appearances for a 100 wRC+. Moreover, he has a 12.3 BB% and a 20.5 K%. For his minor league career, Morris is slashing .270/.384/.379, which is a mark of a good hit tool.
Morris' power lags behind his hit tool. He only has 18 professional home runs in affiliate ball, along with one dinger in the Arizona Fall League in September 2022. However, his hit tool makes up for that, as even Fangraphs gave it a future value of 60, with a current value of 55 heading into 2023.
Defensively, he's best at second base but has a solid enough arm to play third base. He also has some experience playing shortstop, but hasn't played that position since 2021. Moreover, Morris played 41 innings in the outfield with the Salt River Rafters in the Arizona Fall League, the first time he ever played the outfield.
If Morris can hit like he has for his career while also adding a bit more power, he very well carve out a spot on a major league roster as a utility player.
Next up…
If you've noticed, Morris was the third straight prospect with a September birthday on this list. That trend will continue in the next article, as we look at a 2023 draftee!
---
In case you missed it…
---
As always, you can follow me on Twitter, Instagram, and Threads @Brennan_L_D.
---