Blue Jays Nation's Mid-Season Prospect Countdown – No. 38: Jimmy Robbins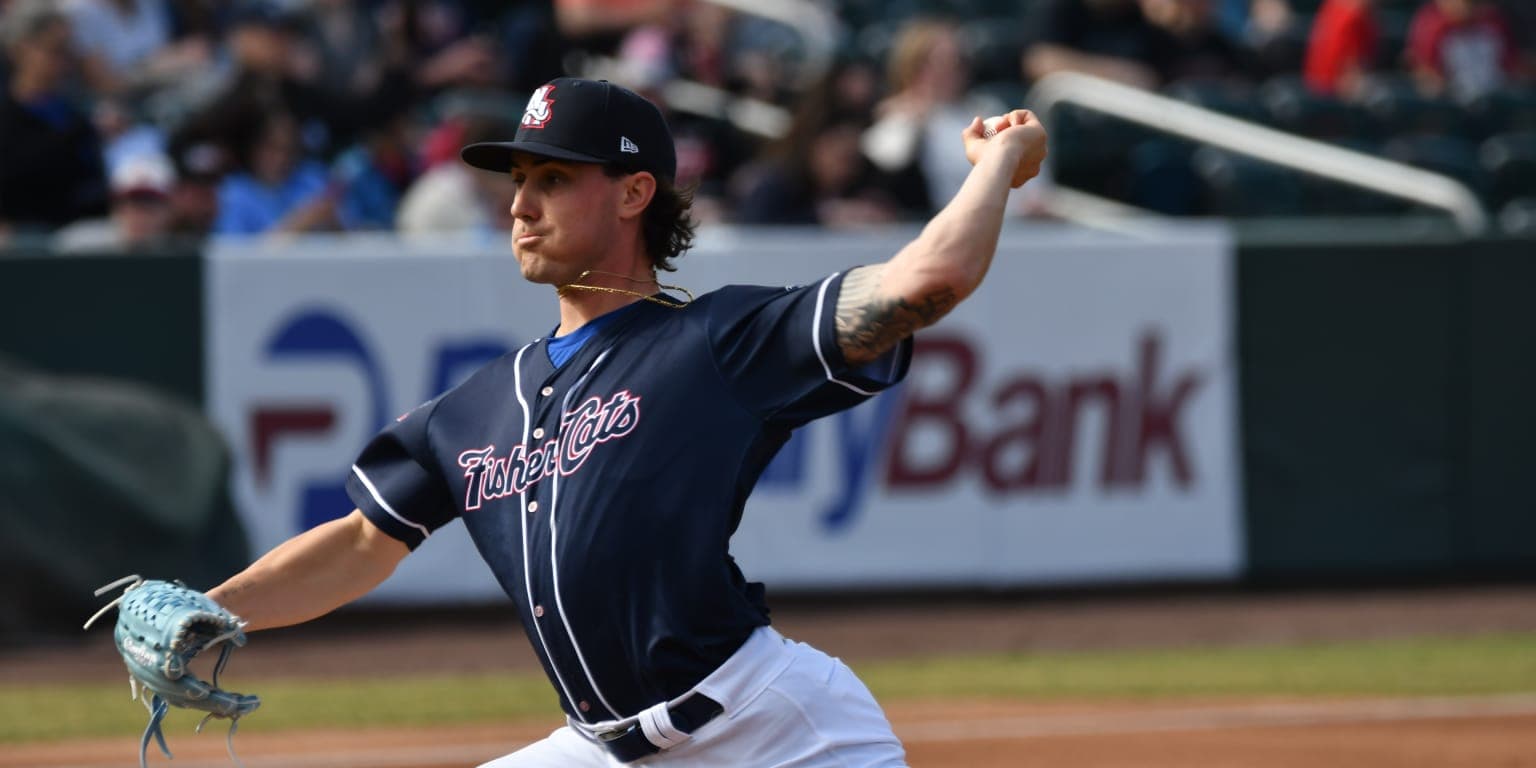 Who doesn't love left-handed pitchers?
Just a quick recap of the mid-season list: We'll look at the player's stats, my observations, and finally other publications (Prospects Live, MLB Pipeline, Baseball America)' scouting reports.
In this article, we'll look at lefty pitcher Jimmy Robbins.
Getting to know Jimmy Robbins…
Position: Starting Pitcher
Throws: Left
Born:  December 22, 1997
Acquired:  20th round, 2019 draft (Blue Jays)
Current Team: Triple-A Buffalo
Previous Ranking: 25
After missing all of 2020 and 2021, Robbins made his return to game action where he pitched at three different levels (Single-A, High-A, Double-A). Between the three levels, he had a 2.59 ERA, including a 1.52 ERA in 23.2 innings pitched in New Hampshire. Moreover, he had a 30.2 K% and a 9.9 BB% overall.
This season hasn't gone as good for the 25-year-old starter, as the start of the season was rough. Robbins repeated Double-A, where he posted a 4.71 ERA and a 4.52 FIP in 80.1 innings pitched, along with a 21.6 K% and a 13.7 BB%. The lefty returned to form before a call-up to the Bisons, posting a 3.64 ERA and a 3.93 FIP, along with a 20.9 K% and a 12.1 BB% in 42 innings between June 3rd and July 30th.
The 25-year-old was called up to Triple-A in early August, where he has made two starts so far. As it stands, he has a 14.85 ERA and a 9.61 FIP in 6.2 innings pitched, along with a 13.5 K% and a 21.6 BB%.
Robbins throws four pitches, a fastball, a changeup, a slider, and a cutter. The fastball has reached 95 mph, but sits in the low-90s.
If Robbins can finish his season off strong, he has a shot of contending to make the Blue Jays in 2024. He'll need to lower the walk rate and strikeout more batters, but he has an intriguing profile and will start for the Bisons next season.
Up next…
The next player up is a utility player who is on the 40-man roster (and 60-day injured list)
---
In case you missed it…
---
As always, you can follow me on Twitter, Instagram, and Threads @Brennan_L_D.
---