Blue Jays Nation's Mid-Season Prospect Countdown – No. 39: Irv Carter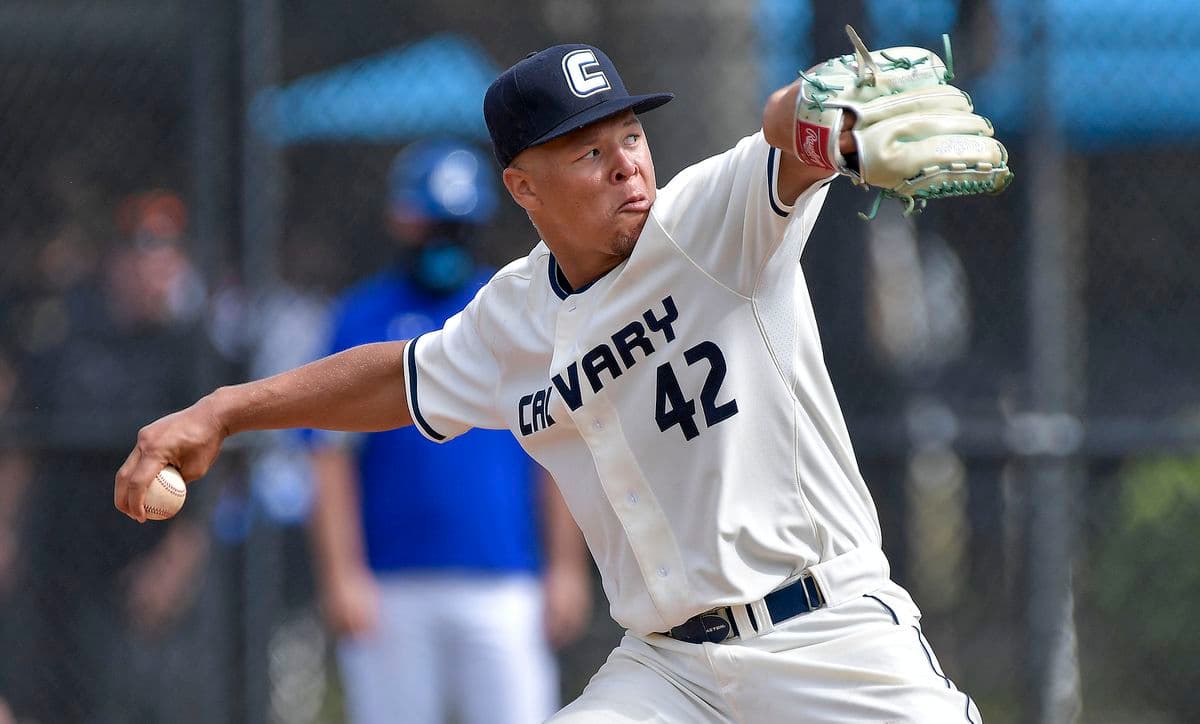 It's been a while since we looked at a pitcher!
Just a quick recap of the mid-season list: We'll look at the player's stats, my observations, and finally other publications (Prospects Live, MLB Pipeline, Baseball America)' scouting reports.
Let's look at Irv Carter.
Getting to know Irv Cater…
Position: Starting Pitcher
Throws: Right
Born: October 9, 2002
Acquired: 5th round, 2021 MLB Draft (Blue Jays)
Current Team: Single-A Dunedin
Previous Ranking: 28
Has the 20-year-old righty had the success you'd expect of someone that ranked in a Top 30 list? Not quite, but he's still young.
This season with the Single-A Blue Jays, he has an 8.59 ERA and an 8.45 FIP in 36.2 innings pitched (12 games, 10 starts). Moreover, he has a higher BB% (16%) than K% (15.4%), which is usually a good thing… except as a pitcher.
It's odd, because Carter actually was half decent in his four starts in Single-A last season, owning a 4.50 ERA and a 5.09 FIP in 14 innings pitched, along with an 18.3 K% and a 6.7 BB%. My best theory is that the Jays want him to work on something, while ignoring results.
Carter recently fell out of MLB Pipeline's Top 30 Blue Jays list, but we can look back to just a year ago where he ranked as their tenth-best prospect. Carter has a pitchers body, standing at 6'4, with good athleticism. He throws a fastball, a changeup, and a slider. His fastball hits 96 mph, while the breaking ball is his second-best pitch. The changeup is still developing.
The 20-year-old is still quite a few years away. While his professional career hasn't been great two seasons in, it's important to remember that high school prospects, especially pitchers, will take longer than a college pitcher. Look no further than Adam Kloffenstein figuring it out in 2023 after being selected in 2018.
Next up:
In the next article, we'll stick with a pitcher, but he's in the upper minors!
In case you missed it…
---
As always, you can follow me on Twitter, Instagram, and Threads @Brennan_L_D.
---