Blue Jays Nation's Mid-Season Prospect Countdown – No. 49: Connor Cooke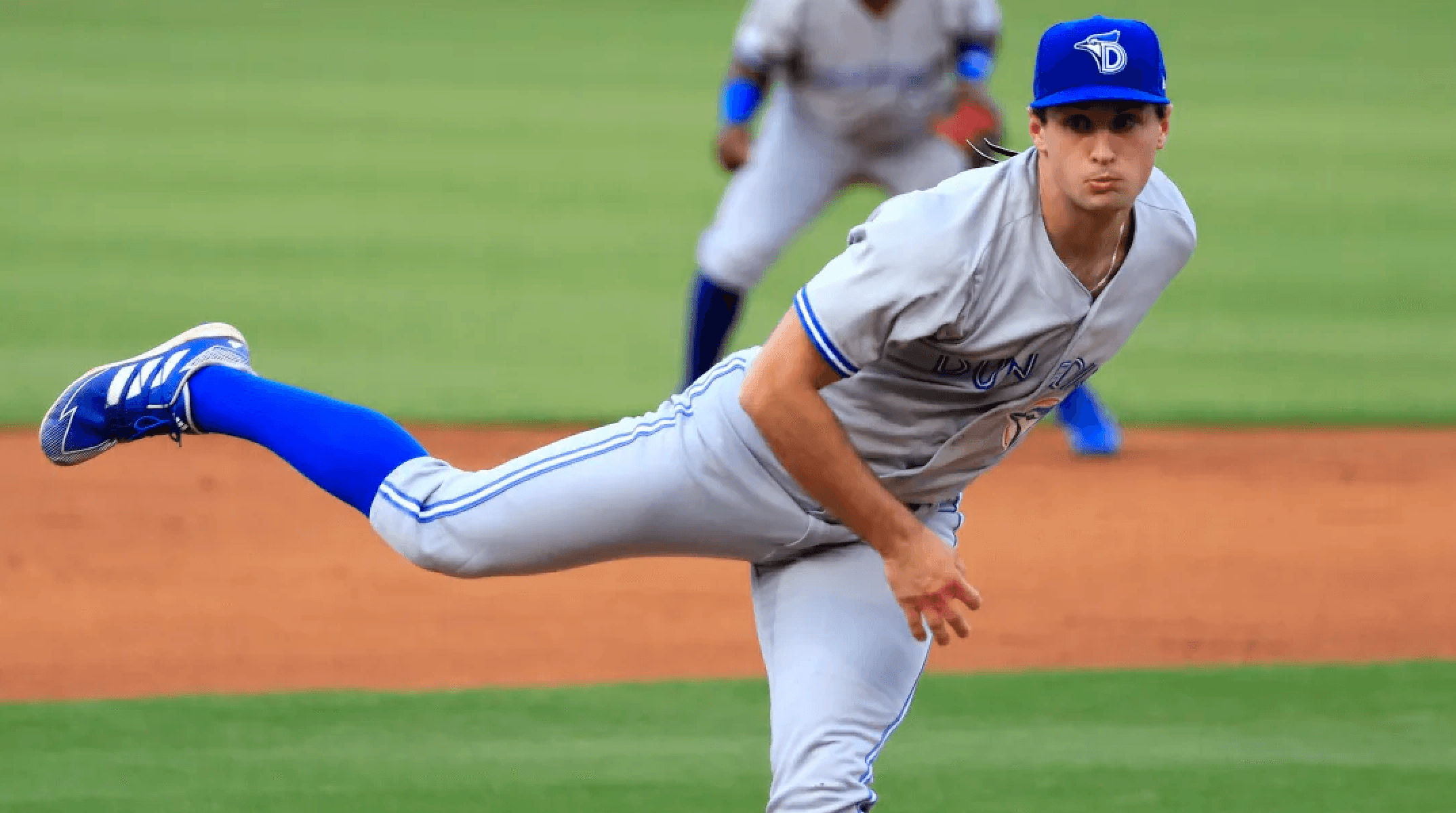 Today, we'll look at a reliever in the second article of the Top 50 list!
Out of anyone on this list, Connor Cooke has some of the nastiest pure stuff that could help him become a regular major-league reliever in high-leverage scenarios.
If you missed the last article featuring the Blue Jays No. 50 prospect, I'll reiterate what was said in the opener. Basically, we'll look at statistics and my own observations, but there won't be a scouting report or pre-season grades like how the Pre-season Top 50 was set up.
As we move closer to the Top 30, I'll be pulling scouting reports from Prospects Live, MLB Pipeline, and Baseball America. The Garrett Spain article will be linked at the bottom.
Getting to know Connor Cooke…
Position: Relief Pitcher
Throws: Right
Born: November 2, 2000
Drafted: 10th round, 2021 draft (Blue Jays)
Current Team: Double-A New Hampshire
Previous Ranking: Not ranked
The 23-year-old from Sulphur, Louisiana started his season with the High-A Vancouver Canadians, where he had a 2.89 ERA and a 2.04 FIP in 9.1 innings pitched, that saw him have a 48.7 K% and a 7.7 BB%. Clearly, High-A was a bit too easy for him.
Double-A has been a breeze as well, as he has a 4.50 ERA and a 2.12 FIP in 24 innings pitched. His K% has gone down to 40.9% Overall this season, Cooke has a 43 K% which ranks fourth amongst pitchers in the organization with 10 or more innings pitched. Luis Torres (47.5 K%), Nate Pearson (46.5 K%), and Ricky Tiedemann (45.7 K%) only rank higher.
Cooke has a 36.2 K-BB% on the season, which is the highest amongst Blue Jays with 10+ innings pitched. He's a legitimate strikeout artist, but why is that?
Well, a mid-90s fastball that touches 98 mph isn't your best pitch, you're doing something right. Cooke's slider has an RPM that sits around 2900, but has touched 3100 RPM, which leads to what can be described as "whiffle ball movement"  (see below against Giancarlo Stanton).
Add in advanced control and command of his pitches, as well as a change-up, and yeah, his ceiling is definitely a high-leverage reliever. Obviously, he has a little bit to go to get there, but expect to hear Cooke's name more often
If Cooke can reach his potential, he could be a long-term relief option with years of control. They didn't make this list, but guys like T.J. Brock and Mason Fluharty are a few more relievers in Double-A that everyone should take note of.
Next up…
The past two articles have featured guys that didn't rank on any of my previous lists. Well, prospect No. 48 has been on the last two top prospects lists, and he also has some pretty nasty stuff, so stay tuned!
---
In case you missed it…
As always, you can follow me on Twitter and Instagram @Brennan_L_D.
---